In this week's free Deke's Techniques episode, Deke celebrates the coming Winter Solstice by actually blocking out the sun (which really happened in August at this very location) at Carhenge, built by the ancient druids of Alliance, Nebraska.
Last week, we prepared for this astronomical event by creating a faux sunset and developing the sky over a Carhenge landscape so that it had the proper drama that goes with what we experienced during the solar eclipse totality.
Next, Deke adds the actual photo that he took a few miles away down a dirt road and over grass covered pastures during the solstice.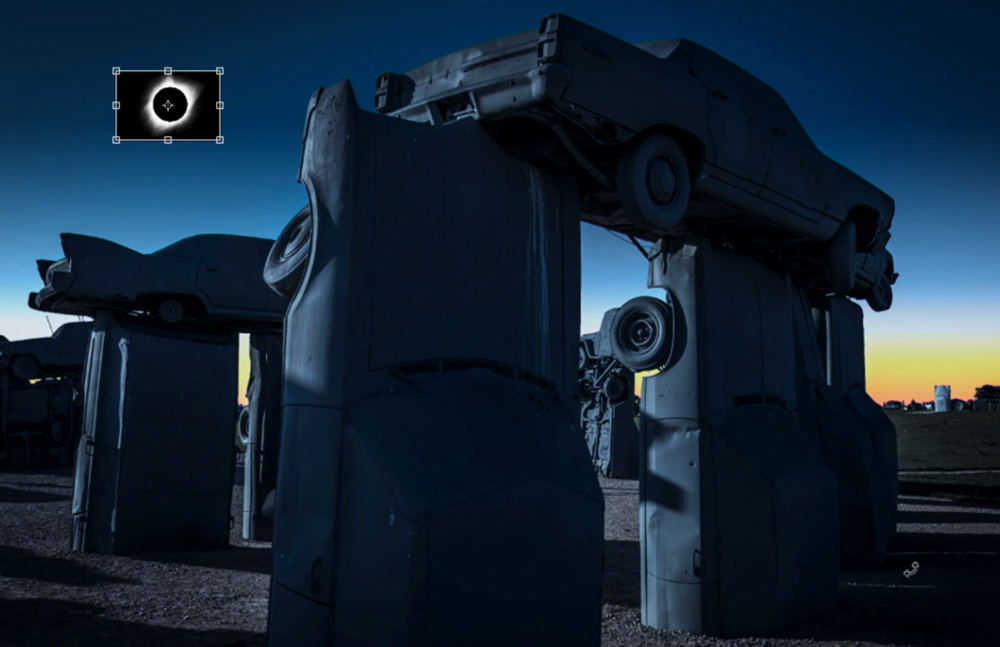 Then he applies some layer machinations, including blend modes, a vector mask, a layer effect, and the exploitation of a feature that he had never before discovered in order to create a fully incorporated eclipsed sun into the scene.
If you're a member of Lynda.com/LinkedIn Learning, then Deke has an exclusive movie this week in which he adds the phases of the sun during the solar eclipse to the scene like you see at the top.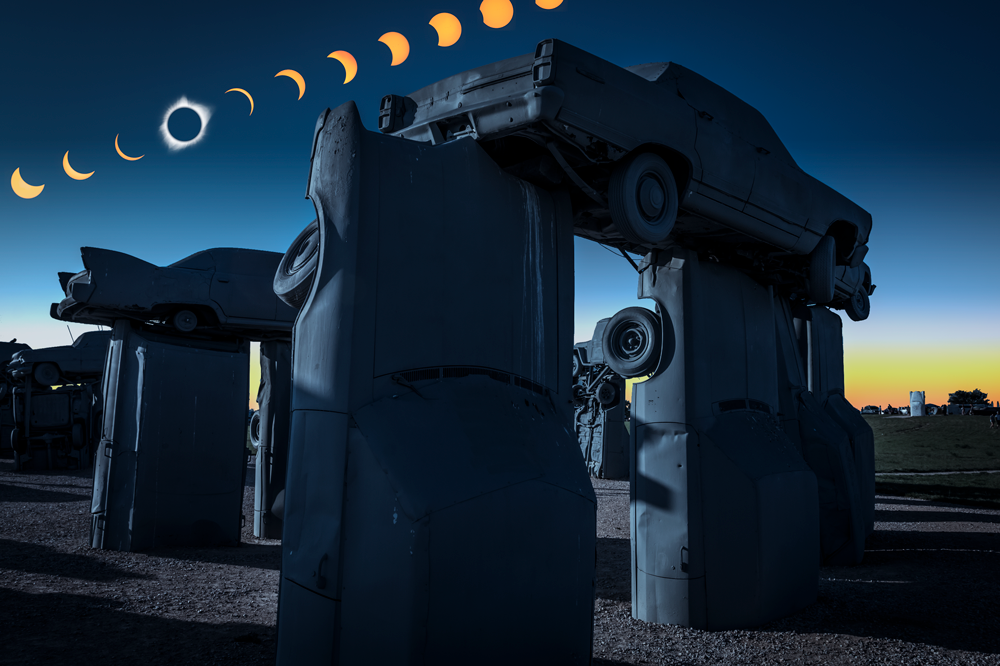 Deke's Techniques, and that does it for 2017. Next week, we're letting our lyndaPeeps off the editing/publishing hook for the holidays, but we've got an exciting New Yar treat to share with you in lieu of a new episode.