In this week's free Deke's Techniques episode, Deke shows you how to add more line art to the composition he started last week, and do so without obscuring his self-portrait featured in the original piece.
Side note: I feel like this project reflects the music and imagery that must be playing in Deke's fertile but unrestrained brain most of the time.
Anyway, our hero wishes to meld his happy, water-colored self from last week…
...with some wild and slightly menacing (are those worms?!?) floral background, courtesy of our friends at Dreamstime.com (click on the image to learn about deals and learn more).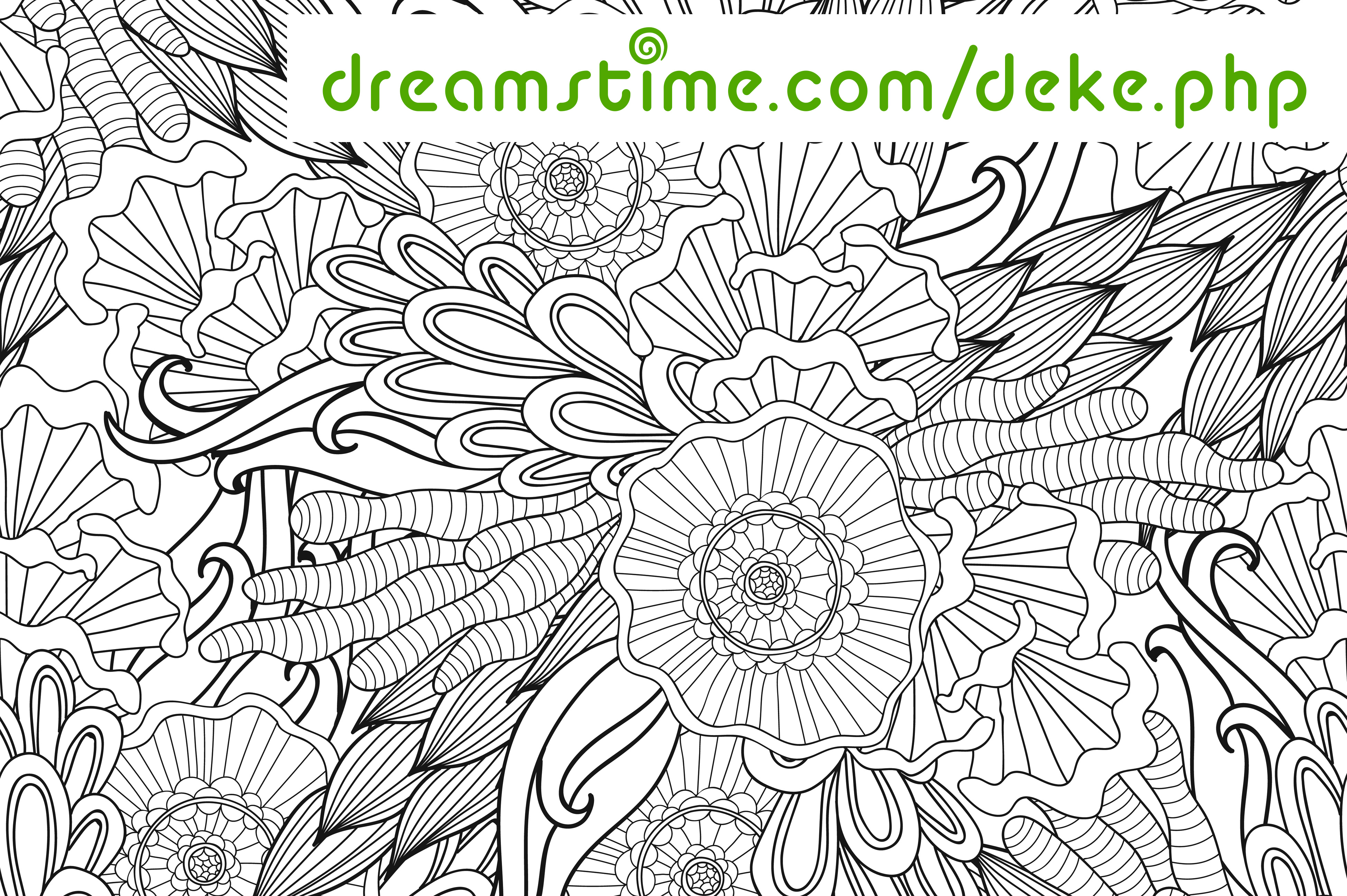 Which results in…total chaos, naturally.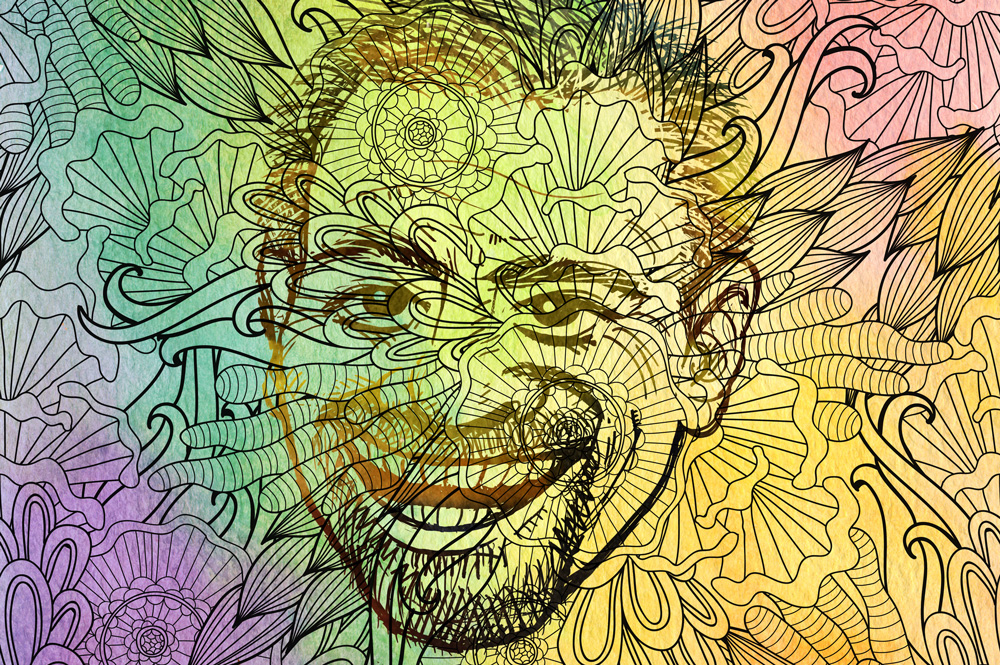 But with the help of a mask Deke and the cool flowers (and worms) can live in harmony.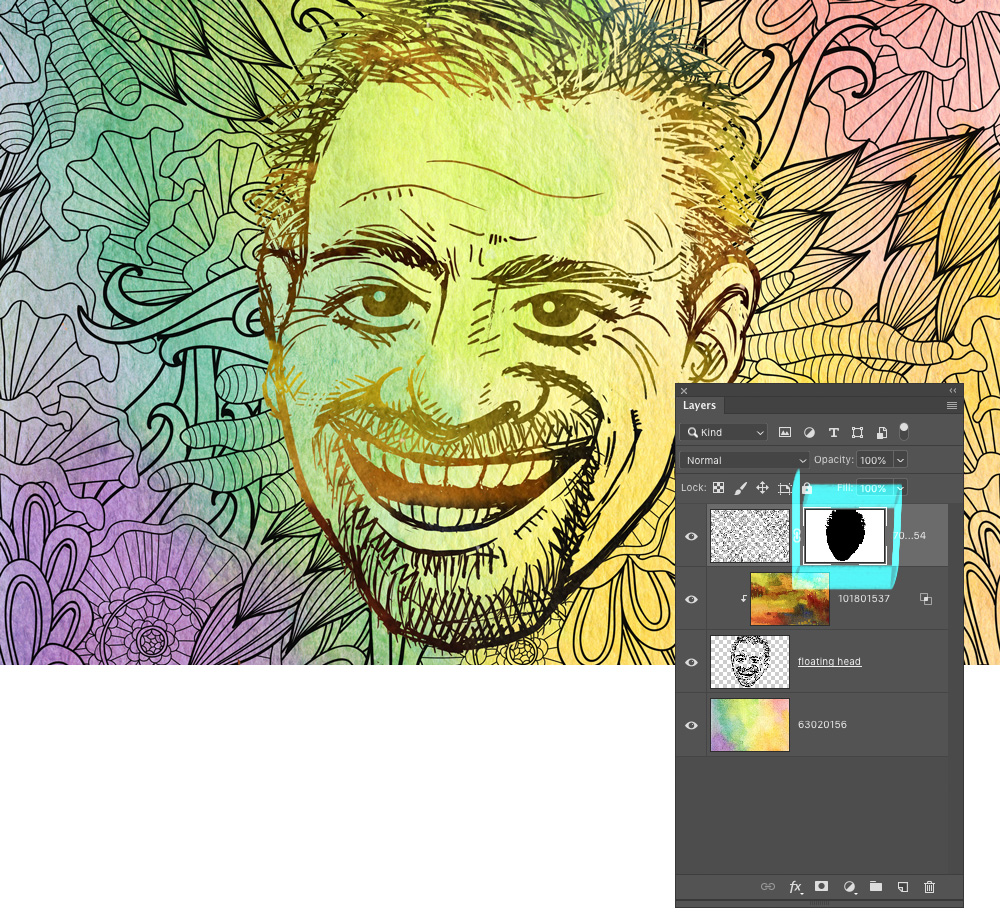 If you're a member of LinkedIn Learning, Deke's got an exclusive follow up movie in which he shows you how to clip the darker watercolor to the entire group of line art, resulting in all the lines being infused with color.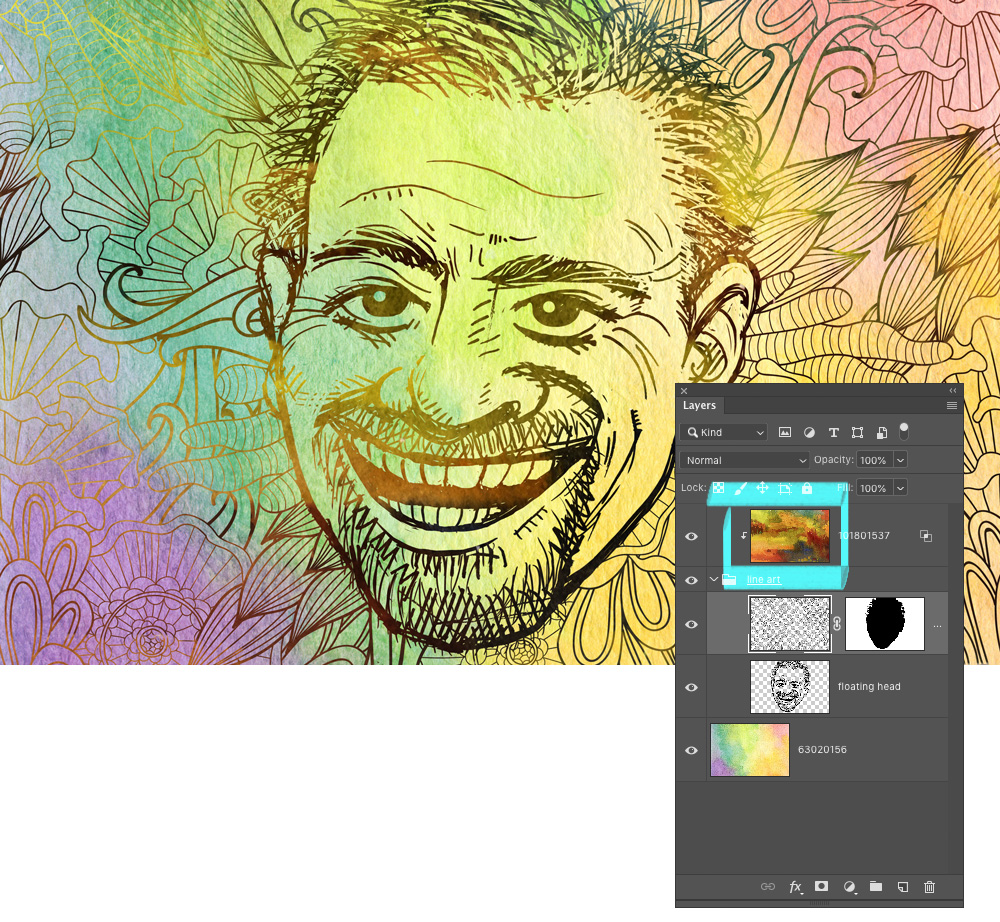 Deke's Techniques, an adventure inside the mind (and face) of Deke.