In this week's free episode of Deke's Techniques, Deke introduces you to the wonders and idiosyncrasies of the new Patterns maker in Adobe Capture—-a mobile app associated with Adobe CC that lets you, well, capture colors and shapes from your mobile world.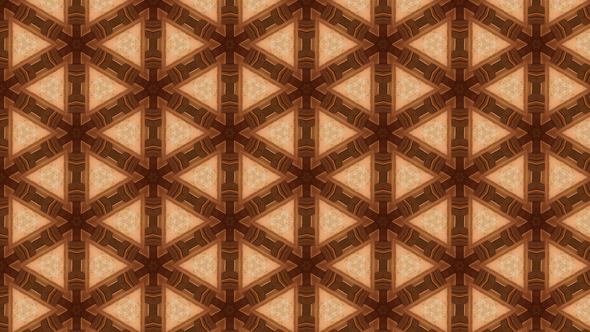 Now, at first glance, I have to say my reaction to Deke's pattern obsession was, "Uh, that's a kaleidoscope phone app. Cool, I guess." But after seeing some of the creations, I had to amend my opinion to, "That's a very cool kaleidoscope app." And after seeing this week's movie, I'm starting to get that it's more than that.
Deke begins the movie in true dekeDive geek fashion, by figuring out what each of the Patterns options in Capture actually do to the image you start out with. Here are the basic templates for patterns that you can create: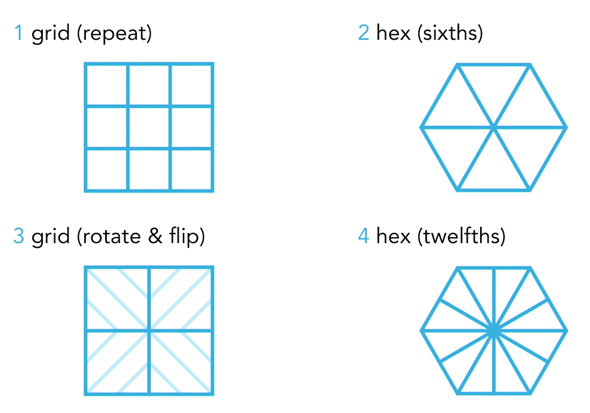 Using a gradient, a house shape, and a capital letter R, Deke shows you what each of those schematics actually means when they're applied by Capture to an image:
Which leads to all kinds of possibilities. The pattern at the top of this post is based on a snap of our bathroom cabinet and floor. Here's a pattern based on cuttlefish eggs: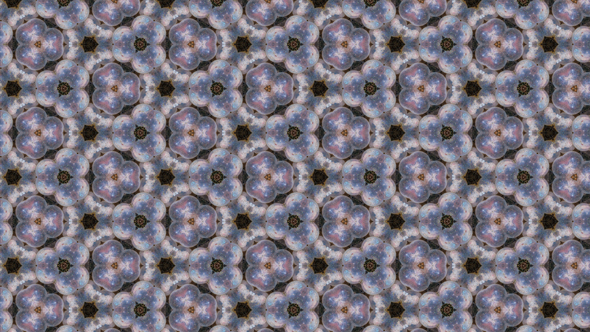 And here's one based on the origami flower Deke created in Illustrator during Episode 384.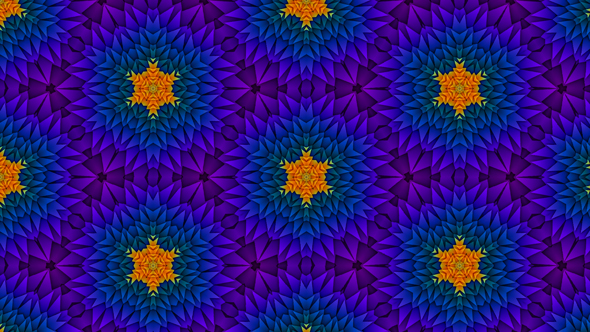 You can also see how to blend away the seams, as in this pattern that features a grid of yellow ribbon eels.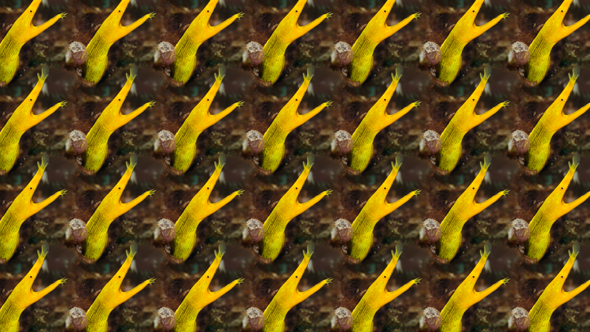 Patterns go off to live in your CC Library, where they can efficiently become part of your more elaborate CC-based projects. If you've got a Creative Cloud subscription, you can download Adobe Capture wherever you usually obtain your mobile apps, then use your CC credentials to get going.
Deke's Techniques, bringing you a whole new reflection on your everyday world.