Nothing about Day 2's spiral encounters in Ireland was younger than 1000 years old and the oldest was over 5000. Yet, we could still find connections to our personal experience in the modern world. It was easy to make the connection, especially if we squinted and drove by too fast.
One of the sights I wanted to make sure we visited in Ireland was Newgrange, a neolithic monument in County Meath that predates the pyramids at Giza and the ring at Stonehenge. It's not just that Deke likes old (really old) stuff, or that you can actually go into a carefully engineered passage tomb. It's that this kerb stone below was to the carved over 5000 years ago:
Look familiar? Remember Deke's Techniques 085 from just last summer?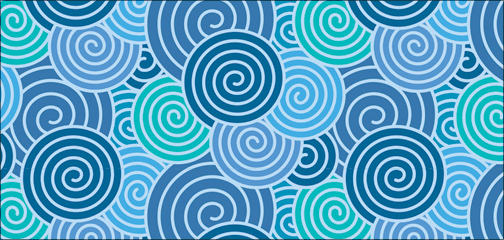 Deke's Techniques crossing the graphical span of multiple millennia!
Our second adventure of the day centered around an attempt to see the high cross at Monasterboice in County Louth. It's supposed to be one of the best examples of this sculptural form in existence. But it's hidden in an almost abandoned monastic graveyard on the back roads, and if you miss the roundabout exit, which we may have done more than once, you are left having to make a several-kilometer spiral to get back and try again.
We finally realized our problem was graphical in nature. In a moving car on unfamiliar roads, we kept misinterpreting the Celtic cross icon on this signpost as a forward arrow, rather than seeing that the darn thing was pointing us to the left. Squint your eyes, drive on the wrong side of the road, move your computer back and forth and you'll see what I mean:
We did however finally make it to the historic ruins and Muiredach's High Cross, thought to be one of the most beautiful specimens of this Irish contribution to scuplture in existence. This is visual communication that's well over 1 years old. The sides, edges, and faces of the sandstone cross are all covered with depictions of cautionary tales, including the Last Judgement.
In other words, this cross is the 1th-century monks' signpost for "Dude, you're seriously going the wrong way."