In this weeks (belated, but) free Deke's Techniques episode, Deke shows you how to use Photoshop to turn the world upside down. I'm hoping to use this technique myself this week, since tomorrow we leave for Indonesia and my first foray below the equator where I will try to remember which way the ground lies (exacerbated by the fact we will then be spending alot of time under water.) Now I'm really turned around.
But anyway, back to Photoshop. After turning the world upside-down, via a fairly easy Rotation operation in Photoshop, Deke adds to the effect with our fairly acrobatic model jumping from a handstand. Or is he just hanging on to the planet for dear life?
And of course, no puzzle in absurdity is complete without an augmented Lens Flare. See how this problematic filter forces even Deke to take a coupla educated guesses to get it right.
For members of lynda.com, Deke's got an exclusive followup movie in which he confirms that our hapless model is indeed trying to hang on to earth for dear life: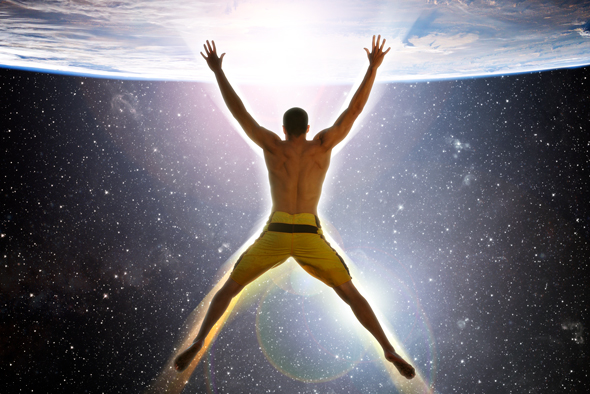 If you're not a member of lynda.com, you can get a free 10-day trial by heading over to lynda.com/deke and signing up.
Deke's Techniques, turning the world on its head every week!