"What I love about these tools is that they split the difference between ease of use and artistic expediency." —Deke, on the line tool collection in Adobe Illustrator
My dear dekeItarians. I know we here at deke.com can't directly do much for your health or safety during this COVID-19 crisis, but I'm hoping we can do a small favor for your sanity by providing a little bit of free instruction, courtesy of Deke's newly updated course Illustrator 2020 One-on-One: Fundamentals .
As always, the Fundamentals course covers everything from opening a file to sharing it online (the current preferred method of sharing everything!). No, I don't expect you to master efficiently working from home while expertly home-schooling your kids and still have time to take on a new hobby, like Illustrator. But if you need a break, I've unlocked a few movies that may help you get started on a new route to much-needed creative expression. Or not, it's hard to know right now. But it's free for you to find out.
So, if hanging with Deke for a minute or two (as opposed to being stuck in the house with him 24/7) sounds like a nice distraction, I'm focusing today on the all new Lines chapter. If you're relatively new to Adobe Illustrator, but you generally already know how to open and save files, this is where you really get to start drawing. In fact, the entire Line chapter uses every tool in the Line toolbox to create this delightful drawing.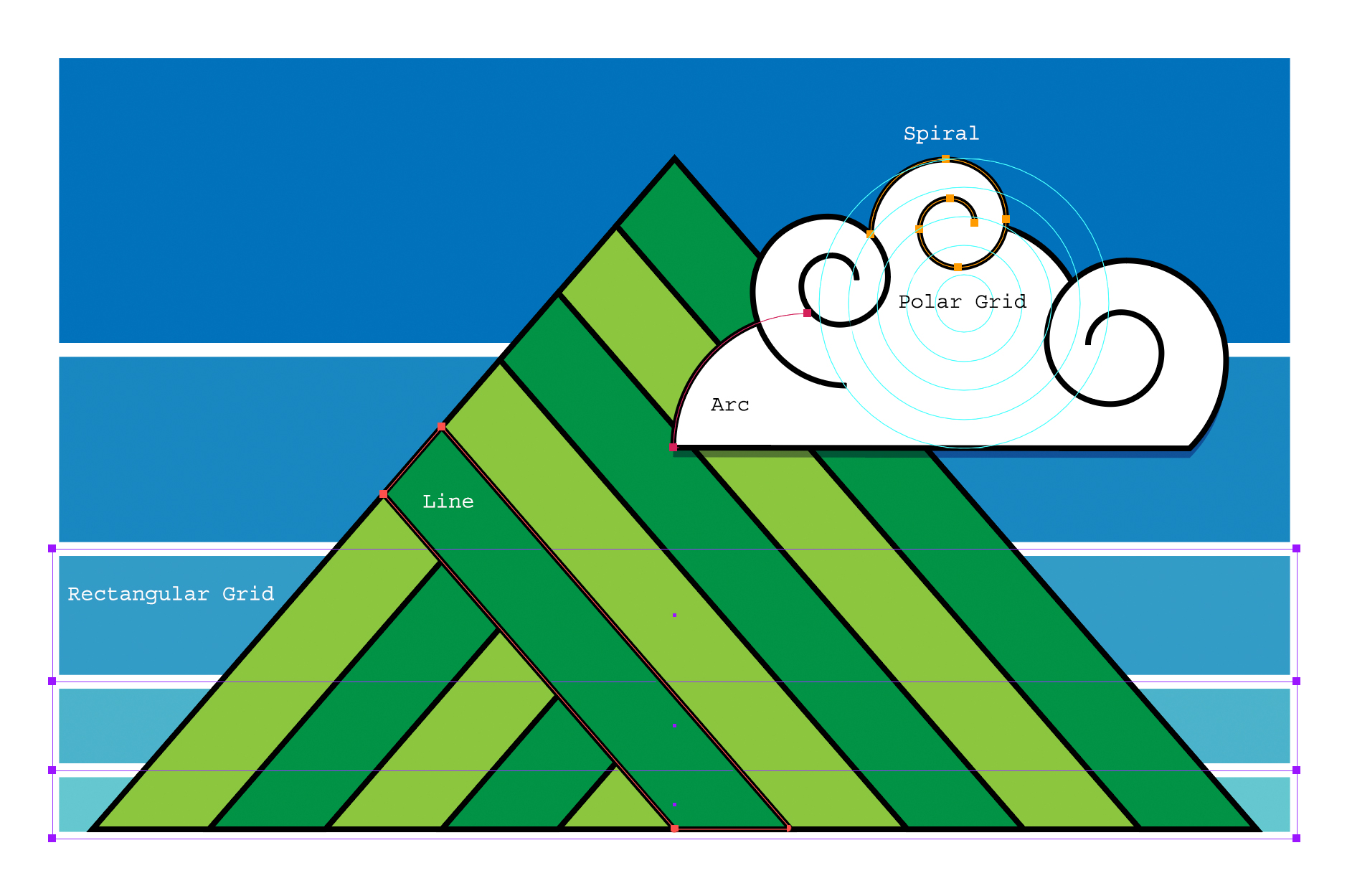 (Leave it to Deke to figure out how to incorporate even the Polar Grid tool in those clouds.)
Here's the introduction to the course, catchily titled "It's time to draw."
It's time to draw from Illustrator 2020 One-on-One: Fundamentals by Deke McClelland

And if you'd like a sample of the kind of sound advice Deke has in store, check out this one "Working with and without the bounding box." (This is key, because having the Bounding Box turned on or off makes Illustrator behave differently in ways you might not be able to psychically intuit on your own.)
Working with and without the bounding box from Illustrator 2020 One-on-One: Fundamentals by Deke McClelland

If you're a member of LinkedIn Learning, you can of course watch this chapter from start to finish and see how Deke cleverly incorporates the use of each of the line tools by the time the project is over. If you're not a member, you can still watch any movie that doesn't have a lock icon next to it. More free Deke if you're willing to dig for it.
Meanwhile, let your creative spirit roam wild while your physical one stays safely and responsibly home.