In this week's free Deke's Techniques episode, Deke finishes up his tips and tricks for using the Color Grading feature, wherever you may find it, whether that be inside Camera Raw, Lightroom, or a smart filter in Photoshop.
This week's conversation is particularly focused on the Blending and Balance options at the bottom of the Color Grading panel.
As he does with any complex visual controls, Deke has created the gradient you see up top in order to make points about the features without distracting you with a dive boat covered in snow.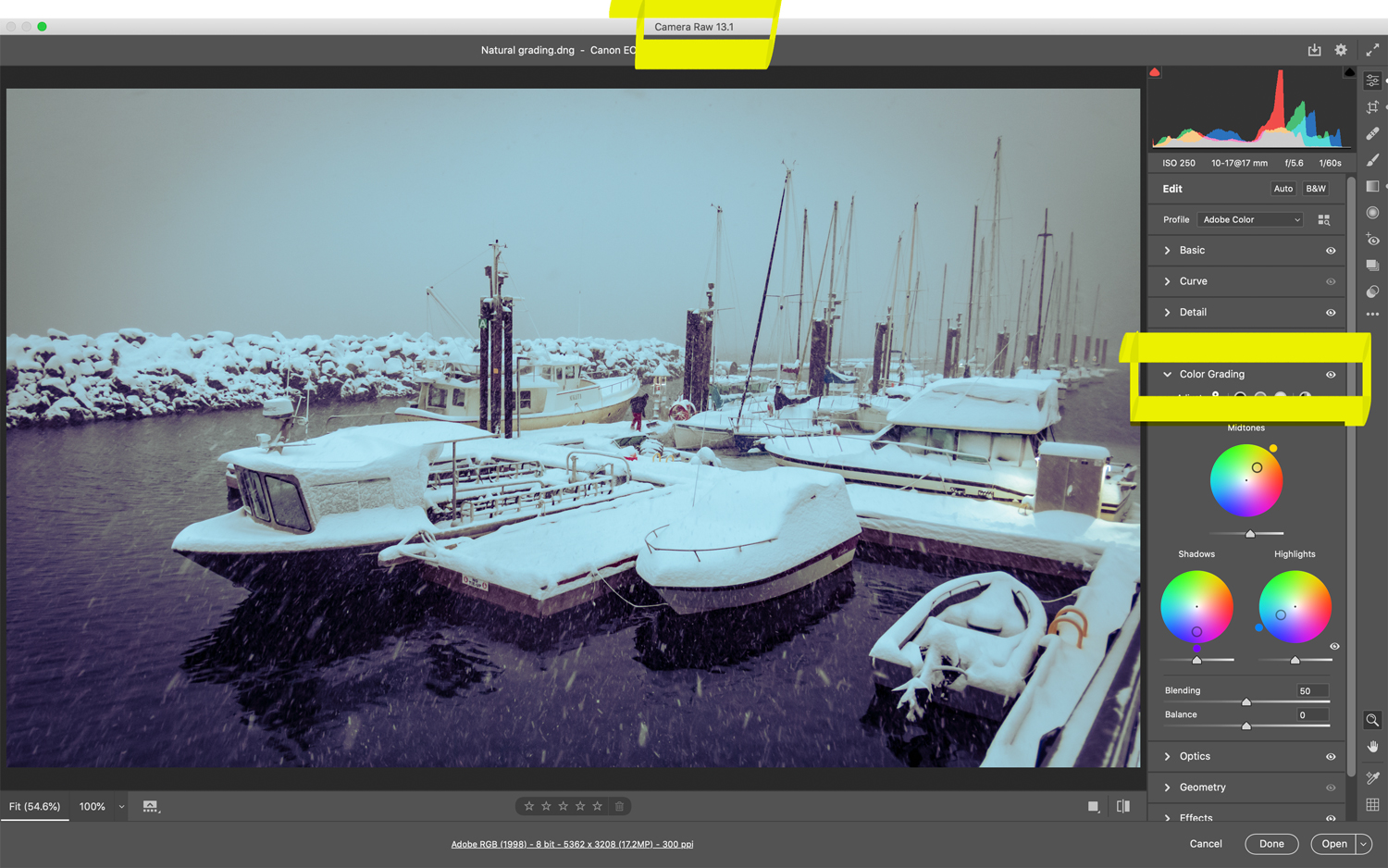 I've attached the very same file below for you to experiment with on your own.
Deke's Techniques, blending and balancing the colors of the world. Or at least North America.
Related downloads
Exercise Files for Deke's Techniques Episode 961
Log in to download these files.