In this week's free Deke's Techniques episode, Deke uses Photoshop to create some embroidered type, which he claims is a "holiday craft." Actually, the final effect transports me back to my embroidery-festooned denim workshirt from the 70's. No matter, it's still craftily cool.
You start with a standard rounded font atop a nice piece of denim from the Dreamstime image library. Then by adding a series of layer effects, a diagonal pattern, and some stitch witchery with a custom brush, you turn this: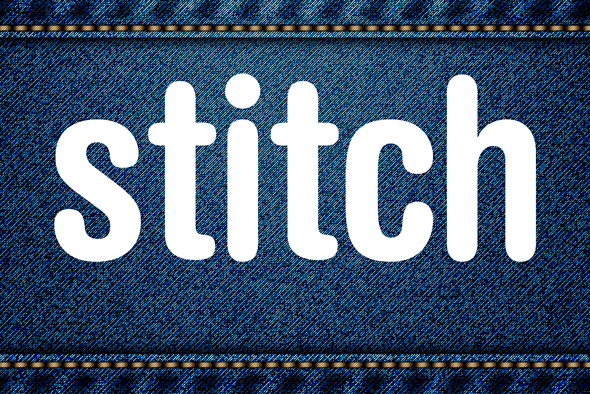 into this:
In order to confirm, as Deke mentions, that this is indeed a useful holiday craft, I have employed it upon a stocking (also obtained at Dreamstime) so that Santa can reward our favorite Photoshopper with some year-end treats. As you can see, the technique works just as well on some faux velvet than on your favorite pair of jeans.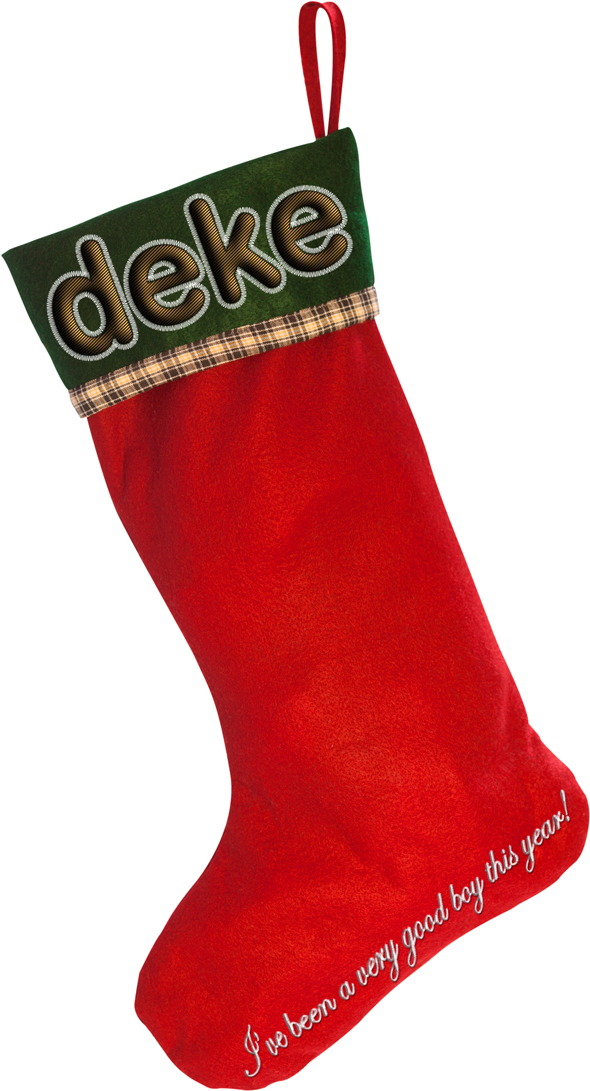 If you're a member of Lynda.com, Deke's got an exclusive movie this week in which he shows you how he created that stitched script type underneath. If you're not a member, you can get a free 10-day trial by heading to lynda.com/deke to watch this movie and any other that your heart desires.
Deke's Techniques, providing a digital thimble for your embroidery needs.