Hey, gang. In the mood for some dekeConstructed Deke? Check out my latest dekePod video on YouTube, in which I dekeConstruct Zentangles and then create my own no-rules, anything goes means of doodling away the hours in Adobe Sketch. (Click on the image to go check it out.)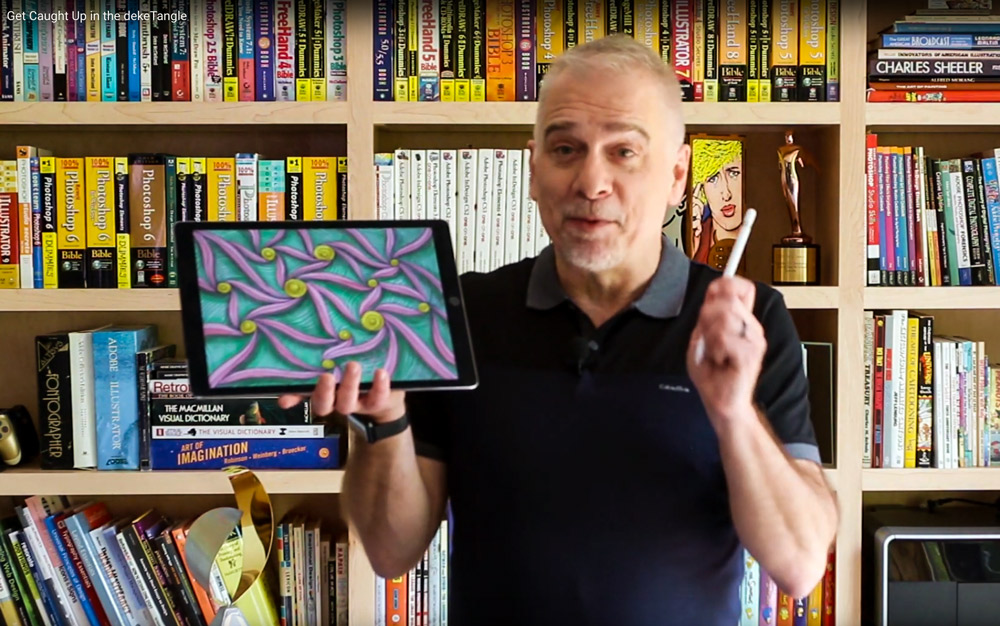 The dekeTangle is my iPad-driven riff on a popular drawing style, the Zentangle (which is a registered trademark, which doesn't seem so Zen).
If you like the video, be sure to like, subscribe, and definitely click that bell thingy so you can be properly alarmed when the next episode comes along. Tell us what you'd like to see over there in the comments. The more you like our not exactly instructional material, the more we can use up our not exactly copious free time to make them.
Tomorrow, actual substantive instruction via Deke's Techniques!