In this week's free Deke's Techniques episode, Deke continues his Game of Thrones–inspired White Walker conversion in Photoshop. And, just in time one might say, Deke shows you how to add the eerie glowing blue fire eyes that are (or perhaps were?) the white walkers' key features.
Here's where we left the project after last week's episodes: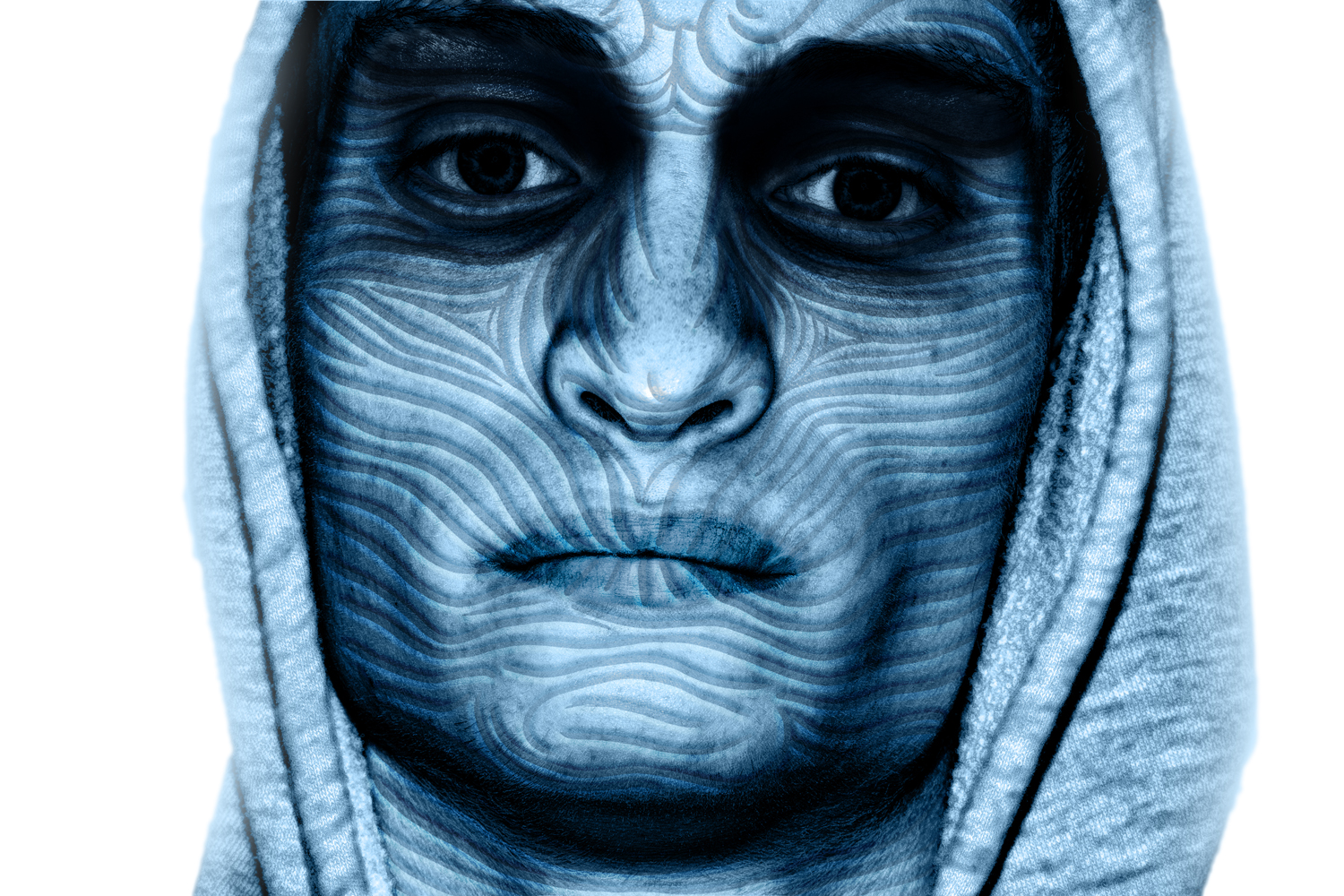 This week, Deke begins with a classic eye masking technique in order to make the entire eye areas dead black, all the better for providing a background for the glow to come: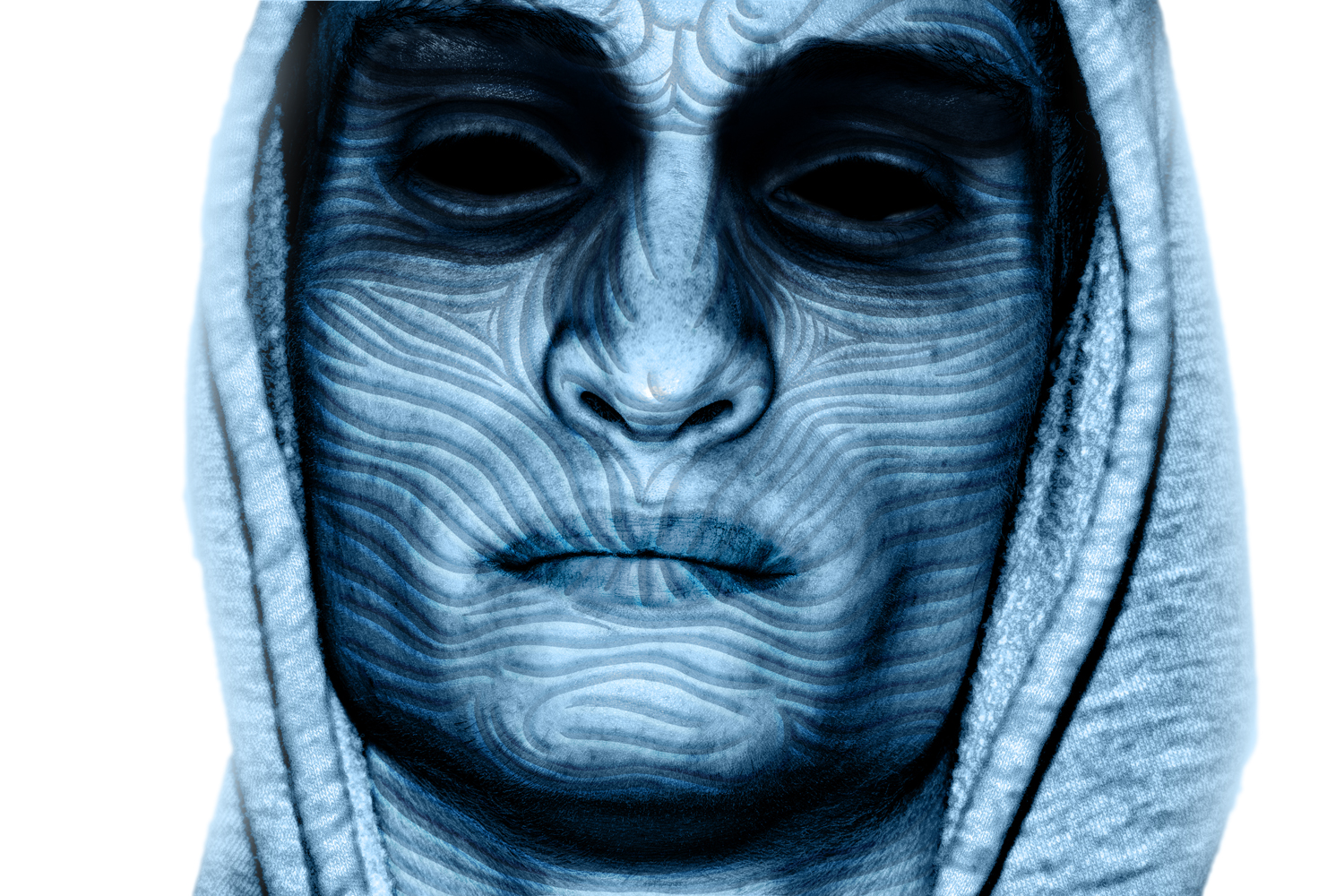 Then, using a clever combination of noise, blur, and color overlay, we arrive at the signature glow:
If you're a member of LinkedIn Learning, then Deke's got an exclusive movie this week in which he shows you how to up the glow factor in the blue (using the beleaguered model's original irises for texture) and then add truly lifeless pupils to the whole effect, as you see up at the top.
And, as for our friend the White Walker, well, at least here in dekeSteros, he'll be back next week.
Deke's Techniques, because there's always a reason to create glowing eyes.