In this week's free Deke's Techniques episode, Deke shows you how to put that repeating pattern background from last week into actual use—-in the service of muting a busy backdrop that detracts from the image's model. And this technique allows you to do the whole thing without a smidgeon of masking.
He starts with this image from our friends at Dreamstime.com, with a lovely model who's got enough cool detail happening that she doesn't need a totally distracting yet not nearly as interesting forest scene behind her: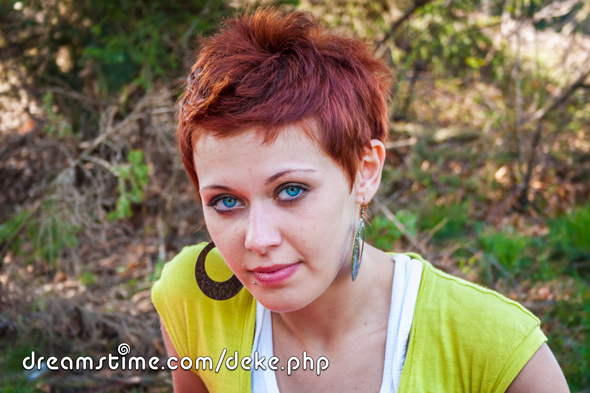 He then adds a green version of the Clouds pattern that he's been showing you how to make in the previous few episodes:
And eventually, with some relatively painless (compared to masking) painting, a shift of the Opacity slider, and a tweak to the Blend Mode, he arrives at this far less distracting backdrop: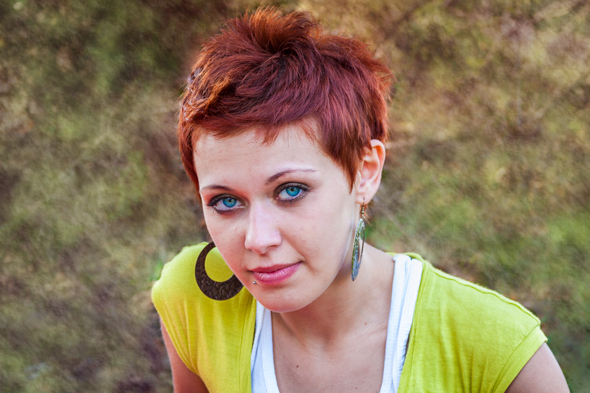 With nary a masking task in sight.
Deke's Techniques, making sure you shine without some forest interfering with your awesomeness.