In this week's free Deke's Techniques episode, Deke continues to explore what is clearly his favorite new feature in Illustrator in many an era, the Puppet Warp tool. And he continues to use the beloved tool in order to make otherwise dejected animal skeletons look happier or more ferocious. Or both.
We begin with this dejected fish skeleton, courtesy of our friends at Dreamstime.com: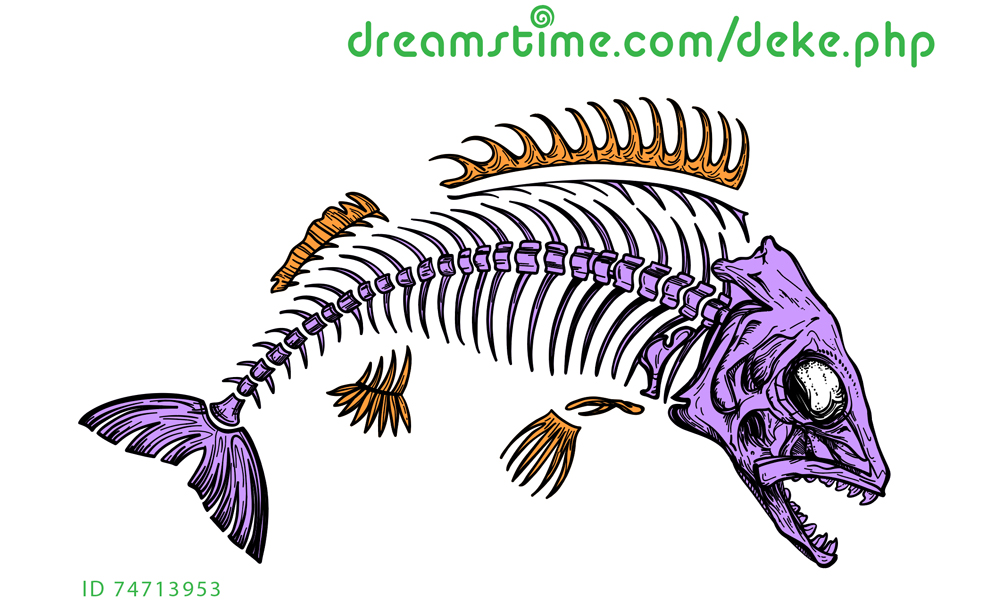 And by manipulating the pins and mesh appropriately, we turn that fish's frown upside down (while keeping all its fins intact). You'll also get a sense of just how dynamic this tool can be (including when it's not).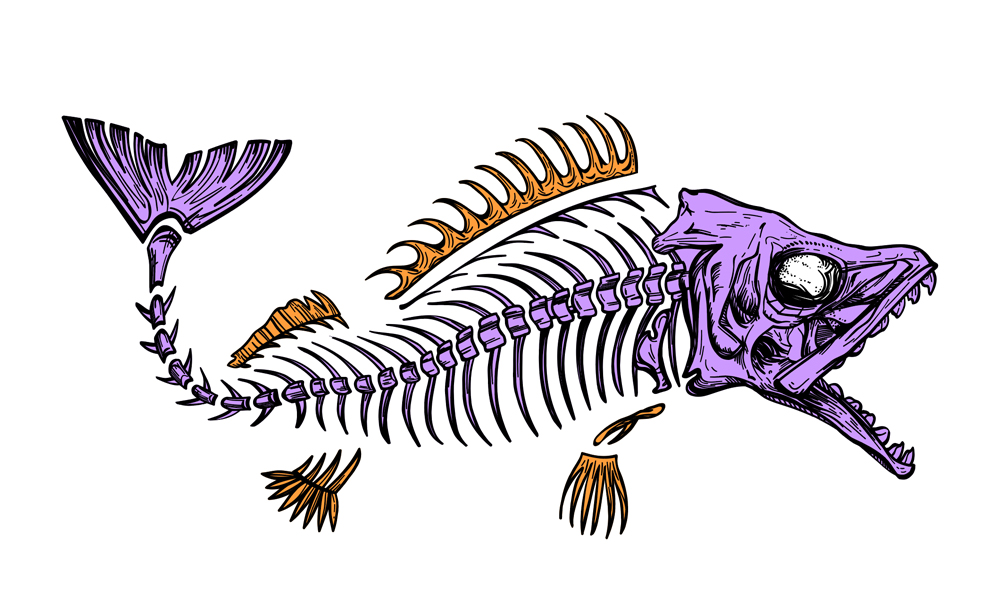 And if you're a member of Lynda.com or LinkedIn Learning, Deke's got two exclusive movies this week. In the first, he'll show you how to use his beloved Puppet Warp tool (did I mention he's crazy for this thing?) on an image with a lot of moving parts. There are over 1000 paths in this tiny little triceratops:
But Deke manages to get the dinosaur's spirits up as well using Puppet Warp.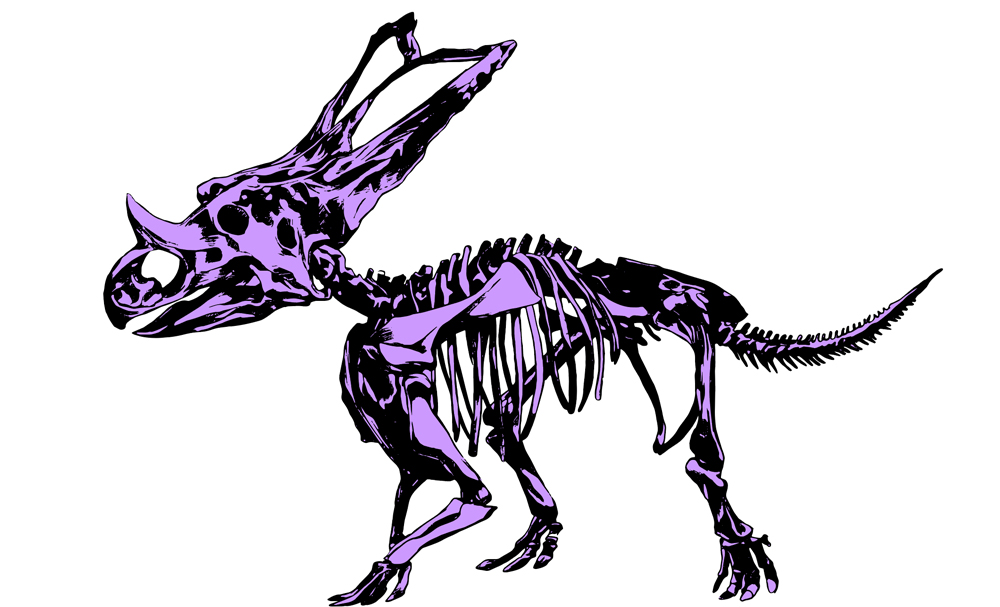 And if you find that you love Puppet Warp as much as Deke, you'll want to catch his second exclusive movie this week, in which he shows you how to assign a keyboard shortcut to activate it quickly.
Deke's Techniques, bringing prehistoric skeletons to joyous life.