In this week's free episode of Deke's Techniques, a still-beardless Deke shows you his favorite new feature in Illustrator CC—one that makes up for what he feels are the horrible things they've done to the Pen Tool icon—that is, the Puppet Warp tool.
No, it's not Halloween just yet (although don't imagine Deke wouldn't want it to be. And do imagine he's already trying to figure out what this year's Halloween Deeeek's Techneeeeks episode will be about). But rather, this friendly bat skeleton is an animation I made after watching this week's episode, right here at the end of August.
The Puppet Warp tool in Illustrator allows you to pin down bits of your illustration whilst telling other bits to stay put, thus allowing you to manipulate your image like the true puppet master you are. For my waving chiropteran friend up top (yes, I had to look that up!), I pinned its left hand and pelvis down with unselected pins (in red) and used the selected pins on its right hand and wing tip (in green) to move the wing around.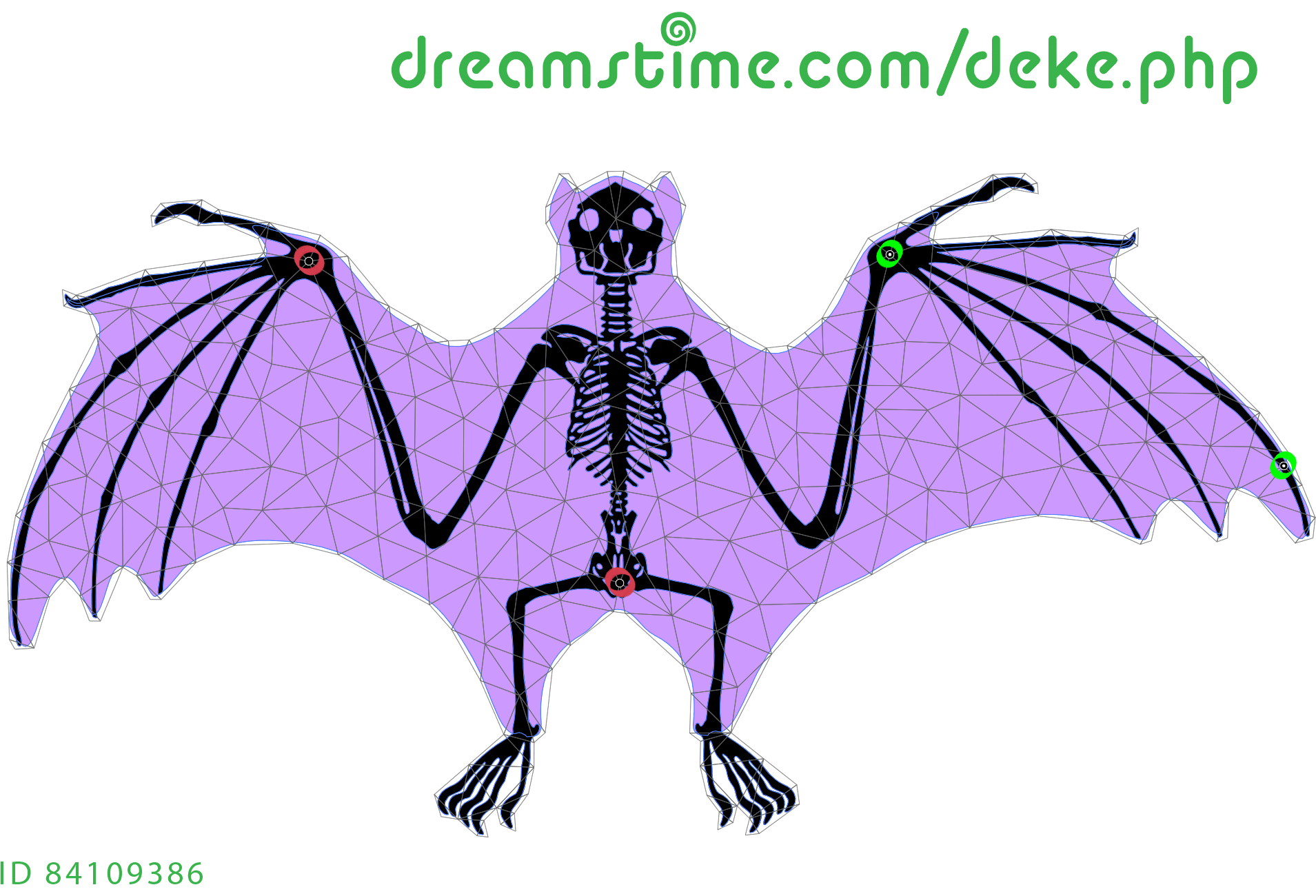 (And if you're interested in making a movie of your Illustrator puppet warp like I did, you can get advice from Deke's Techniques Episodes 227 and 228. Although it's a Photoshop technique, Deke shows you how to navigate the Timeline and export a GIF at the end. I just extrapolated by making screenshots of my Illustrator bats "puppet positions" and pasted them in to one Photoshop file.)

Deke's Techniques, extrapolating your puppets two months before Halloween! Next week, more Puppet Warp tips and tricks.