In this week's free Deke's Techniques, Deke takes a first look at his favorite of the Adobe apps, Photoshop Sketch, which allows you to draw anywhere with natural-style tools. Adobe doesn't actually use the word "mobile" here, but it's designed for iPhone and iPad. And I'm not sure how mobile it is when Deke's iPad Pro is so big we like to refer to it as the iPlatter.
Regardless, here is a drawing he made and joyously colored to share his exuberance for the CreativePro Conference that simultaneously shares Deke's enchantment with this app: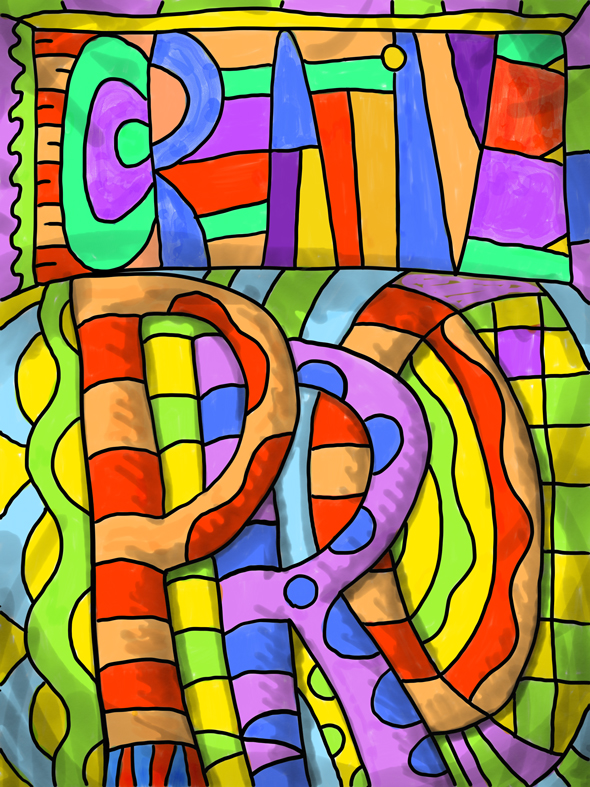 Anyway, Adobe Sketch (and the aforementioned iPad and Apple Pencil) is officially Deke's favorite way to indulge his virtual drawing desires.
In this episode, you'll get a general orientation to:
How to choose your brush from the variety of virtual implements available.
How to use and set the various attributes of those brush settings.
How to select colors and lift colors from within your artwork.
How to add/delete pages to/from your project.
And if you're a member of Lynda.com, he's got more tips and tricks in this week's exclusive movie.
If you're not a member, you can get a free 10-day trial subscription to check it out by signing up at lynda.com/deke.
Deke's Techniques, helping you have a satisfying drawing experience without using any paper products.