In this week's free Deke's Techniques episode, Deke blends his penchant for creating op art-inspired illustrations with his Seamlessly Repeating Summer in order to create an eye-catching, if head-spinning, pattern in Adobe Illustrator. He begins by carefully creating a triangle shape above, which uses the precision of Illustrator's Blend tool to create a series of internal iterations.
If you're a member of LinkedIn Learning, Deke's got an exclusive movie in which he shows you how to turn this lone triangle into a hexagon…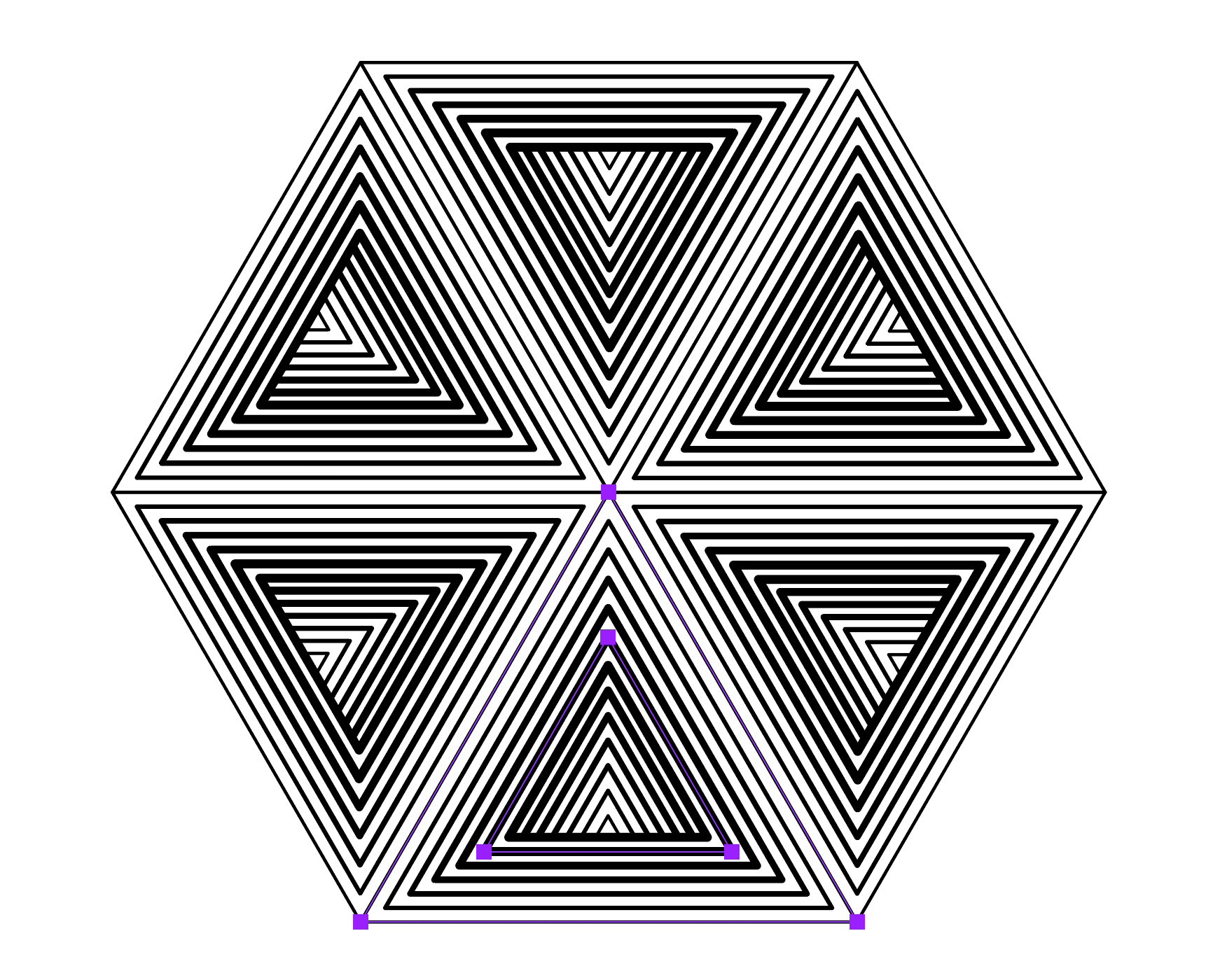 ...which in turn becomes the aforementioned pattern.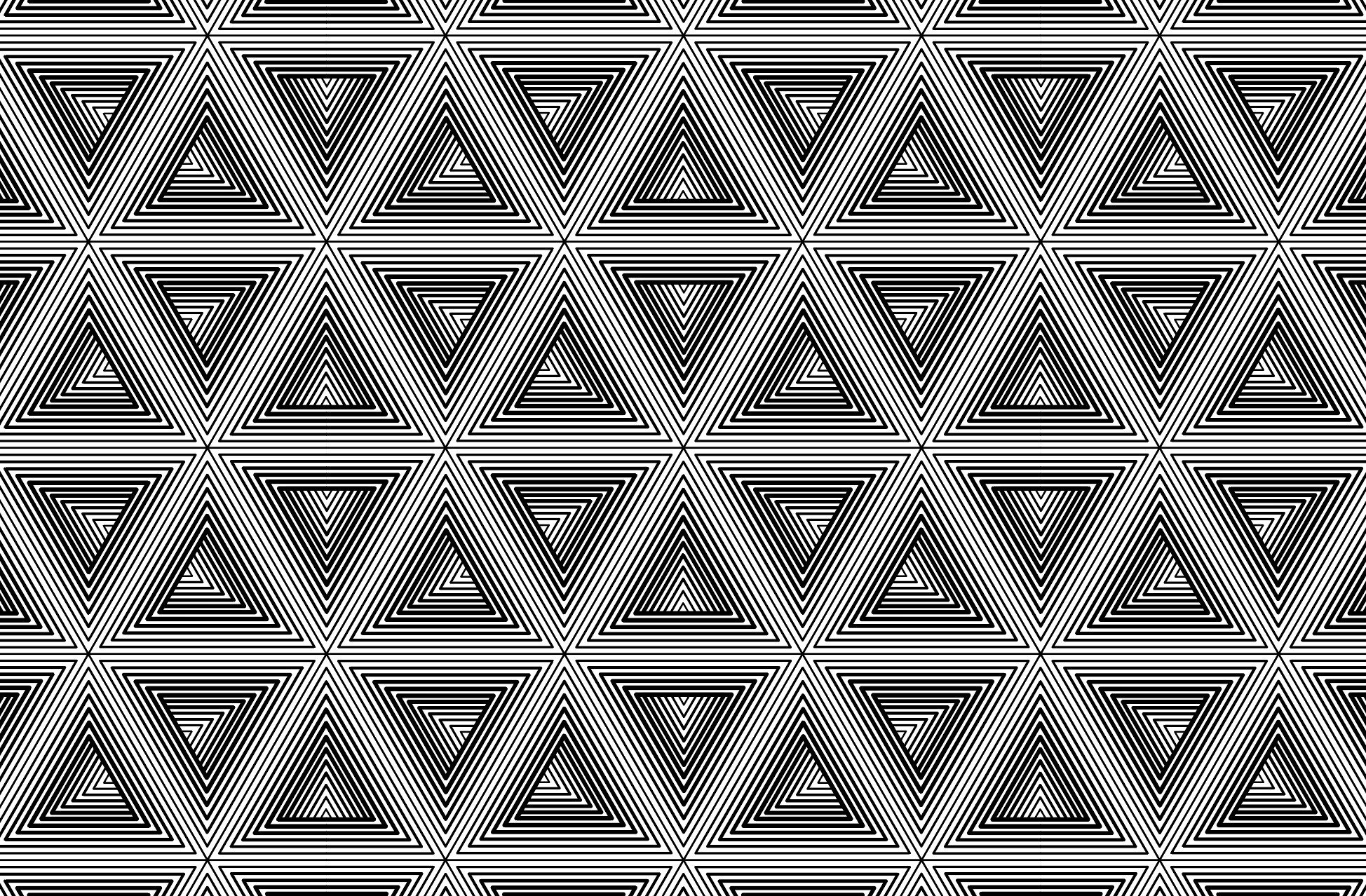 Meanwhile, here's what we're doing this week.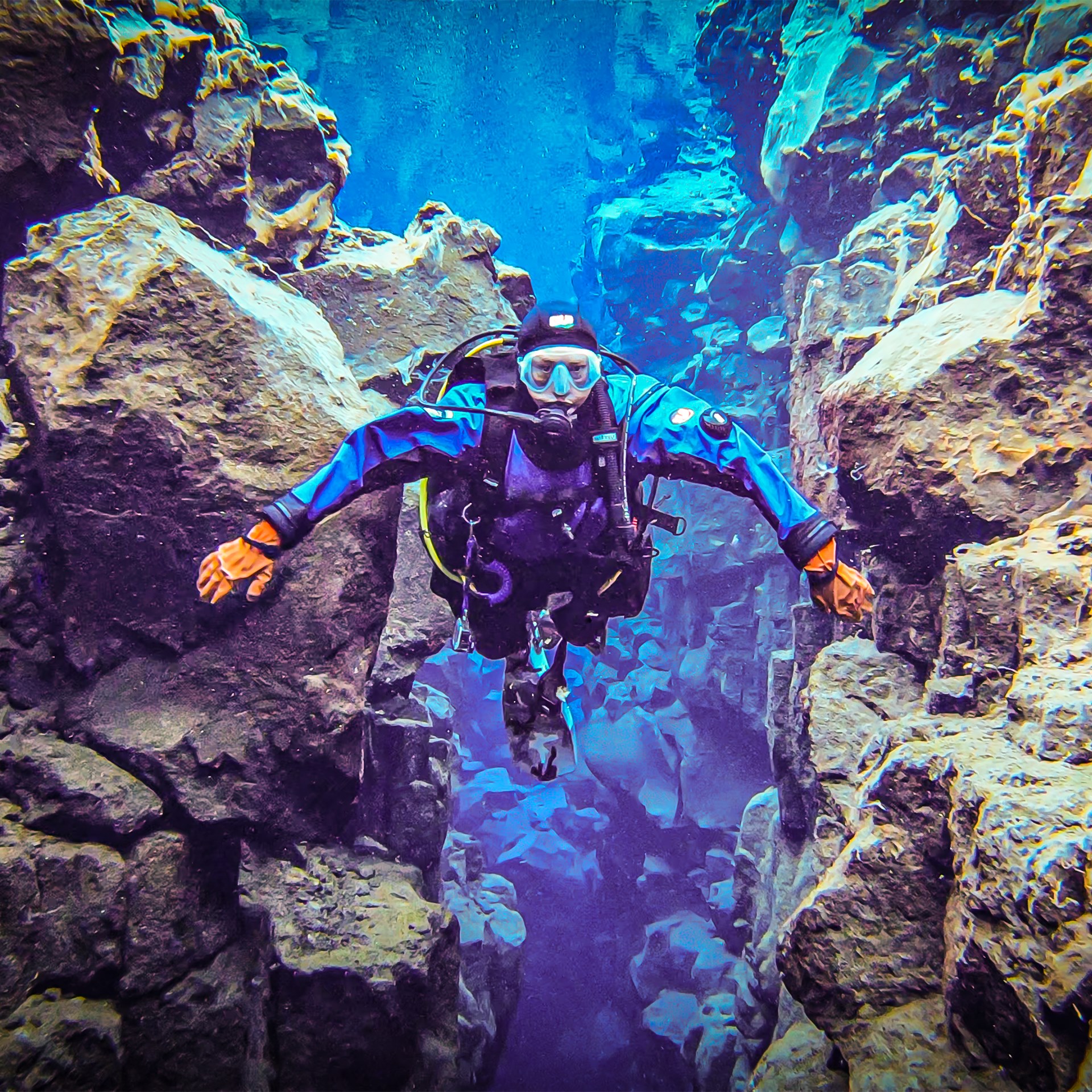 No big deal, that's just me touching both the North American and Eurasian continents at the same time, under water that's about 36°F (2°) at Silfra in Iceland. Just your average Tuesday.
And lest you think my dive buddy/portrait photographer is any less badass than I, here he is feasting in celebration of our feats of fearlessness at the amazing Reykjavik restaurant, Meat. (As captured by our friend, Gary.)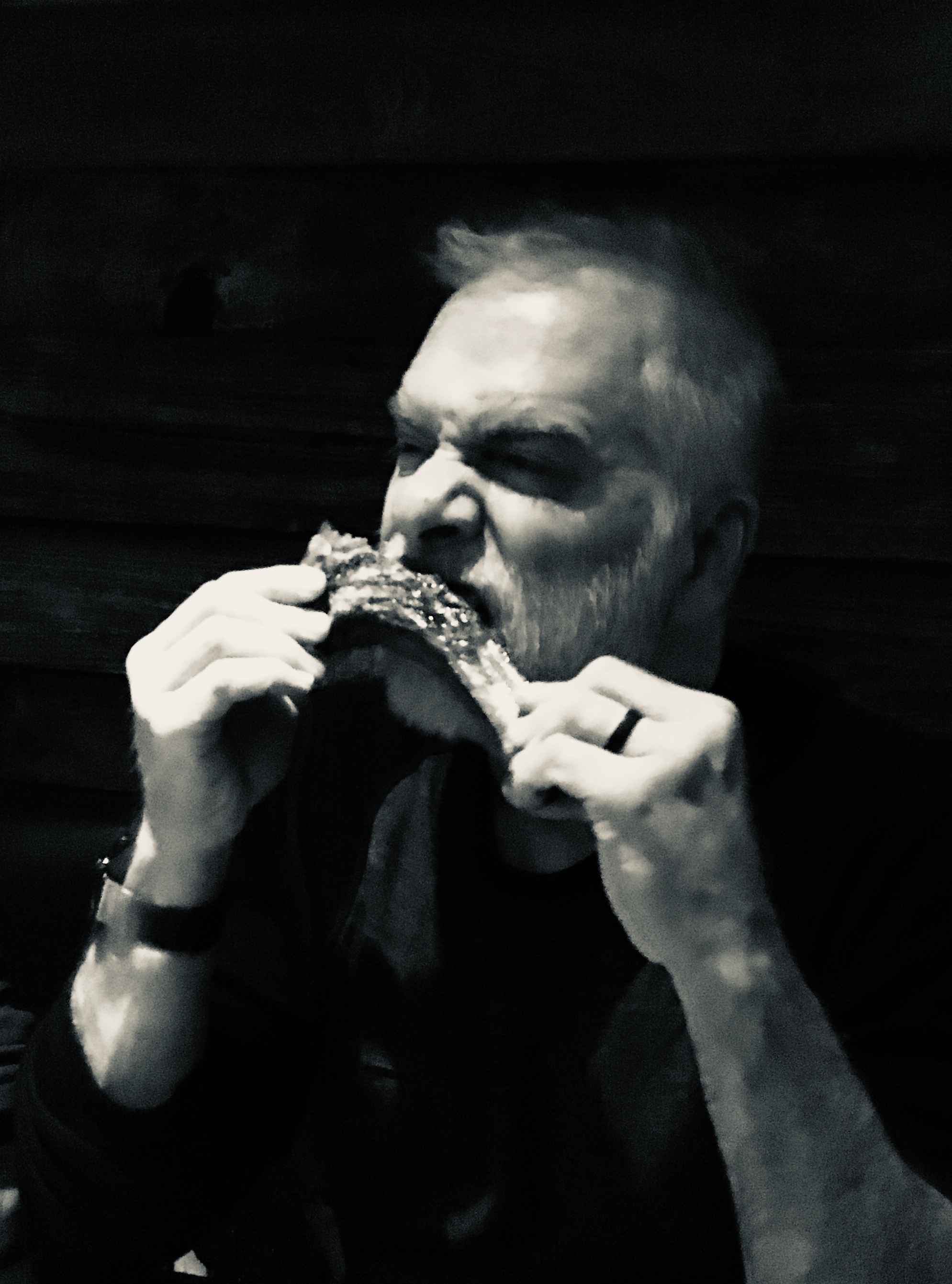 If you you like Deke's op art excursions, be sure to catch his other adventures, which I rounded up here a couple of years ago.
Deke's Techniques, where you celebrate your feats with meats!