In this week's free Deke's Techniques episode, Deke reveals how he developed one of his total eclipse photos in Photoshop/Camera Raw. Yesterday, I recounted our adventure leading up to this photo, but here is Deke's recipe for what comes after (besides a good Nebraska steak and hot tubbing under a blanket of stars).
Up above is one of Deke's images from the totality before any processing (still extremely cool).
And here is his ultimate interpretation after some minor color adjustment, detail and noise balancing, and a crop to better center the sun/moon.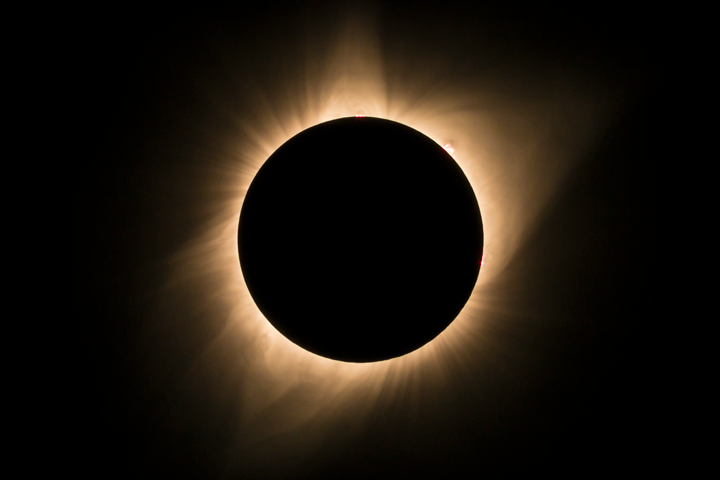 If you're a member of Lynda.com/LinkedInLeanring, Deke's got an exclusive movie this week in which he shows you how he smoothed out the noisy universe in the background usingthe radial blur filter.
Deke's Techniques, because the universe needs a little less noise sometimes.