"So I want to stress the Recolor Artwork command has been with us for a while, and Freeform Gradients were first introduced in Illustrator cc 2019, but the relationship between them is a new function of Illustrator 2020." —deke
So yesterday, I was too distracted by some adorable penguins to get to the actual instructional bit of this week's free Deke's Techniques episode. But the combination of an old feature (Recolor Artwork) and a newer features (Freeform Gradient) inside Adobe Illustrator is actually pretty cool. Not Antarctica cool, (or penguin cool) but…
Freeform Gradient, just introduced in Illustrator 2019, allowed you to make gradients in which you add color stops anywhere in the field you're looking to fill. Then you can drag those stops around and watch your gradient adjust on the fly.
Recolor Artwork, introduced I-don't-know-exactly-when-but-many-versions-ago, allows you to replace colors with a one-to-one switch out. In Illustrator 2020, you can now use Recolor Artwork on the colors inside your freeform gradient.
So, the colors around the edge of the image up top, can be changed easily by dragging them around the color wheel in the Recolor Artwork dialog box when it's in Edit mode.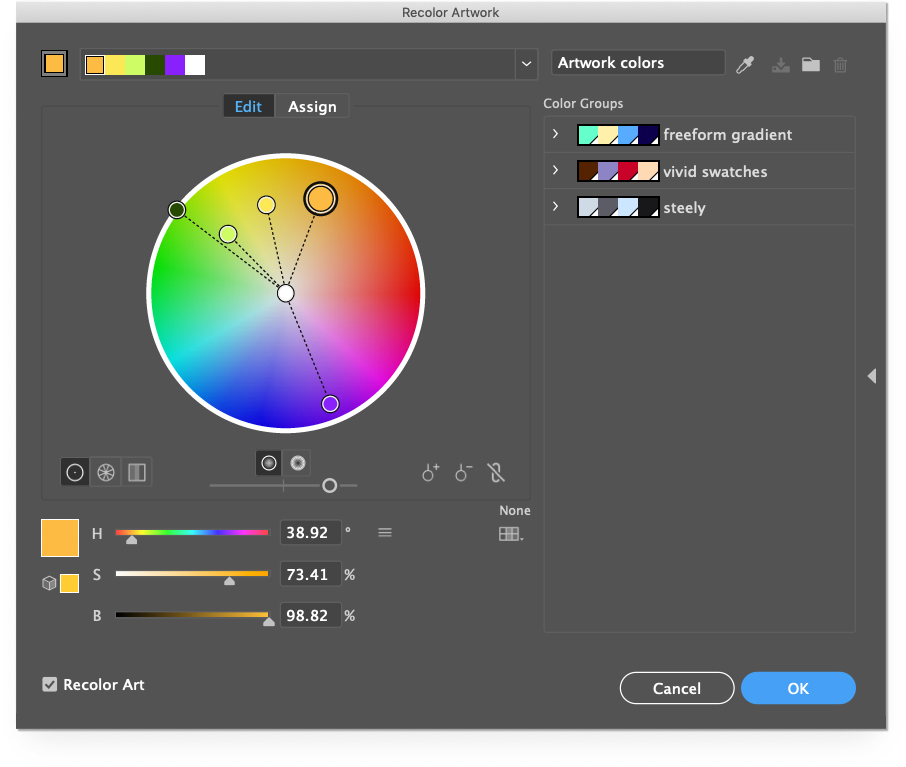 Unfortunately, left to his own random dragging, Deke changes those colors to these unfortunate choices: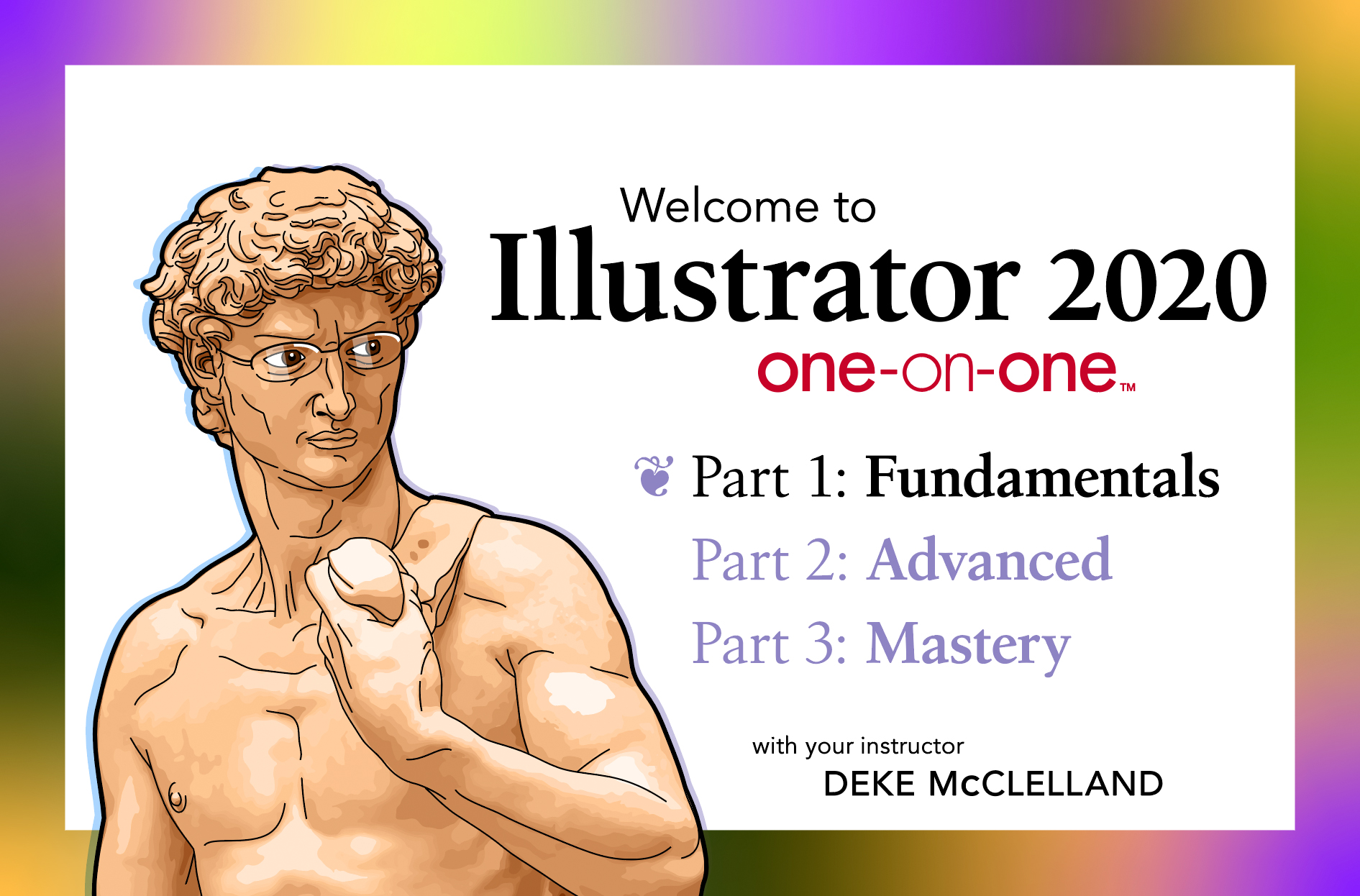 Fortunately, if you're a member of LinkedIn Learning, Deke's got a follow up movie this week in which he shows you how to use pre-crafted Color Groups in Adobe Illustrator to recolor your freeform gradients with a specific plan and color scheme in mind, so that they don't look like penguin poop.
You can go vivid: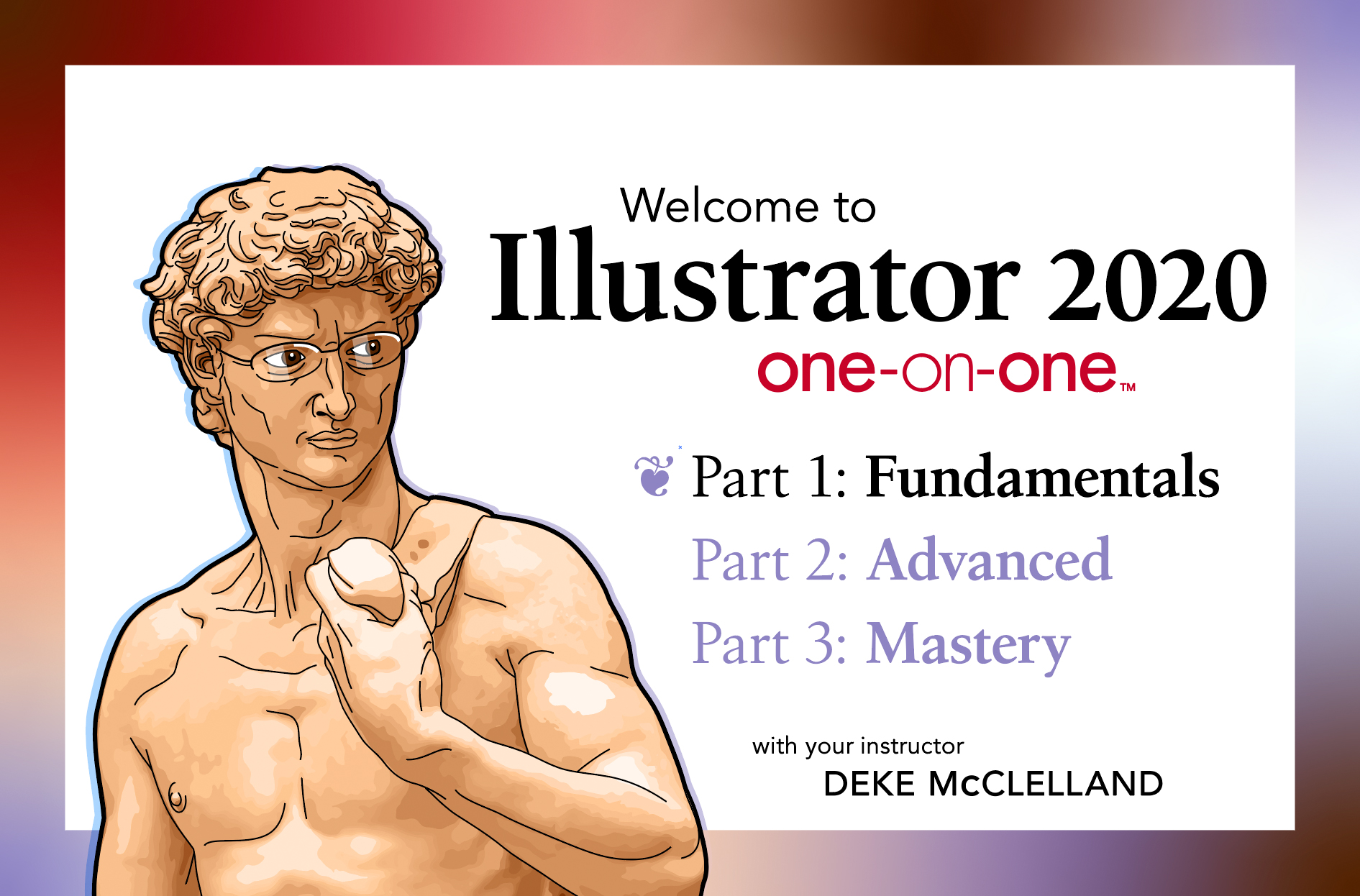 Or perhaps in homage to the monochrome sartorial choices of your penguin friends, steely: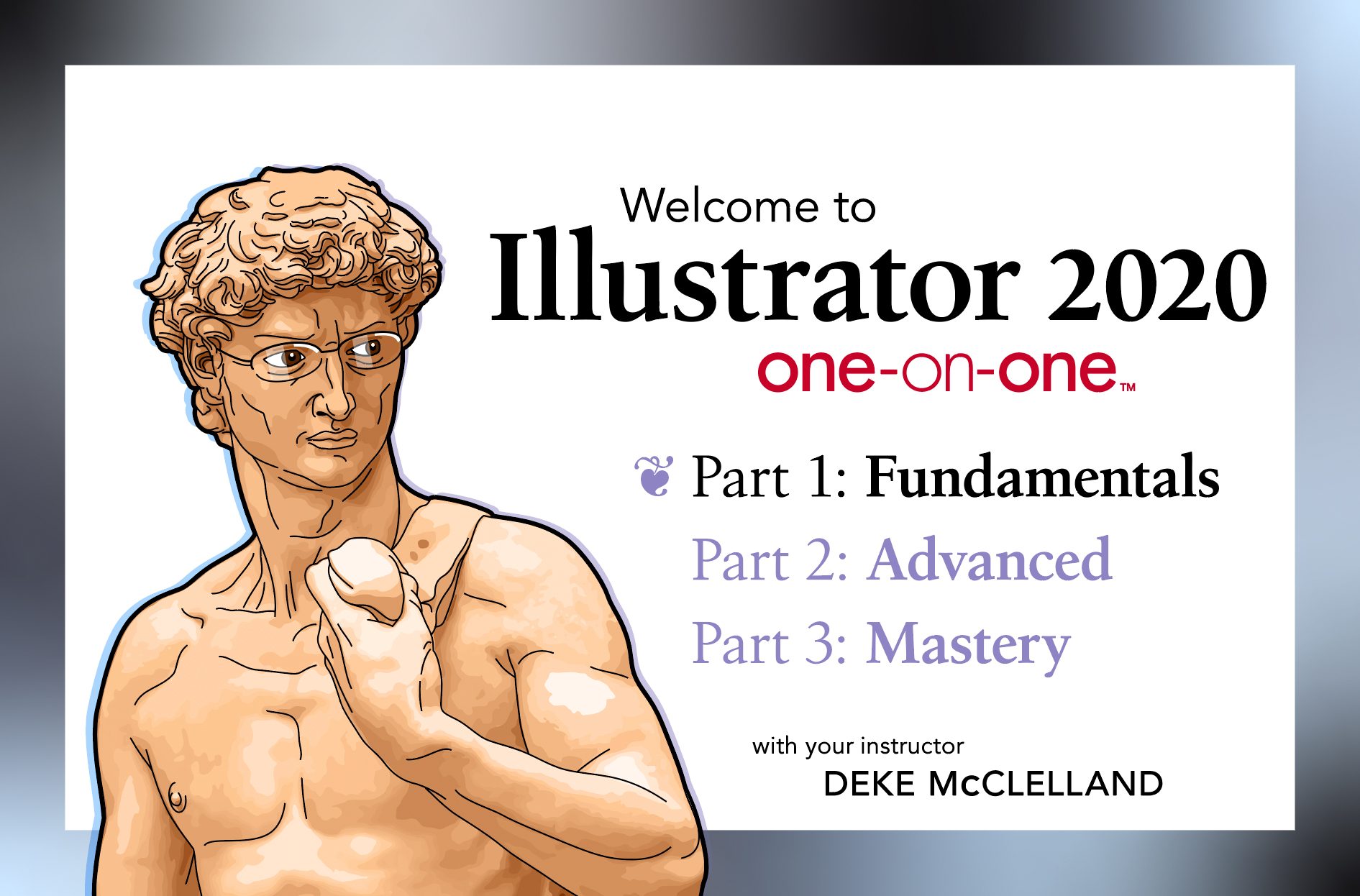 Or anywhere in the spectrum you want to go, and then change your mind again. The Assign mode of the Recolor Artwork dialog box allows you to assign your color groups in one fell swoop (with no dangerous dragging around, Deke).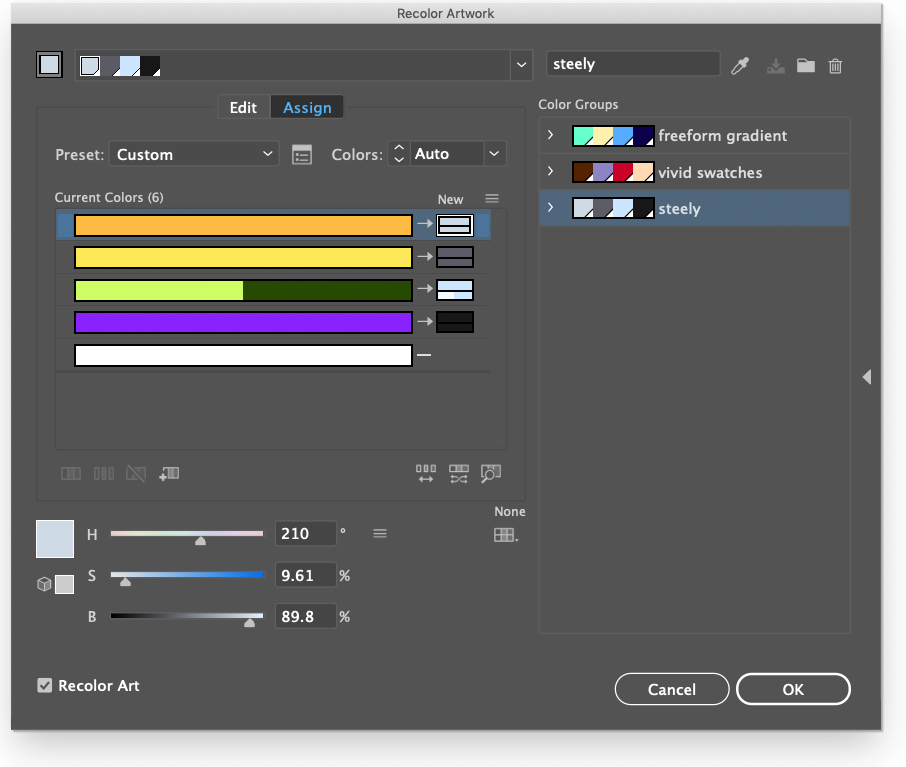 Deke's Techniques, actually useful instruction (and penguins!)
(And if you need more Illustrator insights, check out these free samplings on line tools and painting from Deke's updated Illustrator One-on-One: Fundamentals course.)