In this week's free Deke's Techniques episode, Deke steals an idea from Photoshop Man Extraordinaire Bryan O'Neil Hughes for removing unwanted power lines from a photo.
Thing is, Bryan didn't think that showing this trick to a roomful of fairly sophisticated design types was going to make quite the impact it does. But sometimes the simplest ideas are the best. Like sleeping for a few days every summer in this rustic cabin, or using the Spot Healing Brush set to Content-Aware in Photoshop.
The result is our temporary summer-home-slash-pirate-lair becoming slightly more rustic by having its power lines removed (and my guess is half the camp would go dark, as well) by simply shift-clicking across the lines with the Spot Healing Brush. Then, when that doesn't work, the full-fledged Healing Brush itself. (Don't worry, all our devices are plugged in in the laundry room.)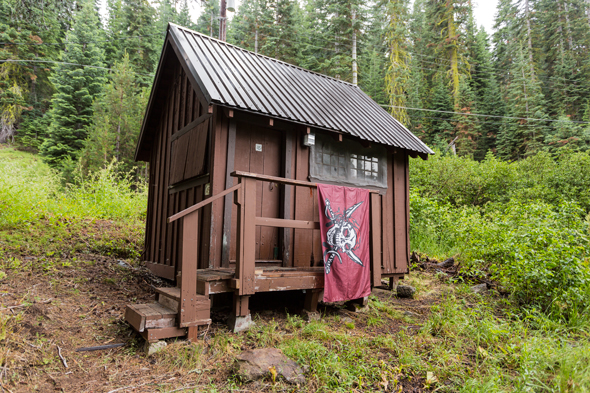 In an attempt to discover just how easily this works, I used the technique to remove some power lines from our winter home (i.e. our home-home) with what I like to call "our mountains" obscured by clouds in the background. I might have also taken out the remnant of a neighbors chimney or two, just to ensure that—-insofar as this photo is concerned—-those are exclusively my mountains.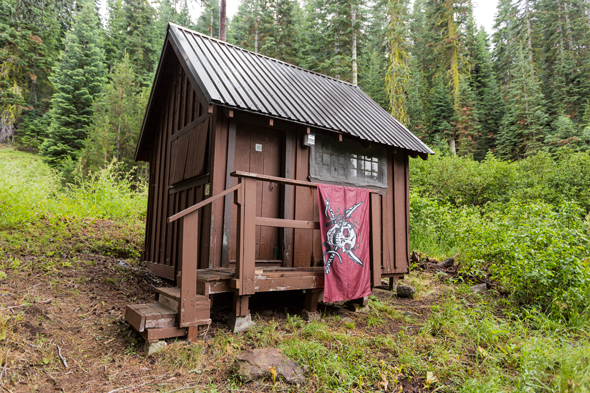 If you're a member of Lynda.com, Deke's got an exclusive movie this week in which he shows you how to turn that utility pole into a more appropriate tree trunk (might as well make everyone in camp rough it for a few days). If you're not a member, you can get a free 10-day trial at lynda.com/deke to check it out. Should be plenty of time to get hooked on Deke's Techniques, as long as no one erases your power lines in real life.