Greetings my delicious dekeSweets. In this week's free Deke's Techniques episode, Deke celebrates the season by creating some very tasty candy cane text. And, although this technique doesn't give you an editable message in the end, you must admit, it's quite the edible one (insert holiday groan here):
Like any good holiday present, this technique has two hidden sub-techniques included within: You'll see how to create the background gradient and the Illustrator-crafted snow bank along the way, before applying the striped pattern to the letters and giving them that delicious rounding effect with layer styles.
If you're a member of lynda.com, or you sign up for a free 10-day trial subscription from lynda.com/deke, Deke's got two exclusive follow up movies this week. In the first one, he shows you how he actually made that candy cane pattern file. And in the second one, you'll see how to make the sugary snow from scratch, including that which accumulates on the letters.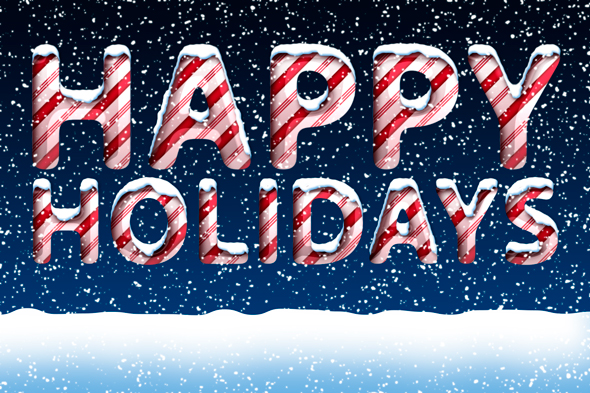 Deke and I are "working" from Lembeh, Indonesia this week, where the weather is about 90° and humid, but the scuba diving is amazing. (Check out Deke's Facebook feed to see some of the mesmerizing critters of Lembeh.) So, this light snow flurry is a sweet reminder of home.
Deke's Techniques bringing you treats every week.