In this week's free episode of Deke's Techniques, Deke takes last week's "longer snake silhouette" and shows you a couple of effective ways to turn it into a selection in Photoshop.
Side note: As I write this, I'm in Ireland, which coincidentally has no snakes. Not even shadows thereof. But it does have four men (ages almost 54 through almost 14) I have to share a car with (and they all kissed the Blarney Stone today), so it's just as potentially dangerous.
Anyway, the idea is to use some channel machinations, or if you're new to Photoshop (or teaching people who are new to Photoshop) an equally effective method using Quick Mask to copy the image into itself—-to isolate the snake, preserve the detail, and yet still have it ready to do this: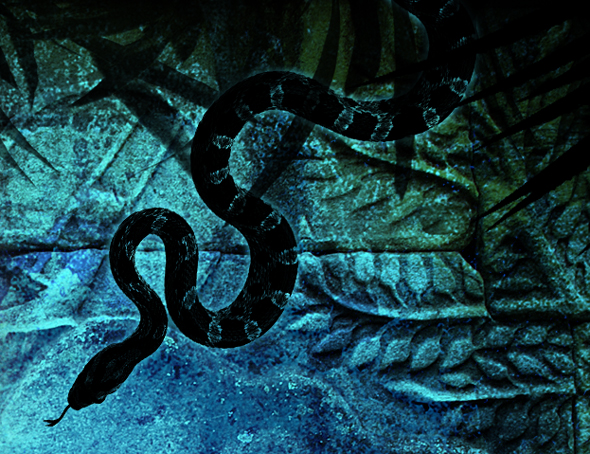 If you're a member of lynda.com, Deke's got an exclusive movie this week in which he shows you how to add your snake (or any animal, really if all you're in Ireland and all you have is a common lizard) to a composition as a selection outline. If you're not a member, you can get a free 10-day trial at lynda.com/deke.
And next week, a tracing a rhinoceros, yet another animal that does not exist in the wild in Ireland.
Deke's Techniques, helping you select animals you can't even find on your island!