In this week's free episode of Deke's Techniques, Deke reveals his clever approach to selecting the human eye. By employing an intersection of two elliptical marquees, he can deftly grab an eye or two and make them pop out of the image.
He begins with our Dreamstime model, she of the tattooed face from last week's episode: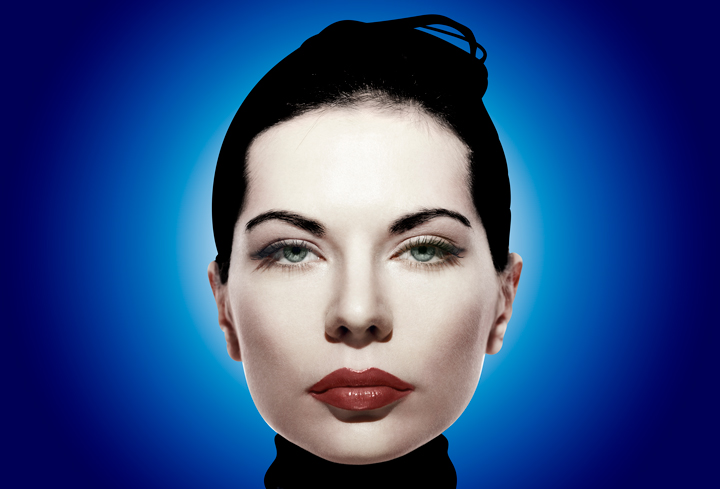 Then, in a slightly counter-intuitive next step, he zaps her entire face into intense saturation, courtesy of an application of the Camera Raw filter: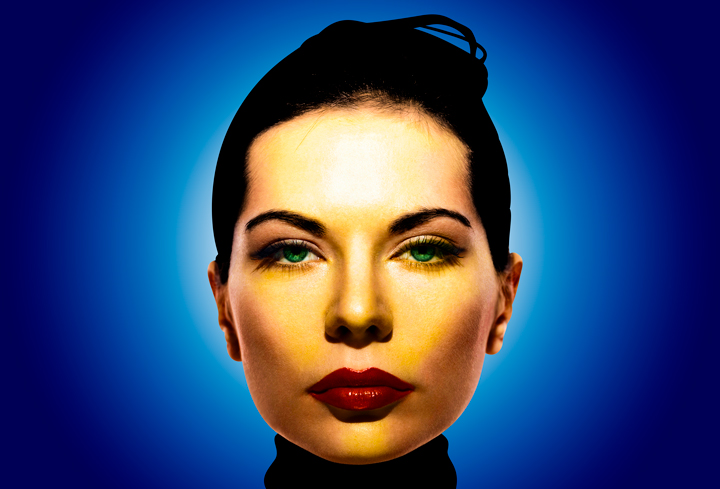 Then, he restores a bit of realistic skin tone with a sepia-ish fill layer: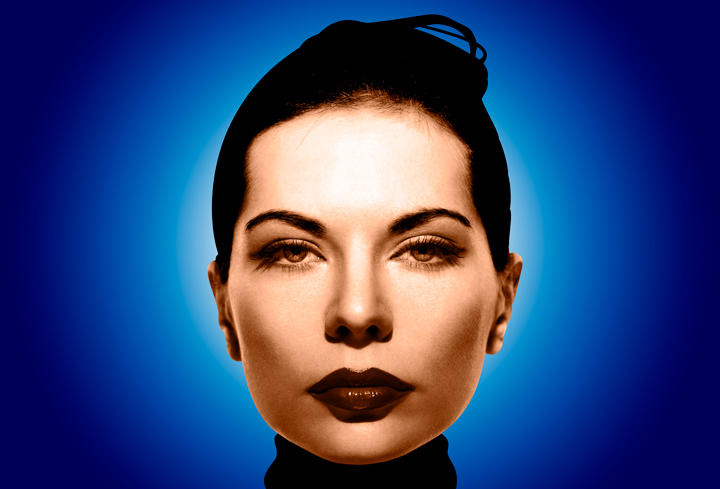 And finally, he reveals those eyes (and eventually the lips) by selecting and masking to reveal the previously applied intensity: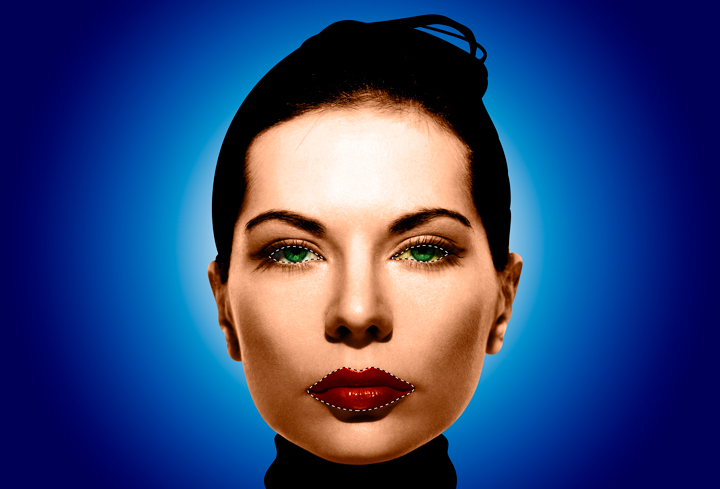 If you're a member of Lynda.com you can check out this week's exclusive movie in which Deke shows how he selected the lips.
Deke's Techniques, revealing the intensity underneath the everyday.