In this week's free Deke's Techniques, Deke takes two different approaches to colorizing our "triad of symmetry" portrait from last week.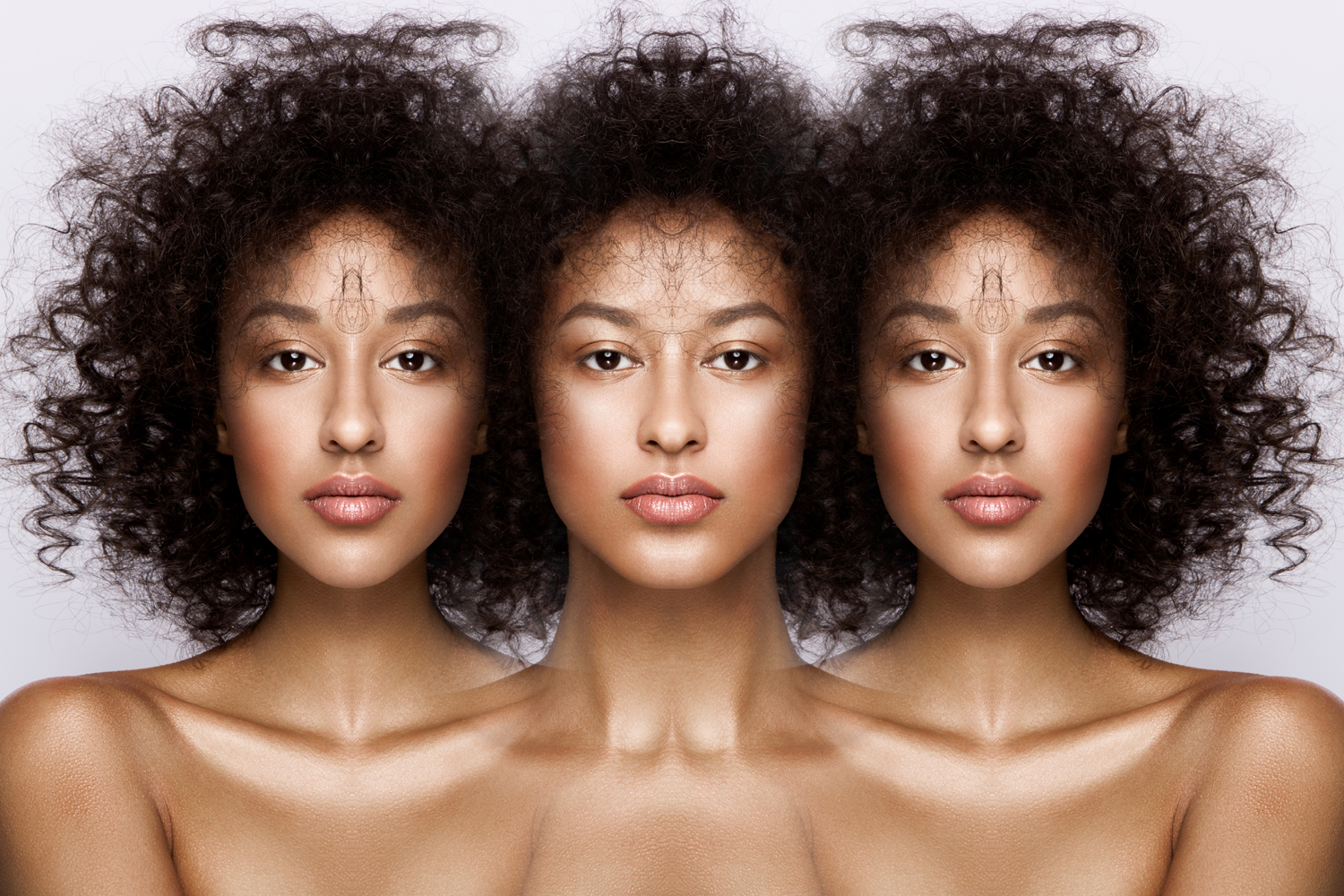 We begin by colorizing the two side portraits with a violet to yellow gradient layer set to the Hue blend mode.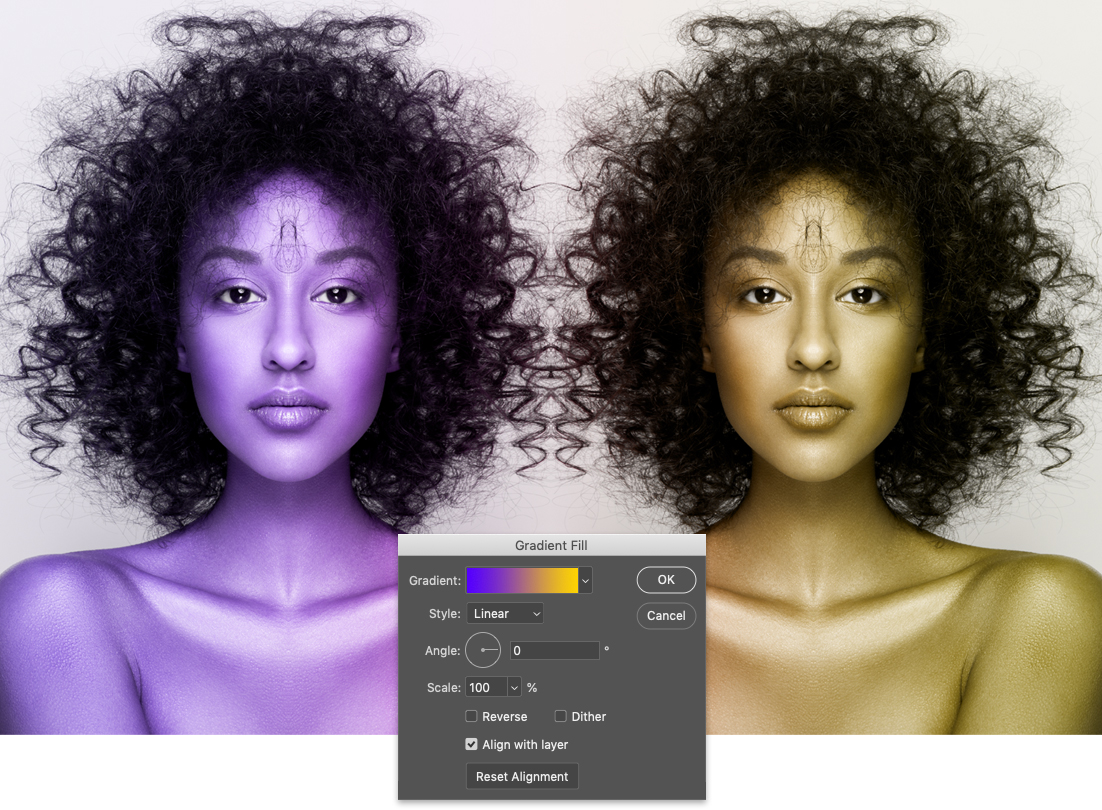 For our center portrait (the one made from the "stronger" half of the model's face last week) Deke uses a green Gradient Overlay effect, also set to the Hue blend mode.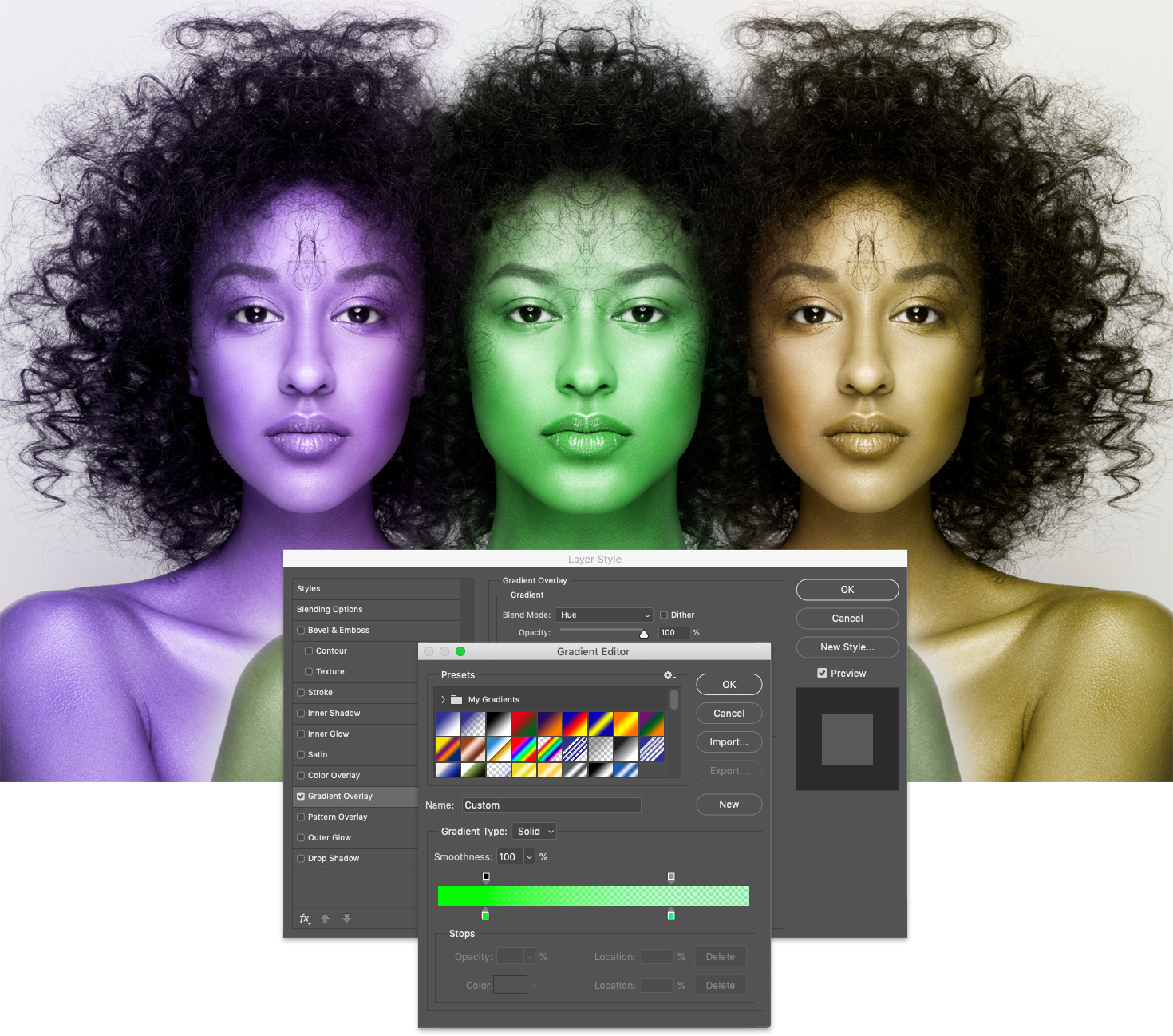 Next, a Vibrance/Staturation adjustment layer takes all the colors up a notch.
If you're a member of LinkedIn Learning, Deke has an exclusive movie this week in which he shows you two different ways to mask gradient effects, which he uses to bring back the original color of the models' lips as you see up top.
Deke's Techniques, celebrating the all shades of the world.