I started this seemingly dangerous thread on Facebook. These are all my photographs. (I am sometimes accused of not shooting my own pics. Which is sometimes true in situations of my own choosing. But these are all mine.) Here is my attempt to summarize my various posts in the context of a single article.
Very recently—on September 28 and 29 of 2018—my beautiful wife, Colleen, and I dove near Isla Guadalupe, 200+ miles SW of Ensenada, Mexico. We were members of a liveaboard party on the Nautilus Explorer. This was a cage-diving experience. The water was cold, so we dressed in onesies—pajamas, really—wrapped in dry suits. We inserted ourselves into aluminum cages (think Richard Dreyfus in Jaws) and breathed from air that was pumped down from the surface. The attraction—the reason for our concerted attention—was a community of great white sharks. As many as 270 individuals in all, of which we believe we may have witnessed 15.
Here's how the story unfolds, one post at a time:
Well, we did it. We got in the water with the big boys. The bigger of which are girls. More to follow.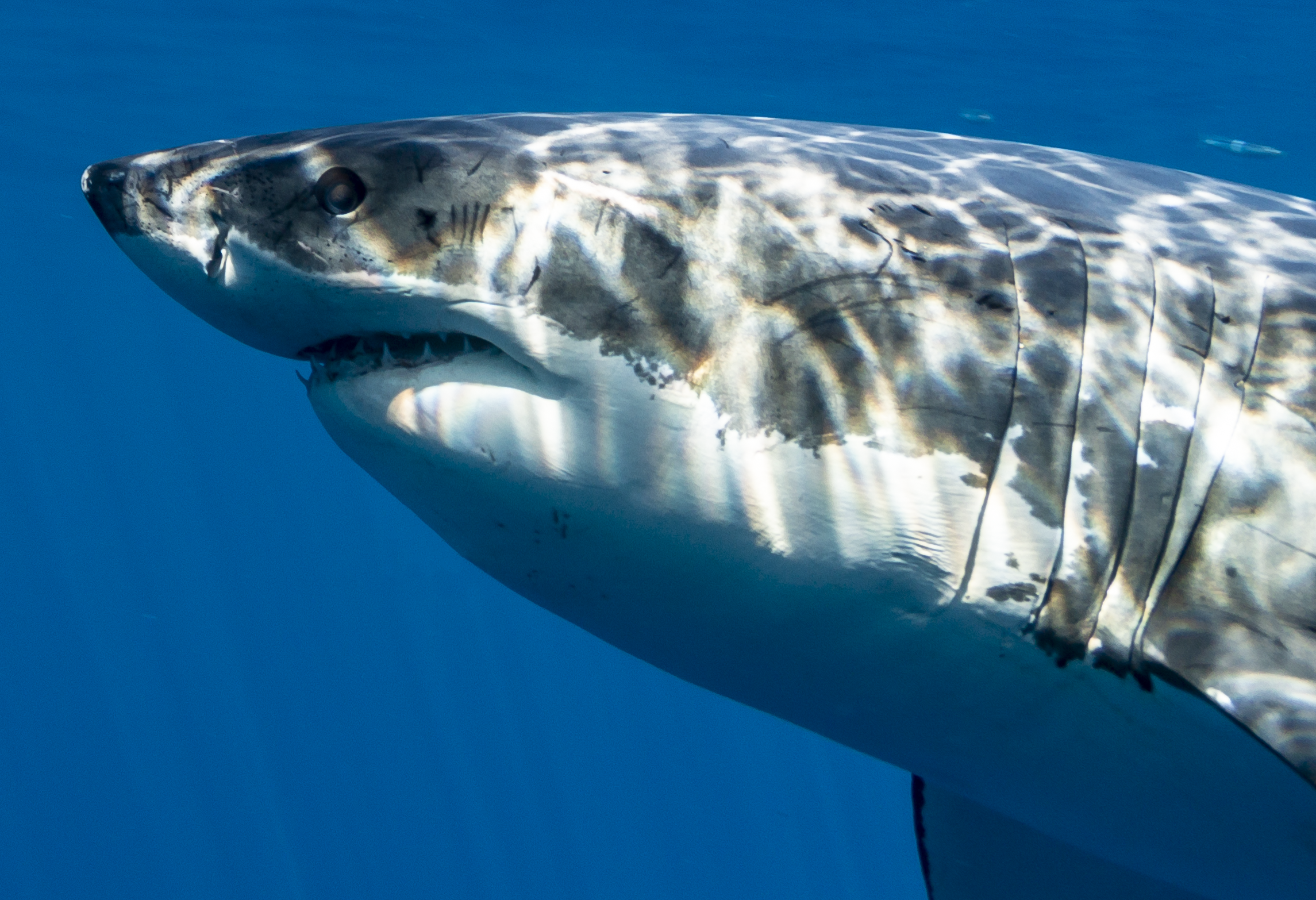 Colleen in a drysuit, locked in a cage. It's a human zoo for sharks.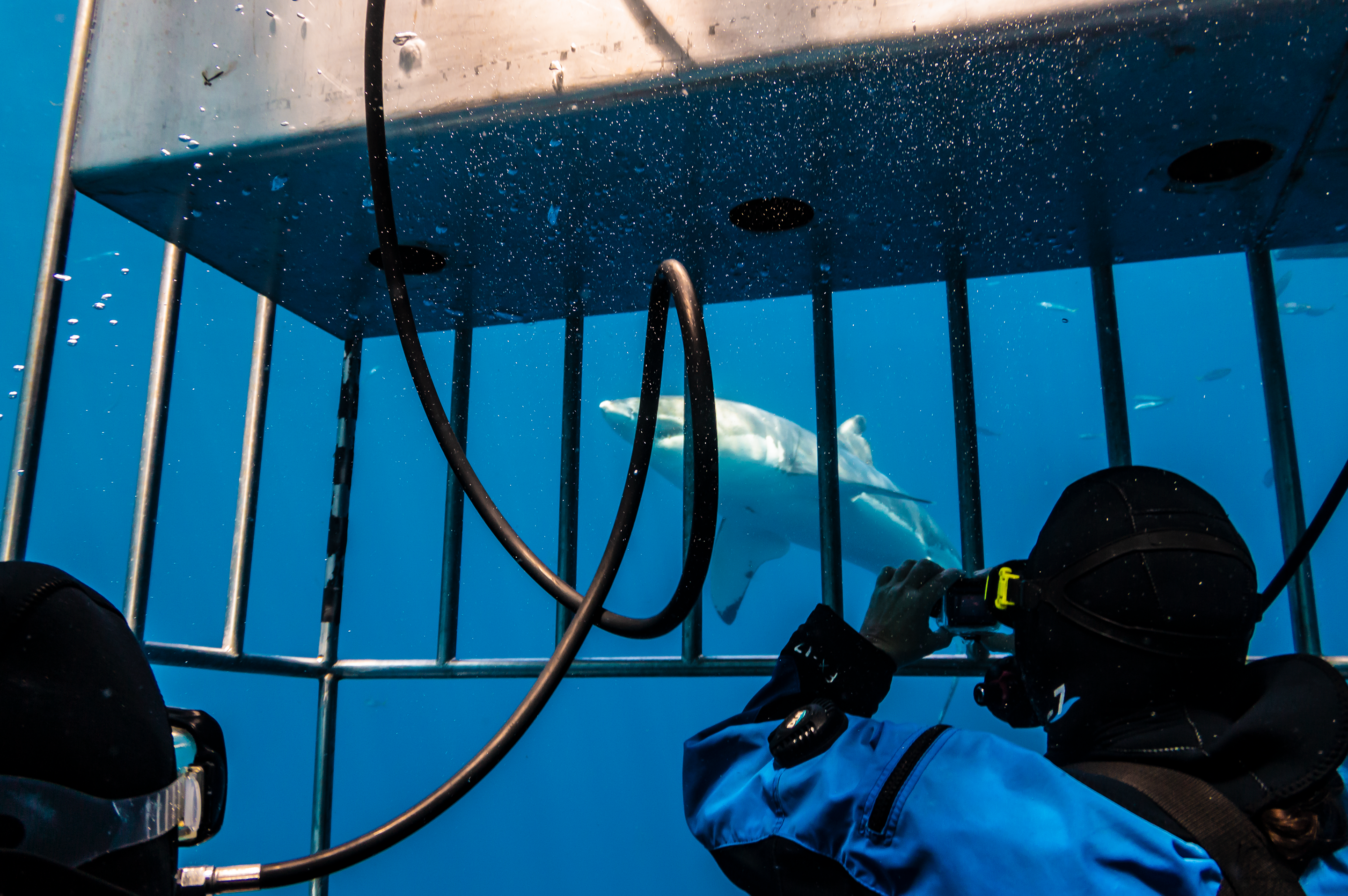 I like Mexico. I like Mexicans. I like sharks.
Another of >270 great white sharks in the waters near Isla Guadalupe, Mexico. Such a beauty.
If you look closely, that fish turns into the brim of a strange but wonderful sombrero.
Great white sharks spend more time being elegant than terrifying.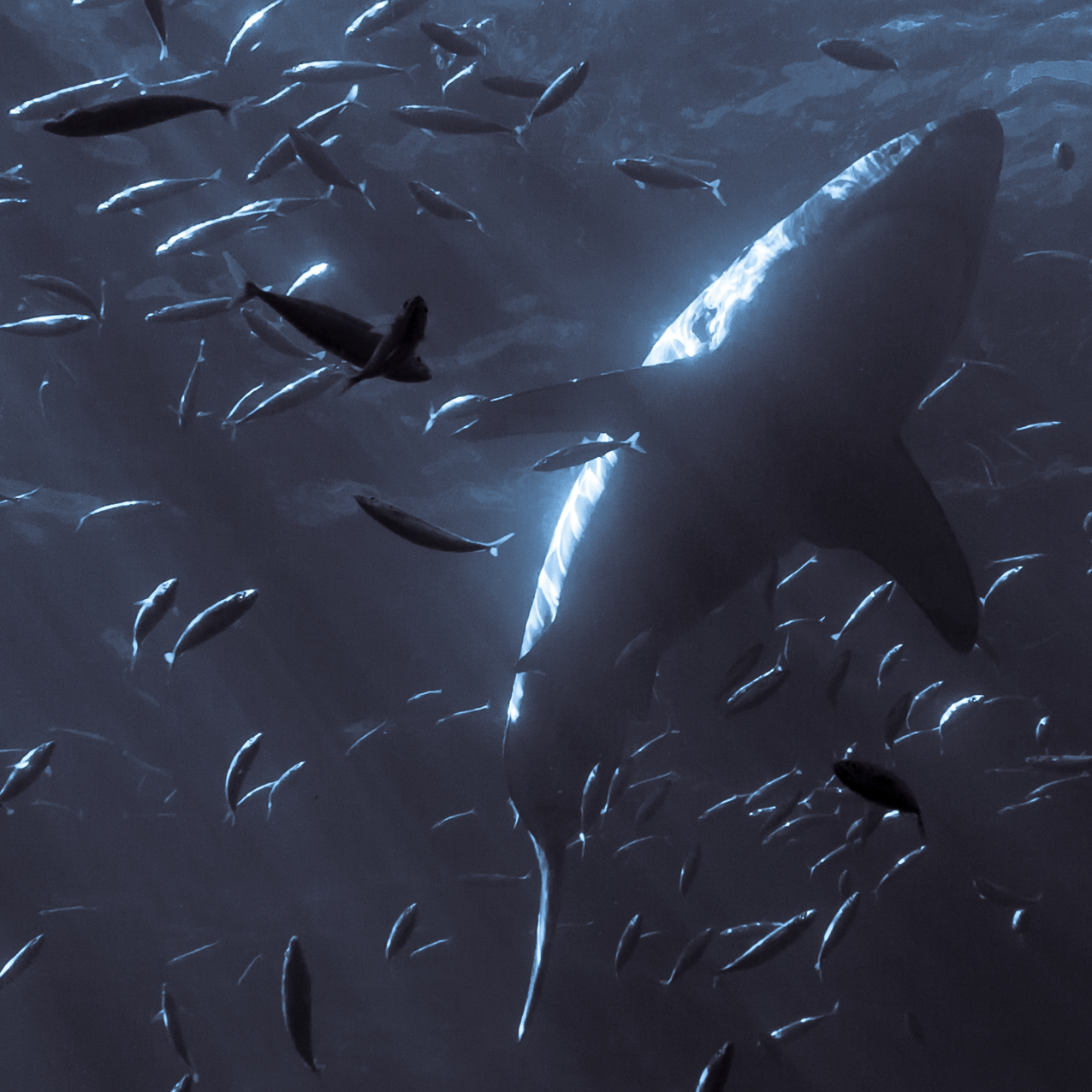 As you might imagine, I captured all my great whites as raw files. Here I dialed the Vibrance way down to –90% and bumped the Saturation up to 60%. See the 2nd shark? In all, we think we saw 15.
Isla Guadalupe is 250 miles SW of Ensenada, Mexico. In September, 2018, this was one of its residents.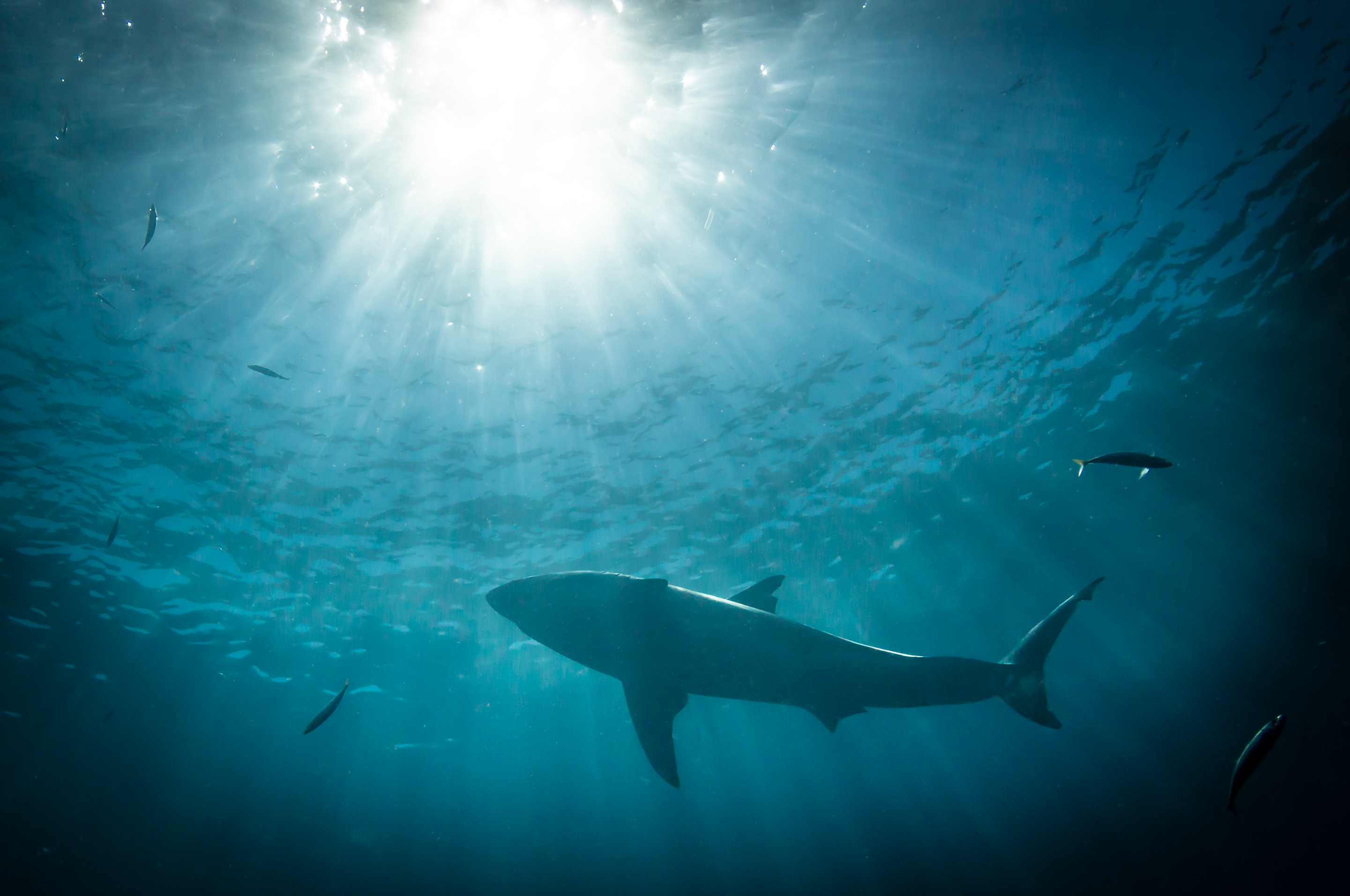 One of my favorites. No sharks, just a deep cage going down. The Nautilus Explorer (our boat) called it a submersible. We called it the Smurfible, or a Smurf cage.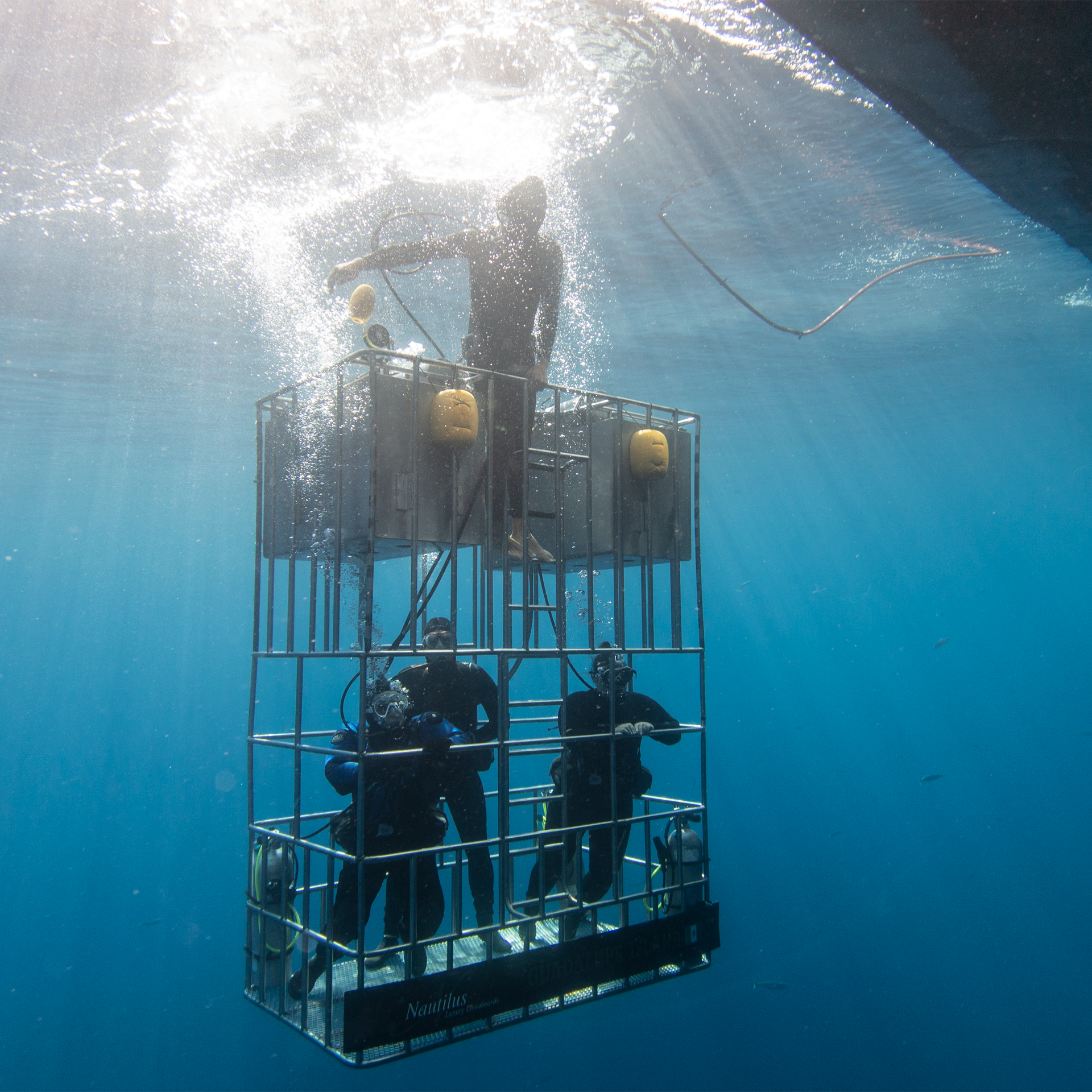 Rarely is there a moment of violence. And yet this teenage great white was passionate about his acquisition of some fresh tuna. Worked for us, worked for him. And who can blame the lad?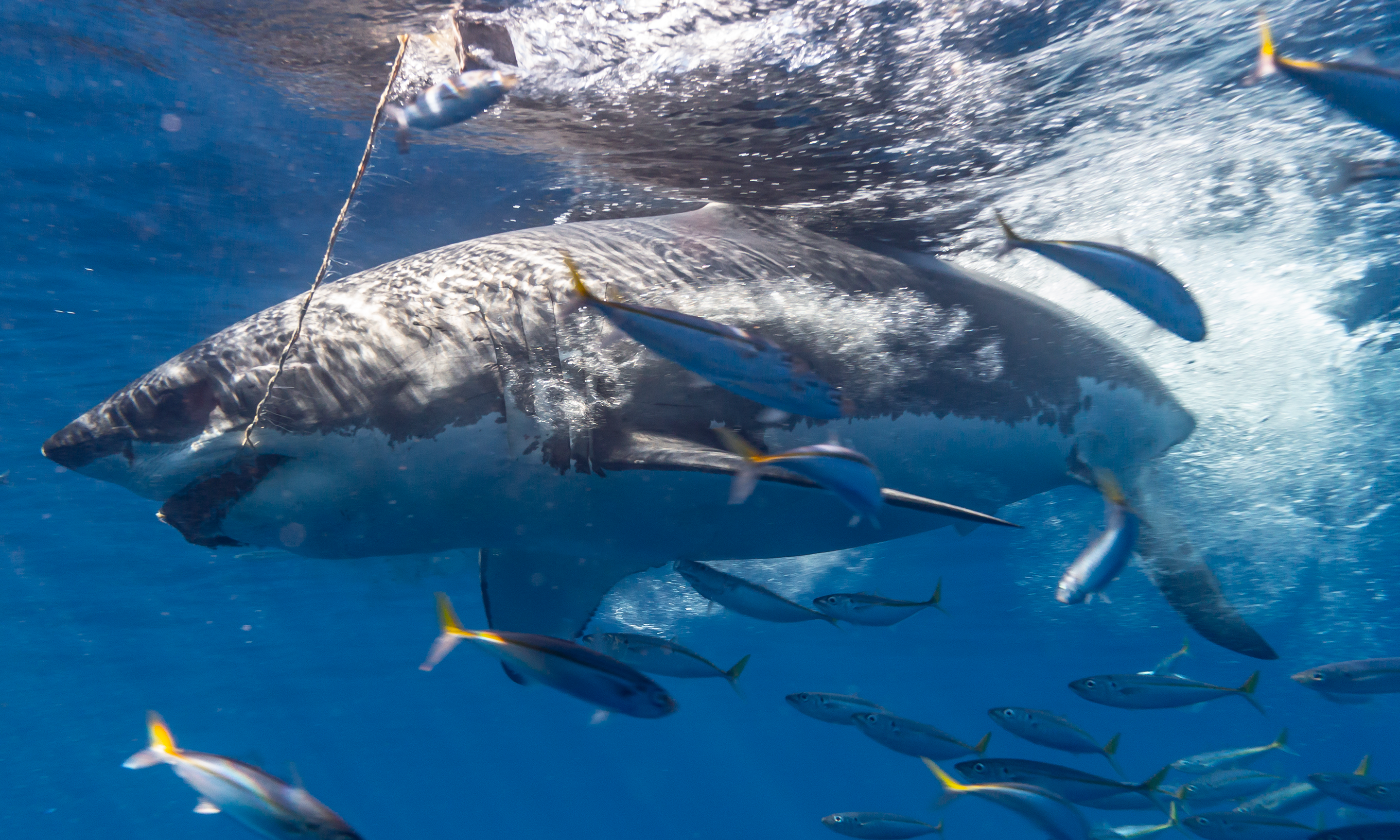 A few friends said this is the one I shoulda posted all along. So here it is.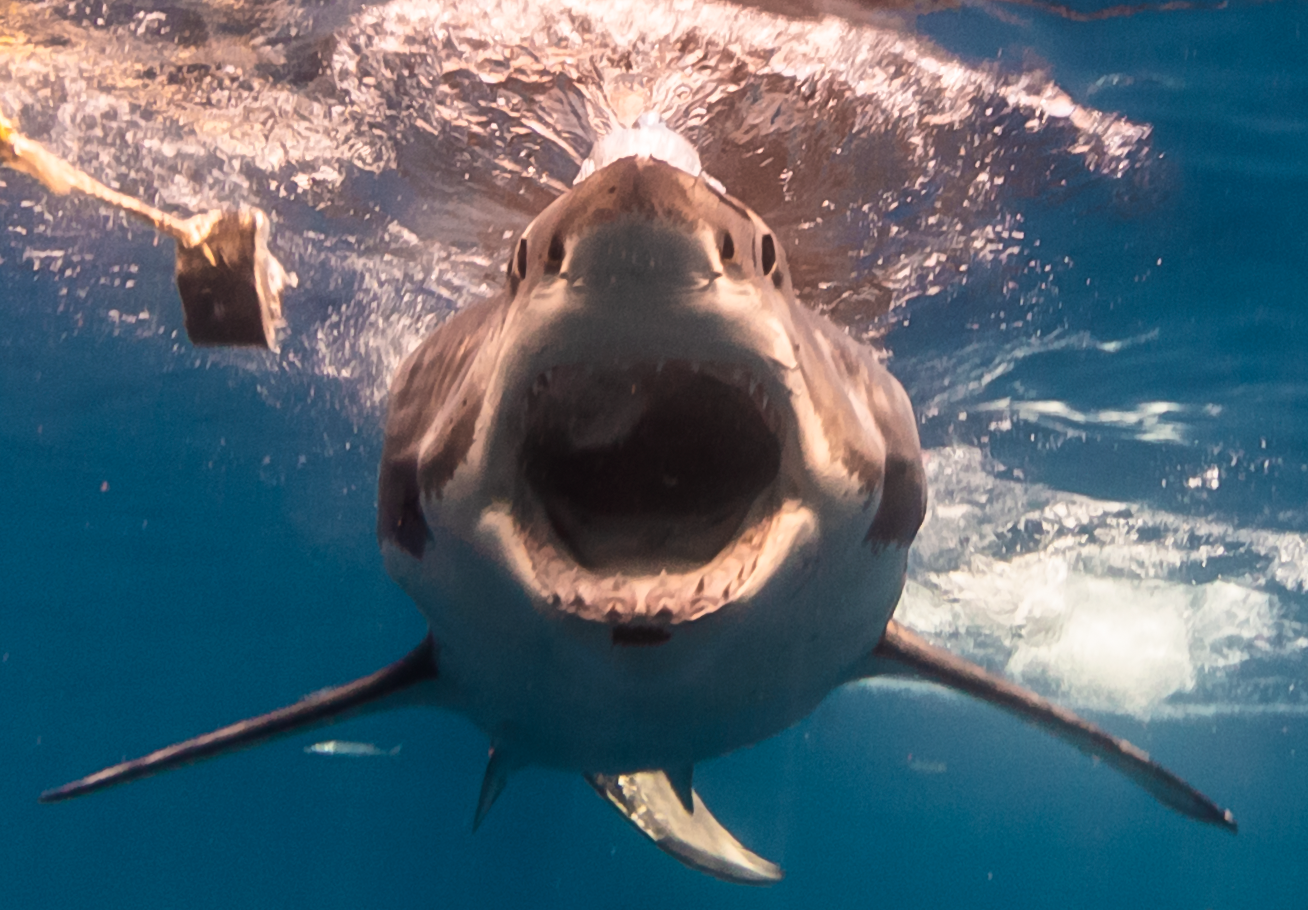 A happy shark is as a happy shark does.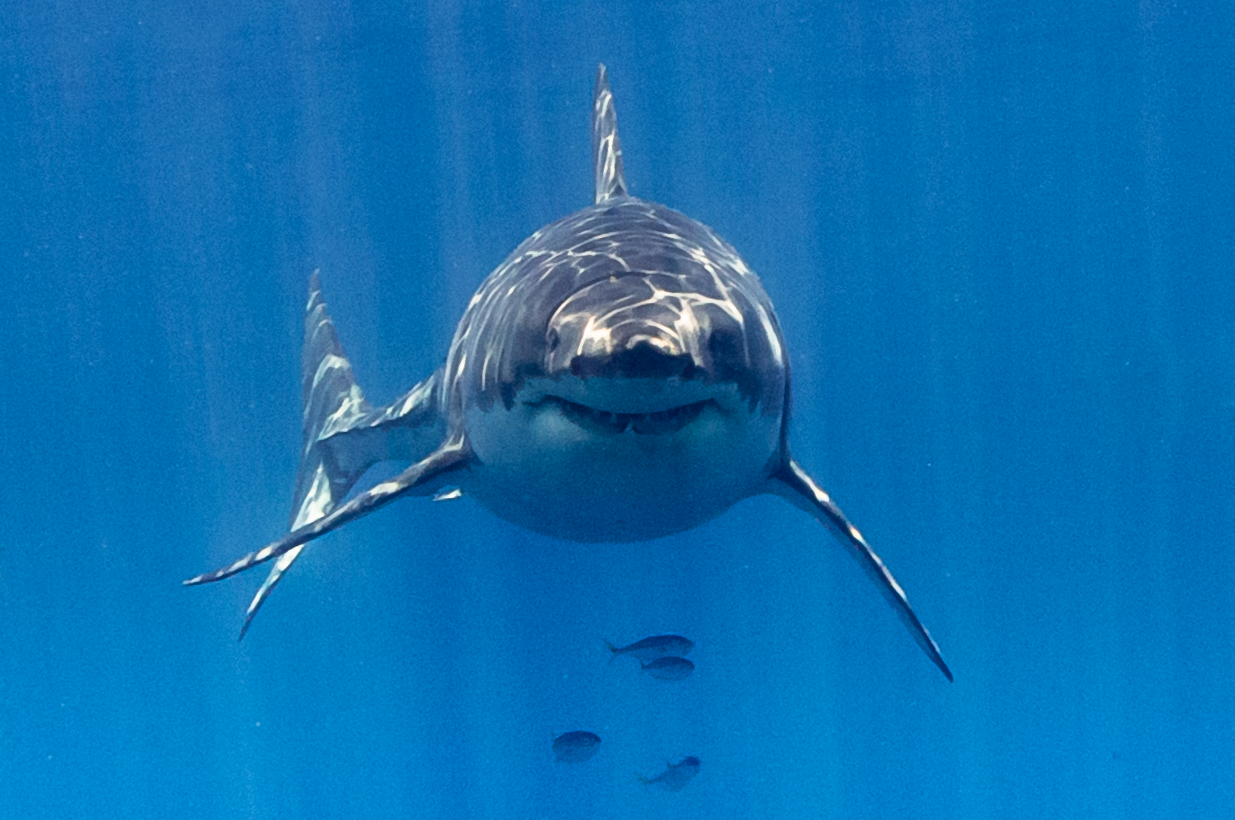 It is possible to see more than one.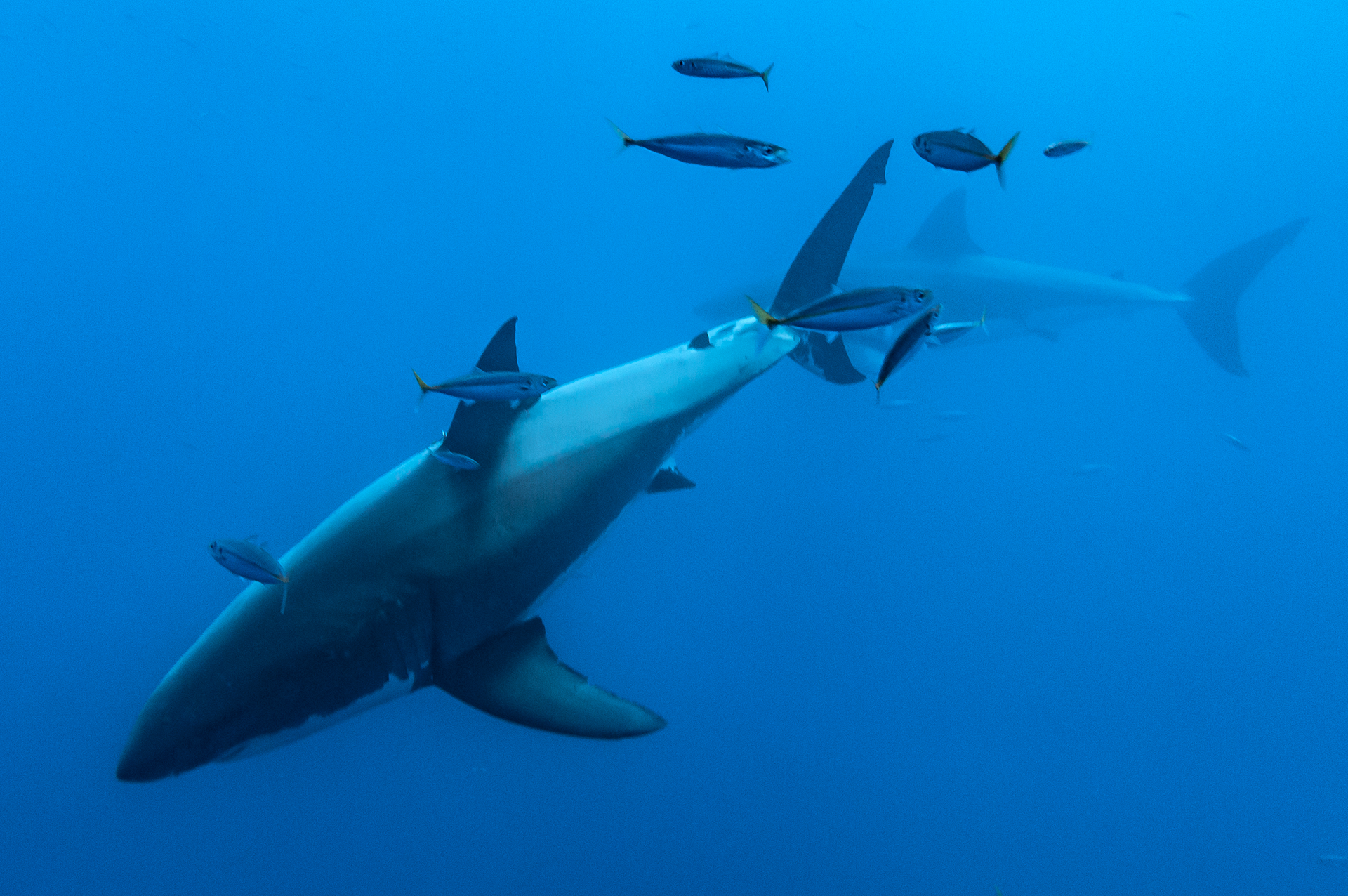 That's it. Thanks for reading my thing. —Deke