In this week's free Deke's Techniques episode, Deke creates a Chuck Close-style effect for Photoshop portraits, paying homage to the legendary portrait artist's abstract large-scale photo-realistic grid-structured works of art.
He begins with this portrait (from our friends at Dreamstime.com), adding Vibrance and Clarity adjustments to help prepare it for what he has in store: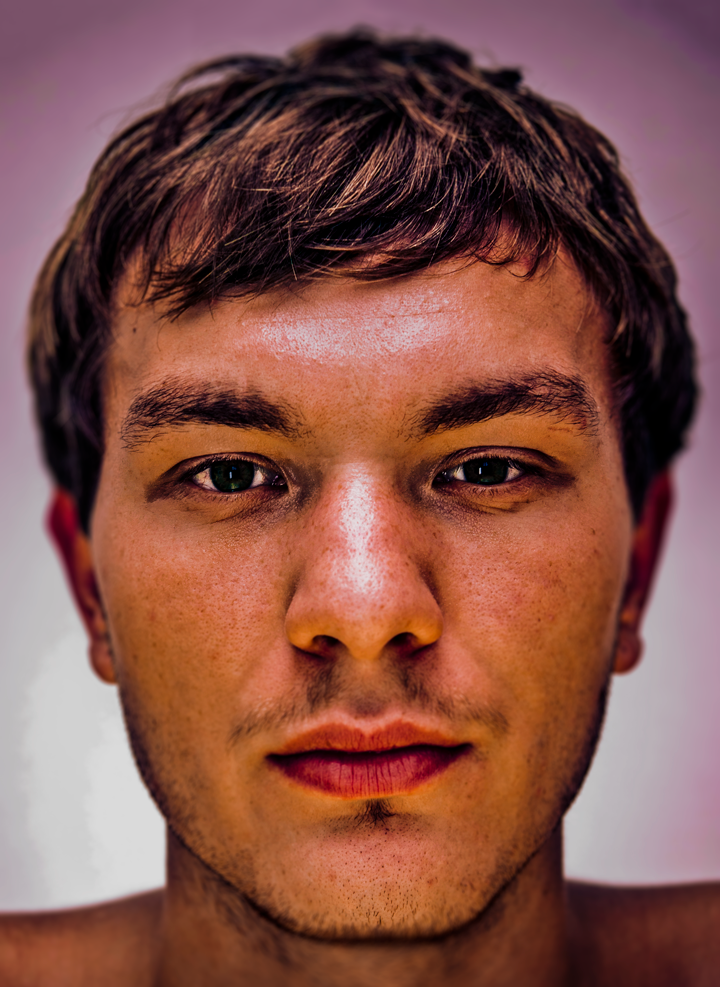 Then he creates a textured pattern of paint splotches, based on this 5 x 5 grid of dekeDrawn blobs: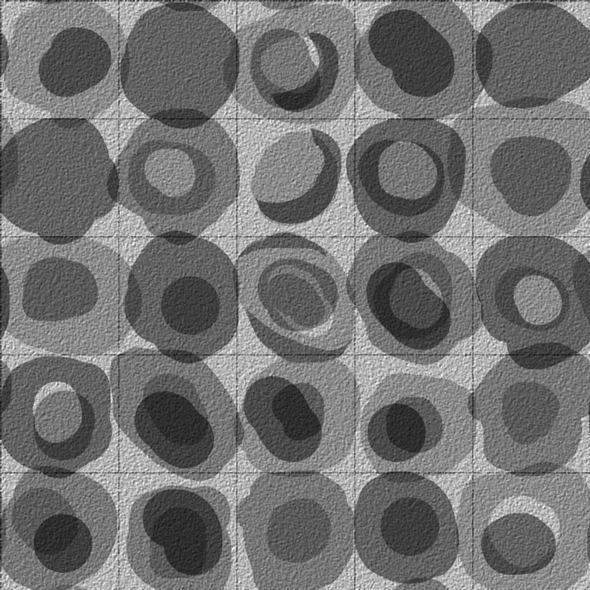 Finally, using a combination of blend modes, Levels adjustments, and shadow/highlight based layer masks in Photoshop, he arrives at this effect: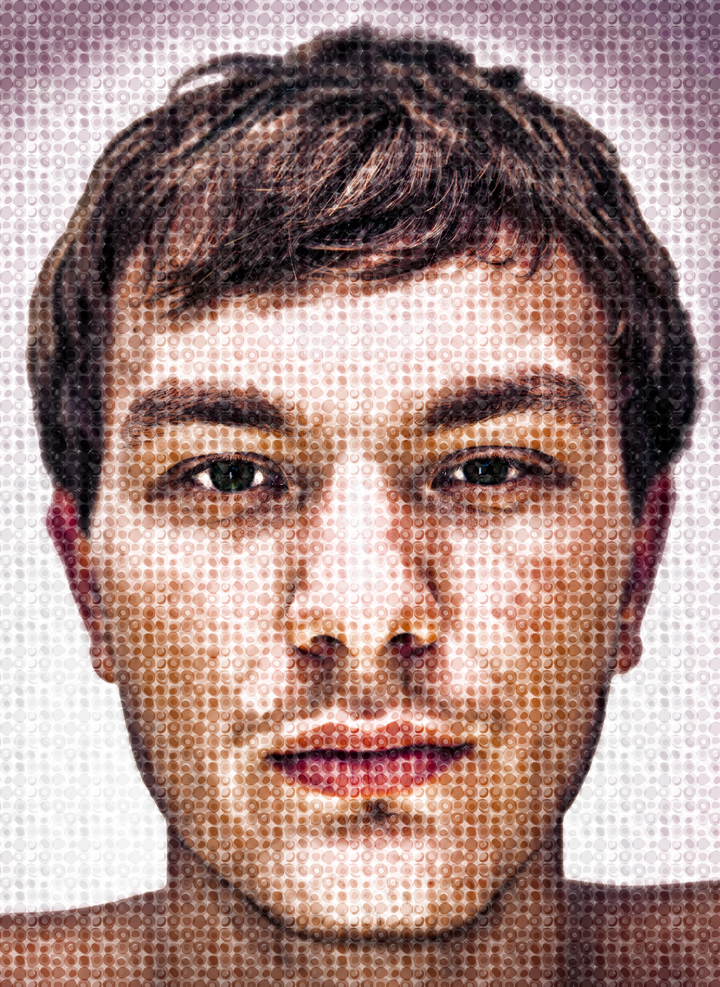 If you're a member of Lynda.com, Deke's got an exclusive movie this week in which he shows you how he created the paint splotches that he used to make the pattern.
Deke's Techniques, getting you closer to Photoshop mastery.