It's that time of year again, denizens of the Deke, as Deke begins his Halloween project for 2020. Mysteriously, this project may, in fact, be older than many of the classic deke Halloween projects from the last decade of Deke's Techniques (of which you can see a fun retrospective in the beginning of this week's free episode.
But it was an eerie yet easily recreate-able effect worth waiting for, especially if you're interested (as you should be) in fully taking advantage of the power of the Appearance panel and dynamic effects inside Adobe Illustrator.
The project begins simply enough with this actual cat eye from an actual cat that Deke downloaded from our friends at Dreamstime (from whom you can get a deal as a friend of Deke by clicking here).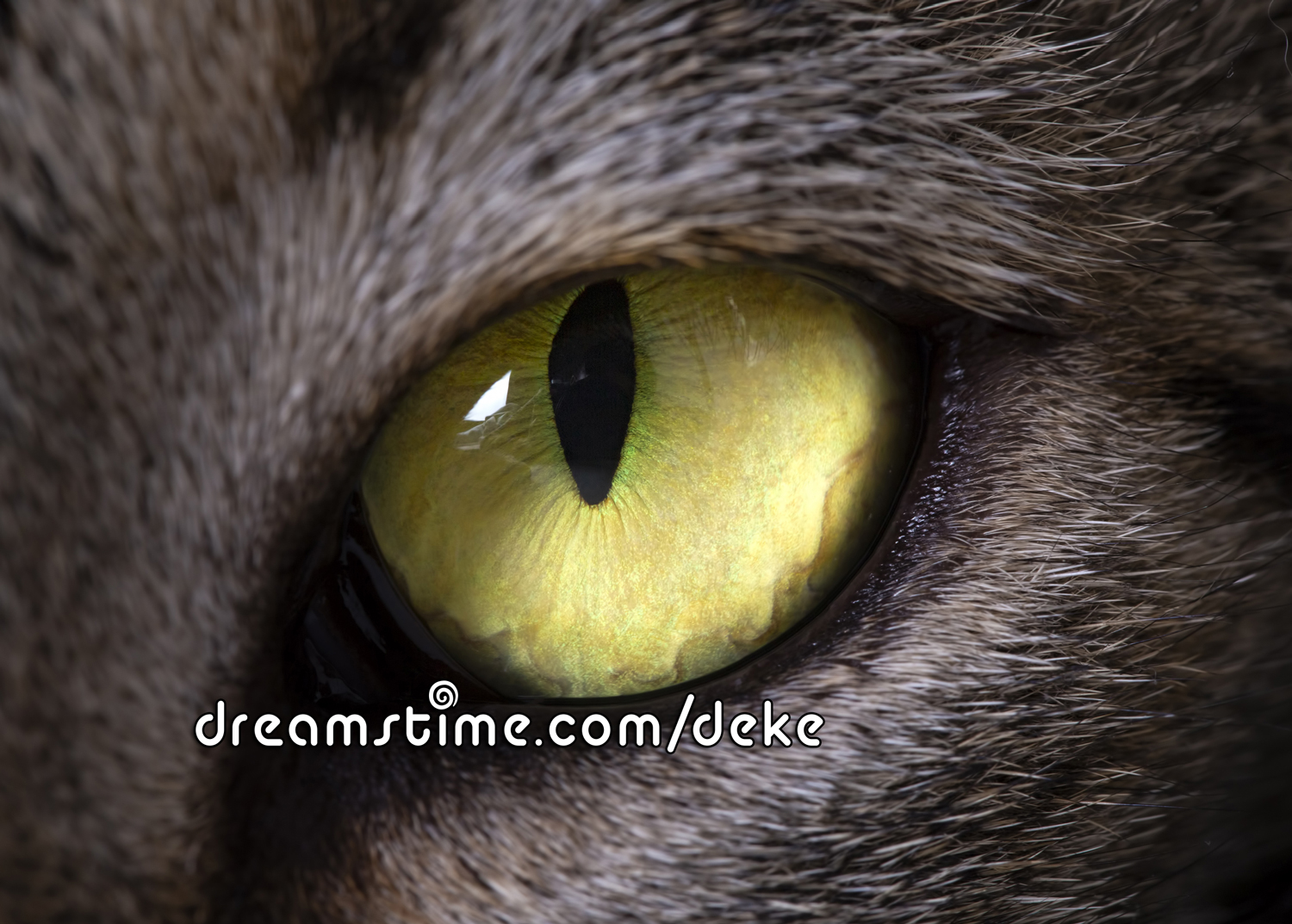 Deke determines the shape of the eye by using the photograph as a tracing template, and finding the intersecting point of some easily drawn primitive ellipses. (You can see how he did this step-by-step in the LinkedIn Learning member-exclusive Episode 937.)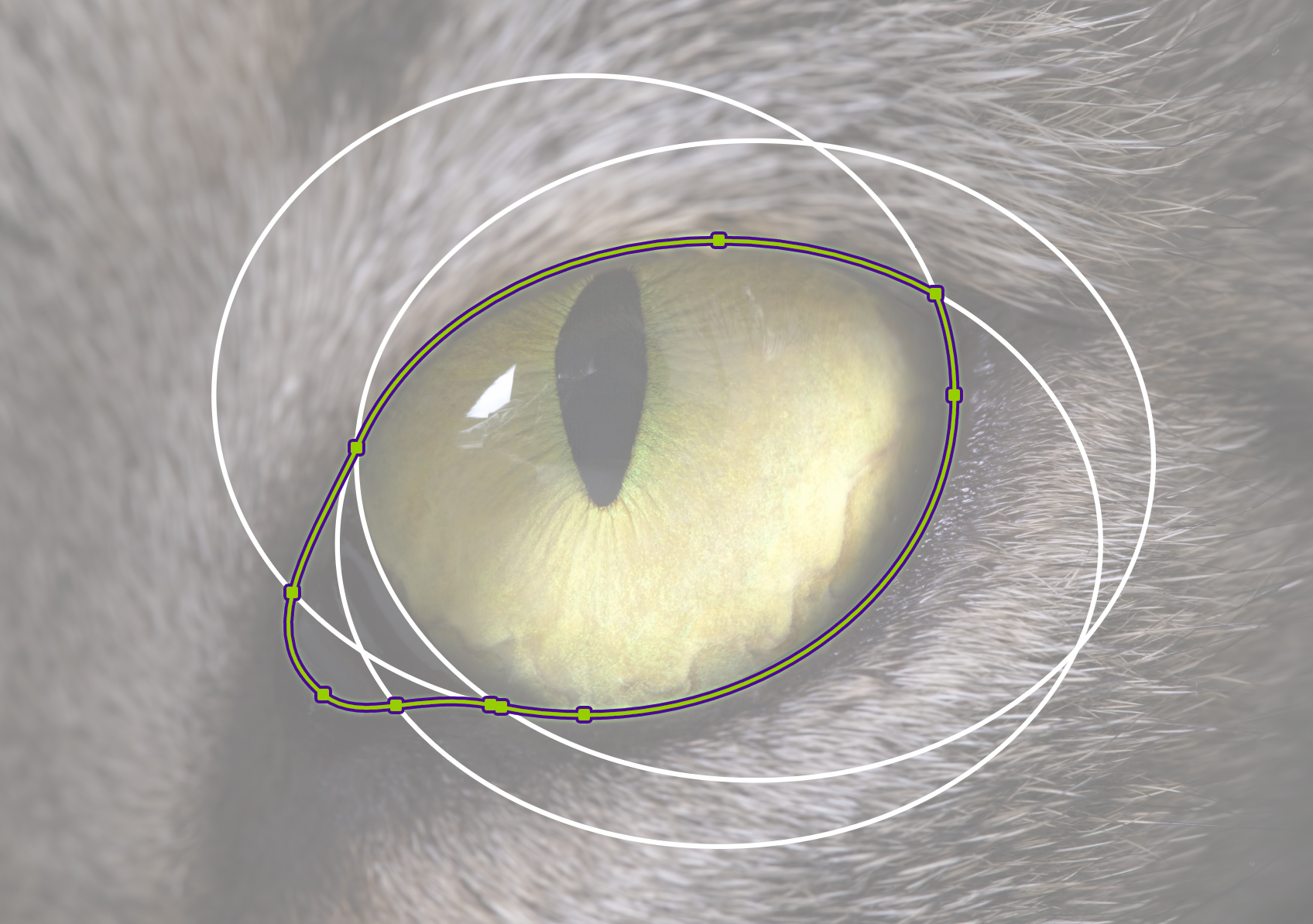 Then, he fills the eye shaped path outline with black.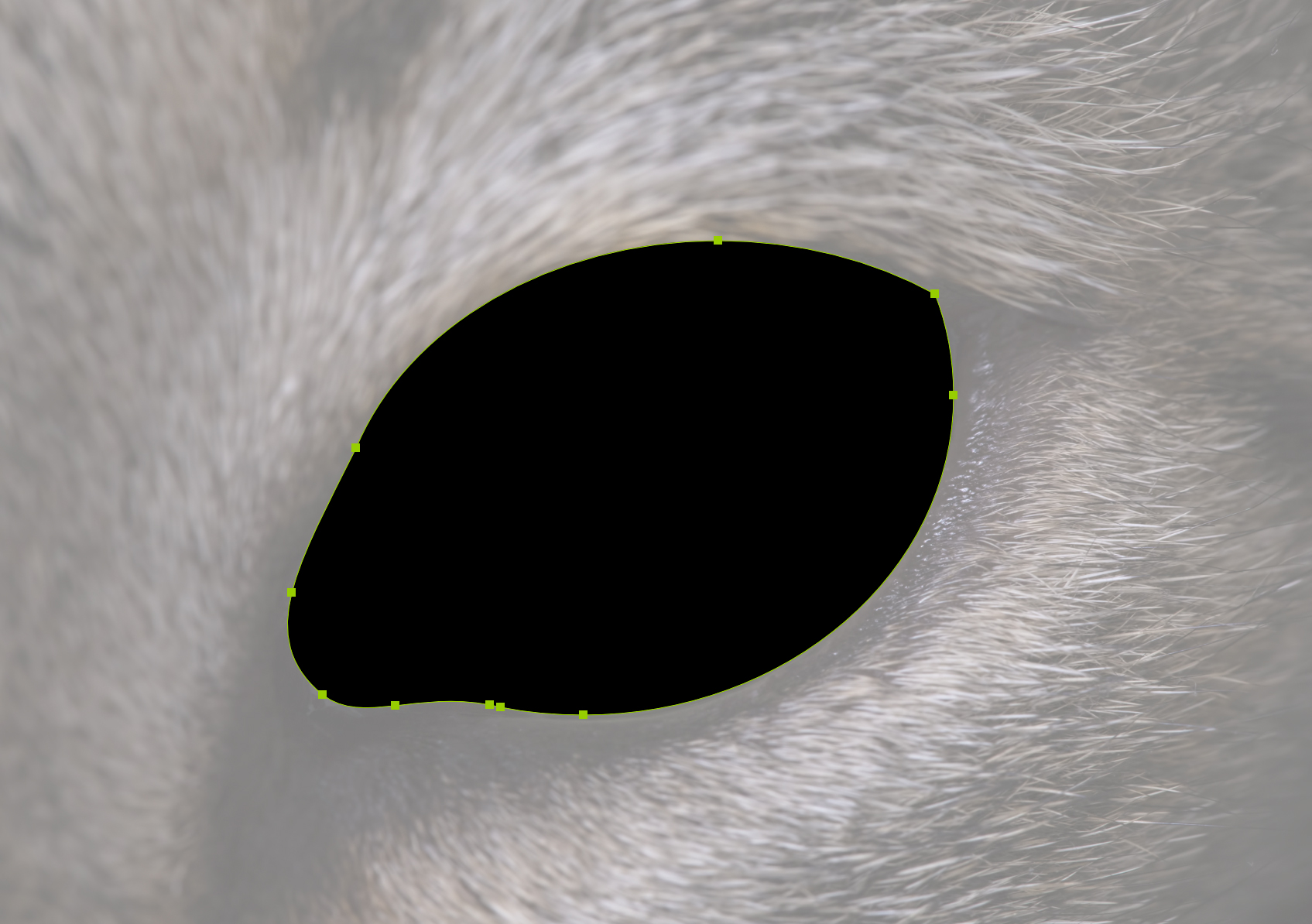 Next, taking advantage of the Appearance panel, he creates a pale yellow circular shape within.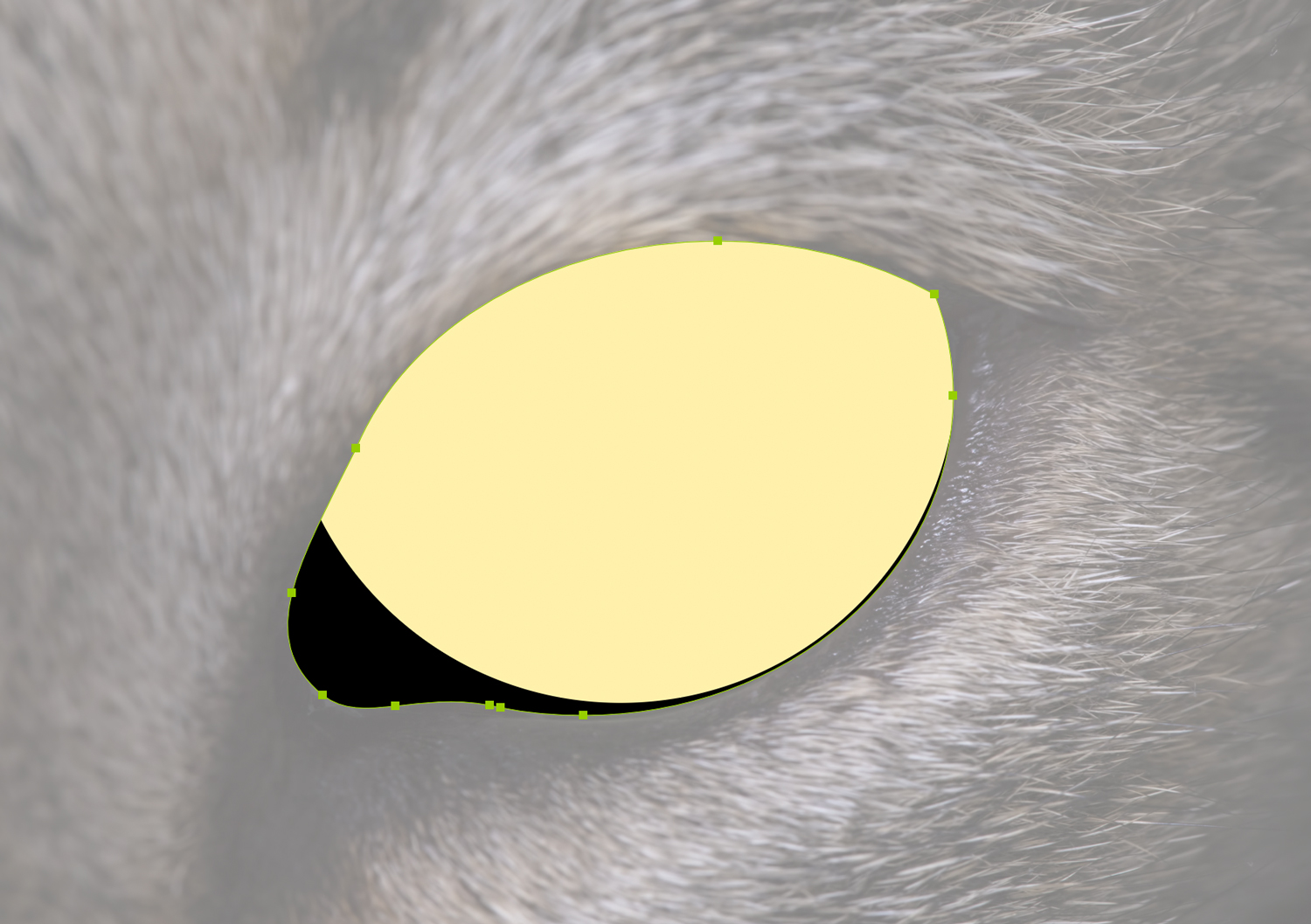 And then adds the first of dynamic two outer glows, a dark green one.
And then a black one, to give the iris a gradient effect.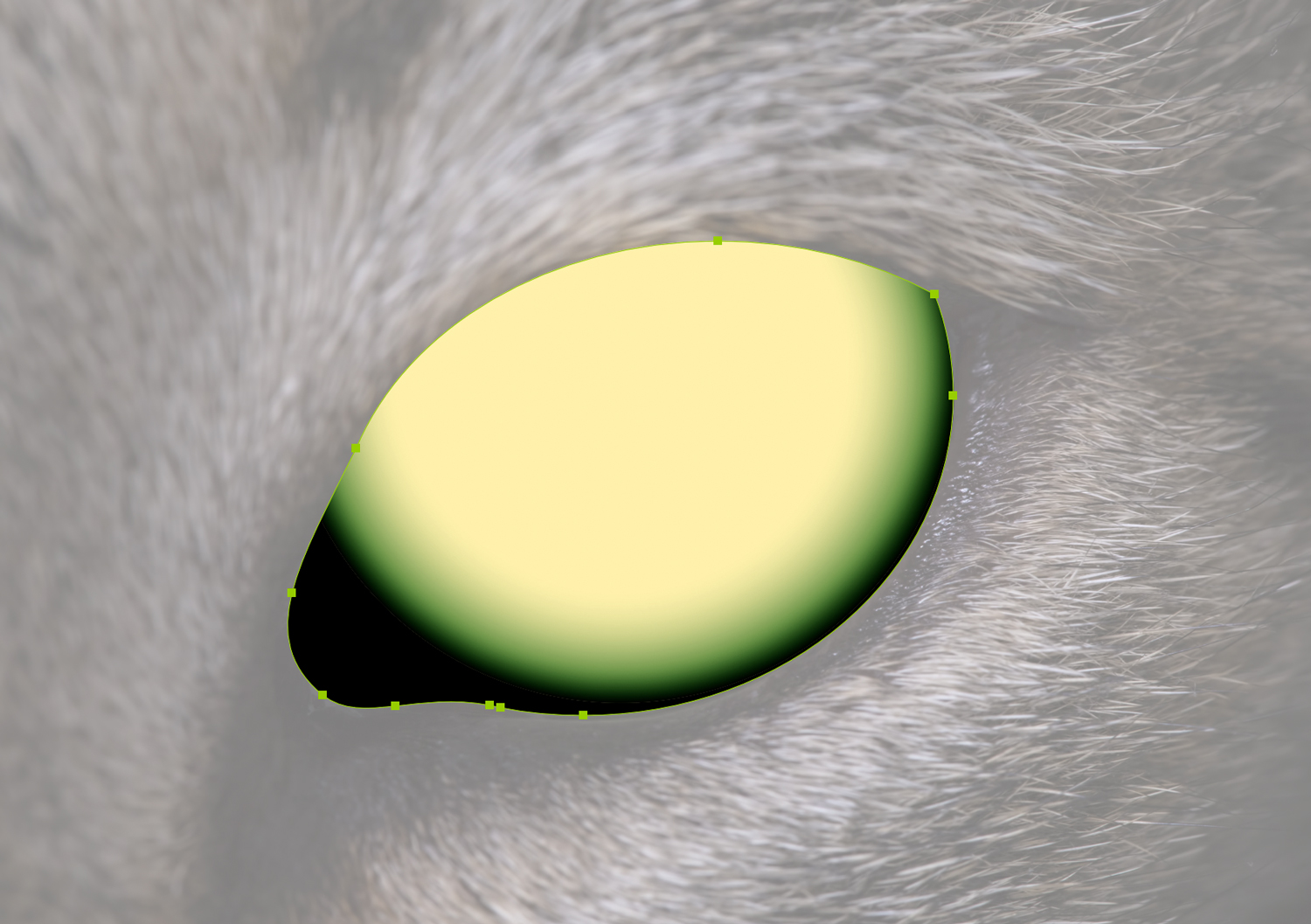 The pupil begins as just another transformed ellipse in the Appearance panel, where you can narrow it and move it around as well.

And finally ("finally" in quote fingers, because it's dekeHalloween after all) Deke adds some effects, a blur and another glow, to the pupil. (You can see all the cumulated and completely changeable effects here in the Appearance panel.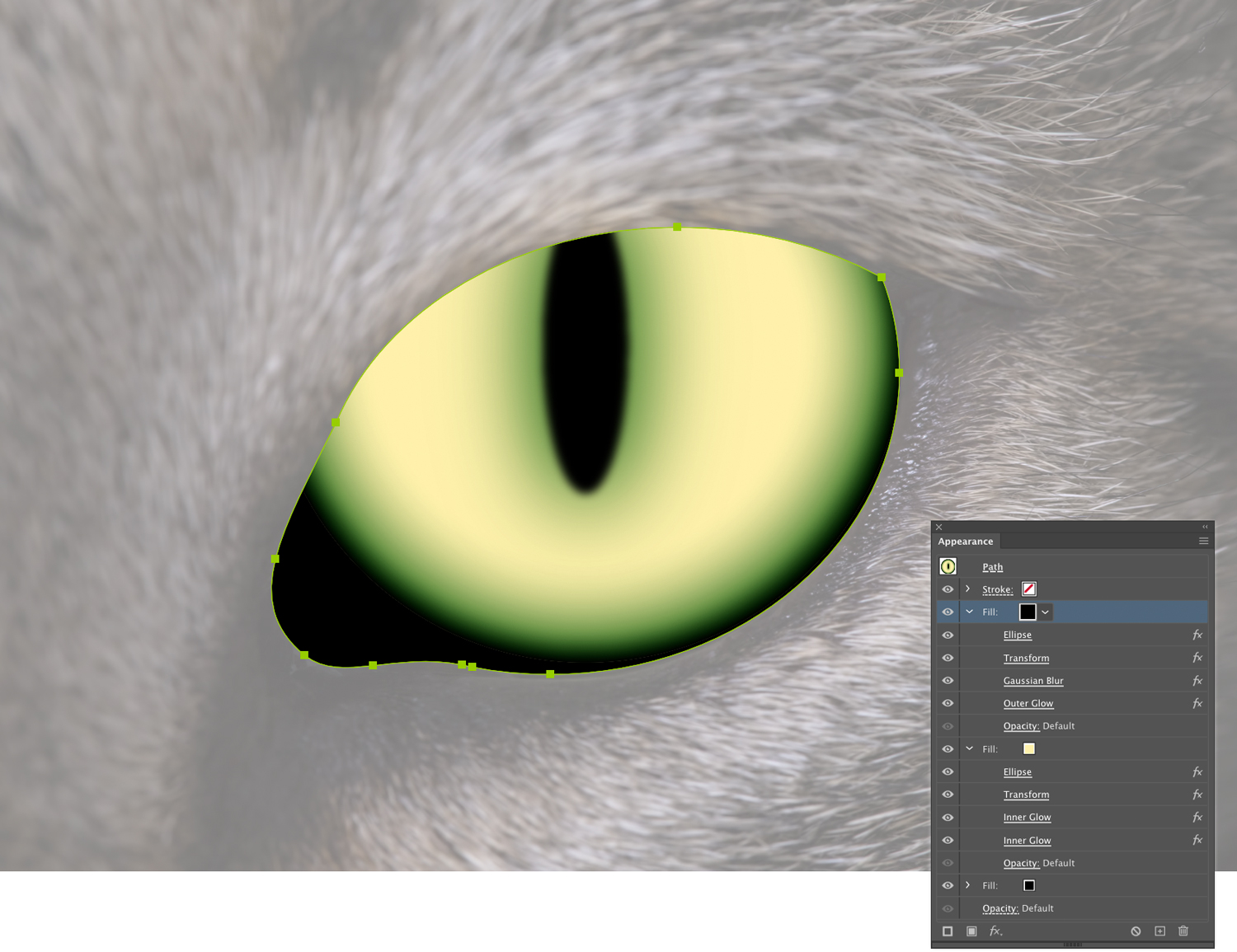 Of course, around here, Halloween is contractually obligated to last several episodes, so in the first of the two exclusive movies this week, Episode 936, Deke shows you how he used gradient fills and the Roughen effect to give further dimension to the kitty's iris area.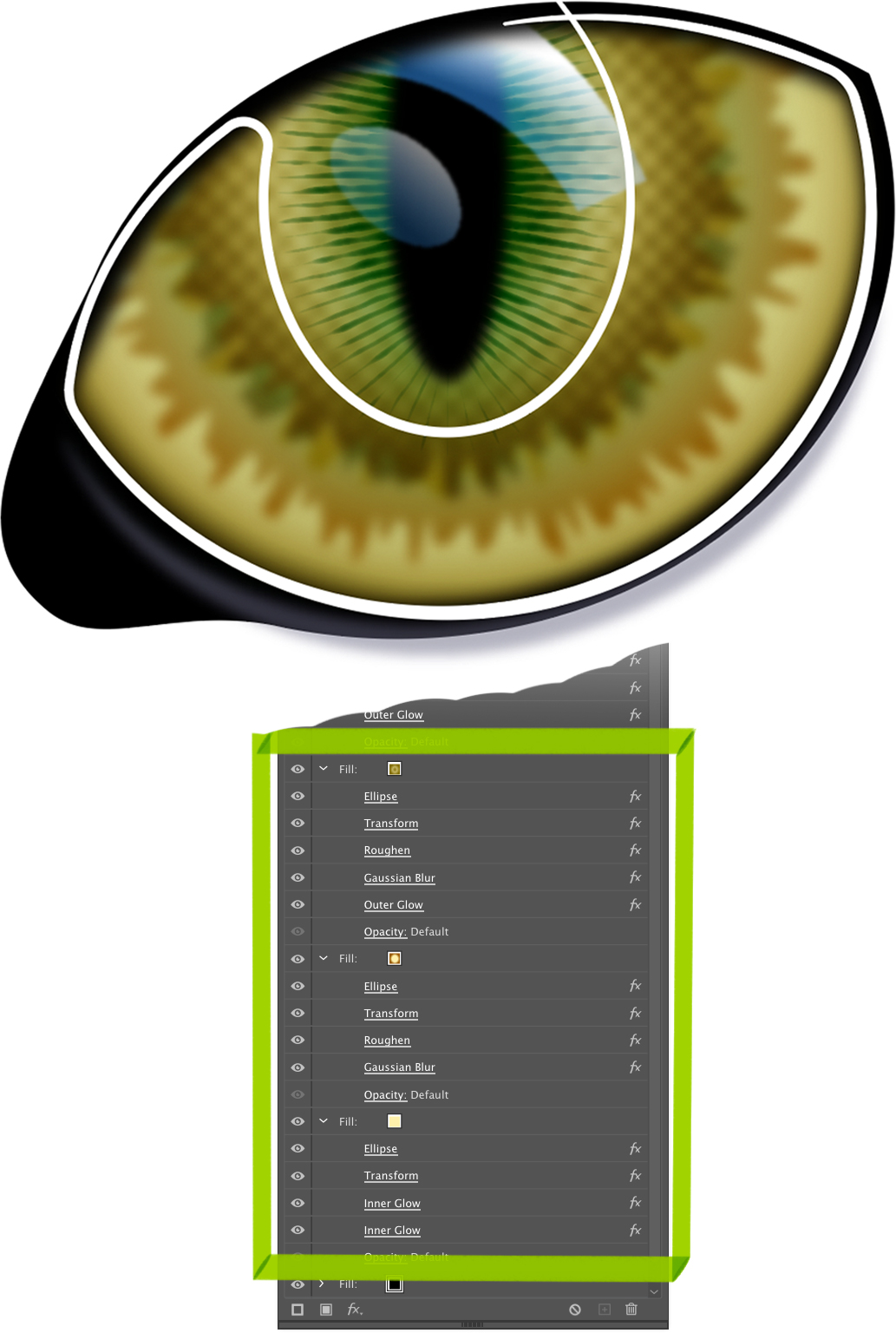 Next week, we start to wonder if this is even a kitty at all….
Deeeek's Techneeeeeeekes, where I've been making that multiple e joke for almost a decade!