"And so notice that I'm looking at the contents of the basic panel, and I've set the author to my name…"
—says Deke, appending his own name to his wife's photograph
This week's Deke's Techniques intro comes to you from Deke's very own home office, (formerly known as Max's room). The presence of Maximilian lives on though in the multicolored water-cooled computer he built for Dad before leaving for college.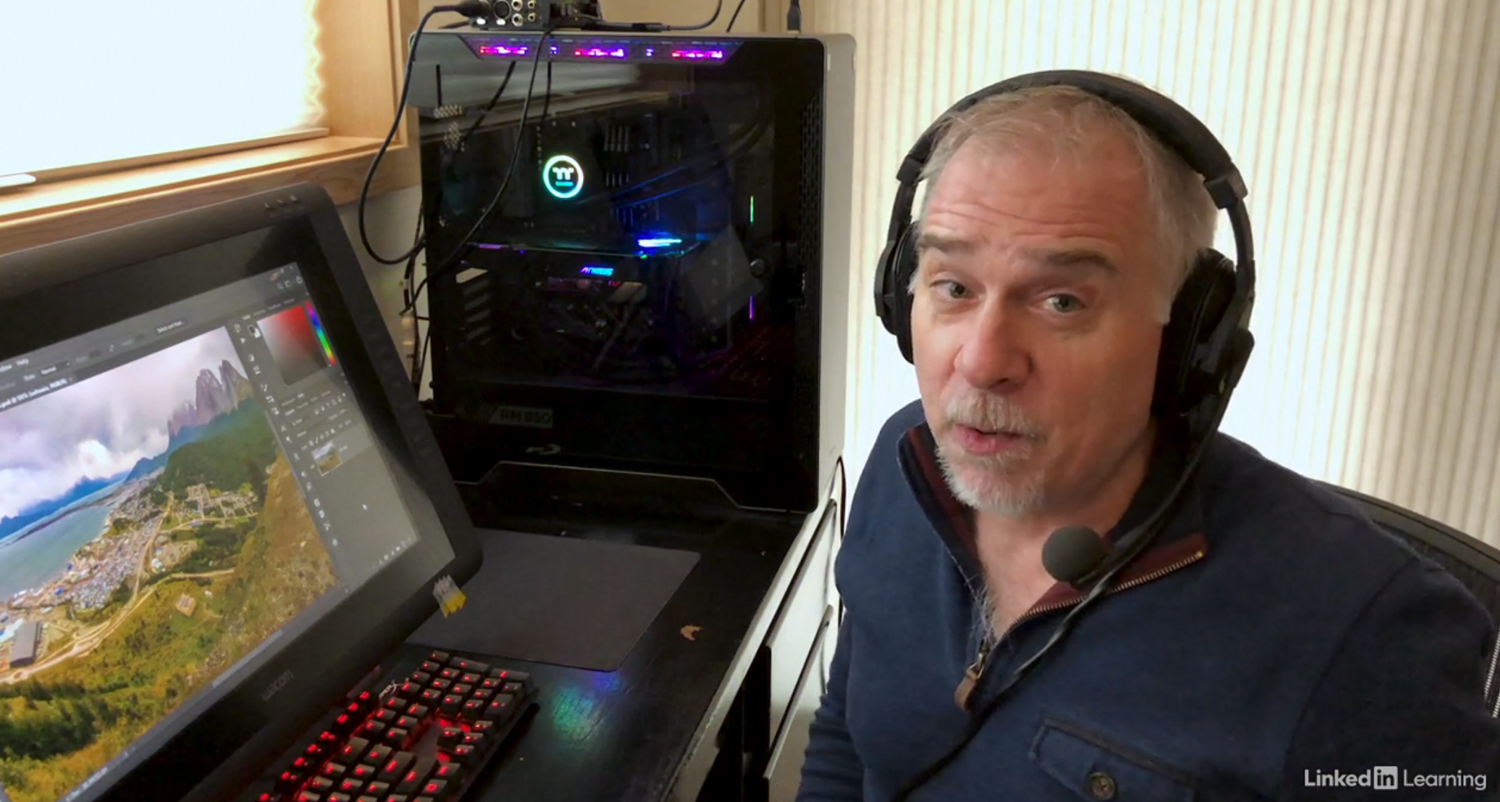 In this week's free episode, Deke shows you how to create a metadata template in Adobe Bridge using a text file. Doing it yourself allows you to get rid of a bunch of overhead and some incorrect date information that can erroneously get swept up when you use other methods. Once set, you can append the correct information to any file you created in Photoshop, Illustrator, or InDesign.
Of course, it allows you to append your name (even if the file isn't yours and you were complaining when your wife took the expensive camera on the dive boat so that she could shoot the harbor seals on the way back in…), add copyright info, and even your website.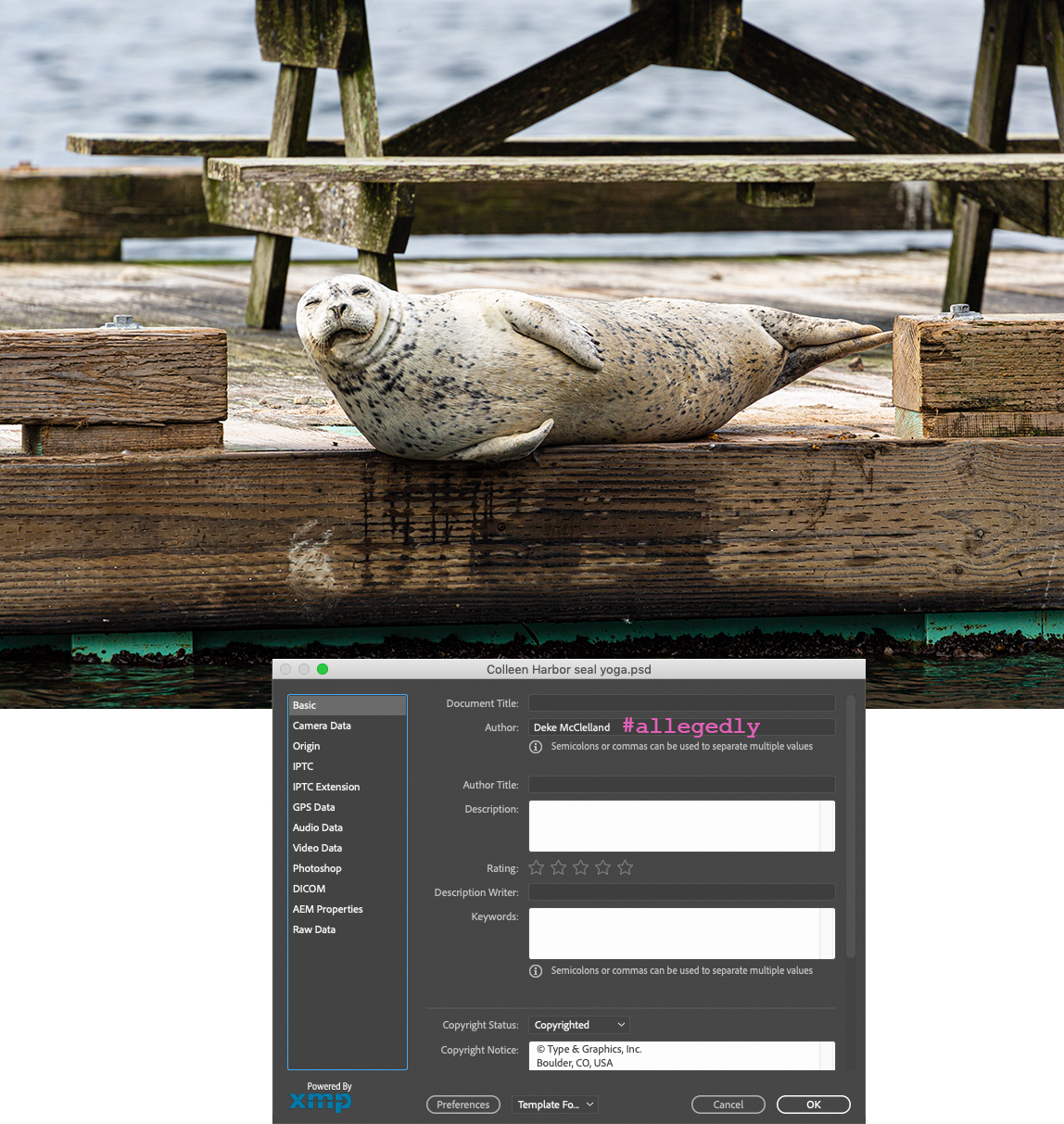 And if you're a member of LinkedIn Learning, Deke's got a follow up movies in which he shows you how to streamline a metadata template to use for multiple works.
Deke's Techniques, helping you properly identify your work!