Hey, fellow travelers in dekeLand, in this week's free Deke's Techniques episode, Deke shows you how to use Photoshop 2021's new mostly dynamic tool for arrowheads when you're using the new improved now not-ust-a-skinny-rectangle line tool (which he covered back in Episode 949, if you're curious).
Because we're all sick with Wanderlust (having recovered, at least in our tiny household, from the sickness of COVID 19), this week's technique starts with this awesome VW van courtesy of our friends at Dreamstime.com (where you can get dekeDeals).

Deke then adds a bit of text, suitable for living in a van down by the ocean. (I would totally do that right now if there were an ocean within 1000 miles of my landlocked location.)

And eventually adds this arrowhead flourish to the end of the text (to help you know which way the flow is going), courtesy of the Arrowhead properties.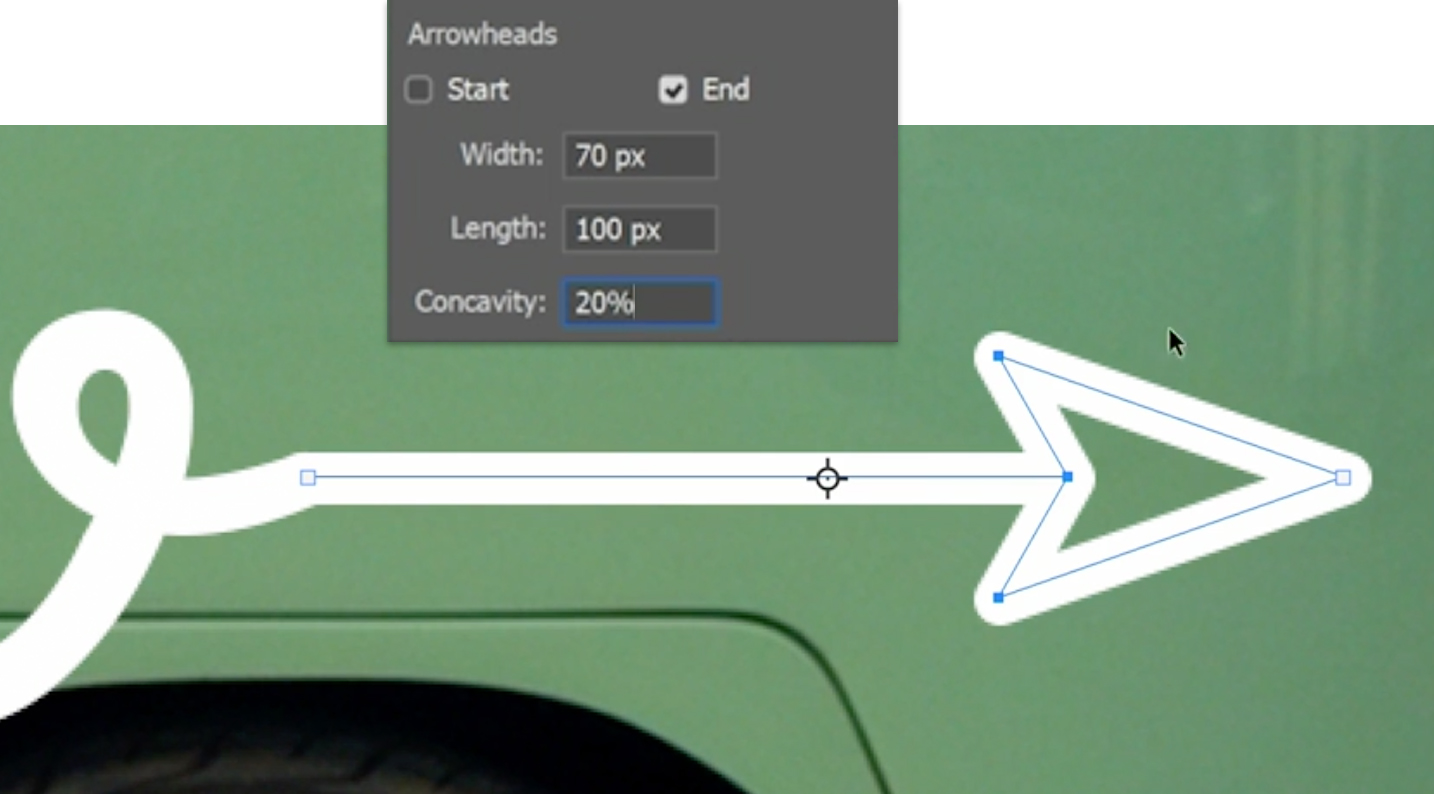 If you'd like to learn more about working with the line tool in Photoshop and you're a member of Linkedin Learning, then Deke's got a follow up movie in which he will address the conundrums/annoyances of a) the Properties panel intruding on the screen any time you make a shape, b) how to "bring back" missing strokes, and c) how to render lines in pixels should you wish.
Deke's Techniques, leading the way for going with the flow.