In this week's free (and only) episode of Deke's Techniques, Deke gives you an insiders view of how and when (and why) he uses the Notes tool. (The answer to that last bit is because he stays up all night making cool assets only to forget how they came about.)
The notes tool in Photoshop allows you to stick virtual Post-It notes all over your file, documenting the particular creative genius (and settings) that may have led to a particular effect. This is especially useful for static effects, whereas with dynamic effects you can often just pull up a dialog box and review your genius.
Here's a quick chart Deke created to document when and where he uses Notes in Photoshop: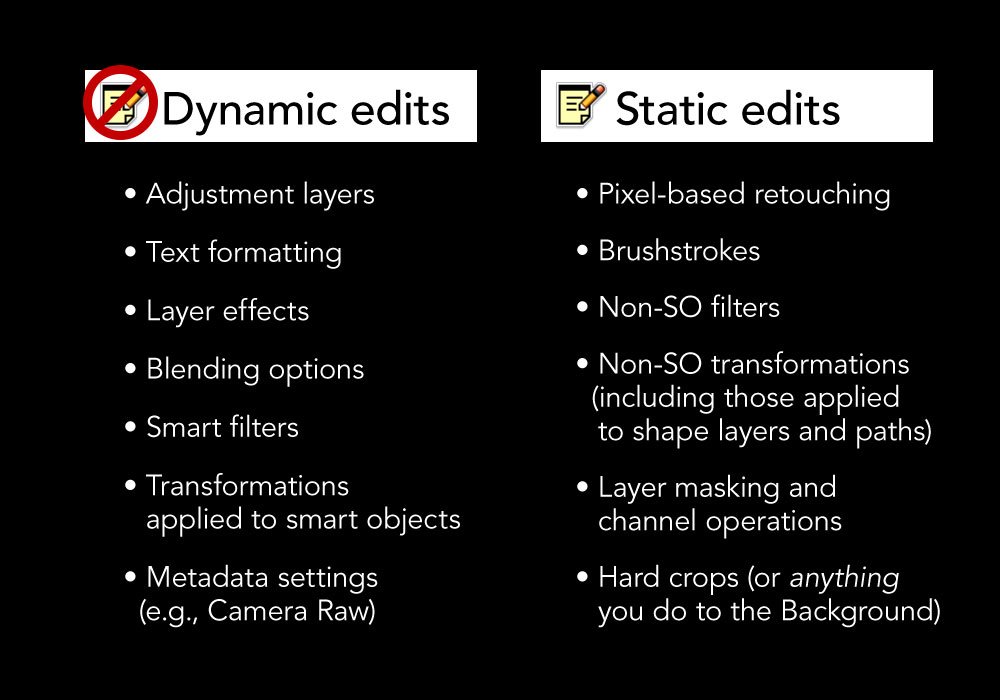 This can be particularly useful when your colaborating on an image, particularly if you're collaborating with your past self.
Deke's Techniques, helping you remember the magic.