Happy New Year, dekeStars. In this, the first free episode of Deke's Techniques of 2019, Deke starts the year off right by encouraging you to experiment with one of his favorite new Photoshop features, the Mandala setting that's available inside the Painting Symmetry options in Photoshop.
What you'll see here is less of a step-by-step (don't worry, that familiar format will be back next week), and more of an invitation to experiment (still finely crafted as only Deke can) inside Photoshop. The Mandala feature is particularly suited to your creative flights of fancy because it duplicates across the various axes with ease and a certain sense of magic (like you have six hands that can all draw mirror images of the same exact thing simultaneously).
Side note: As awesome as this feature is, Photoshop confusingly calls the axes "segments," which implies that you'll only be using it to draw symmetrically uniform cross-sections of citrus fruits. But I digress.
At first, I was disoriented by having Deke show me something cool and then tell me to go off and do it on my own, without a reassuring hands-on step-by-step dekeExperience. But with a small amount of encouragement, I fired up the Mandala feature and proceeded to make my most favorite and fall-back of symmetrical magic objects, a snowflake.
And lo and behold, within seconds…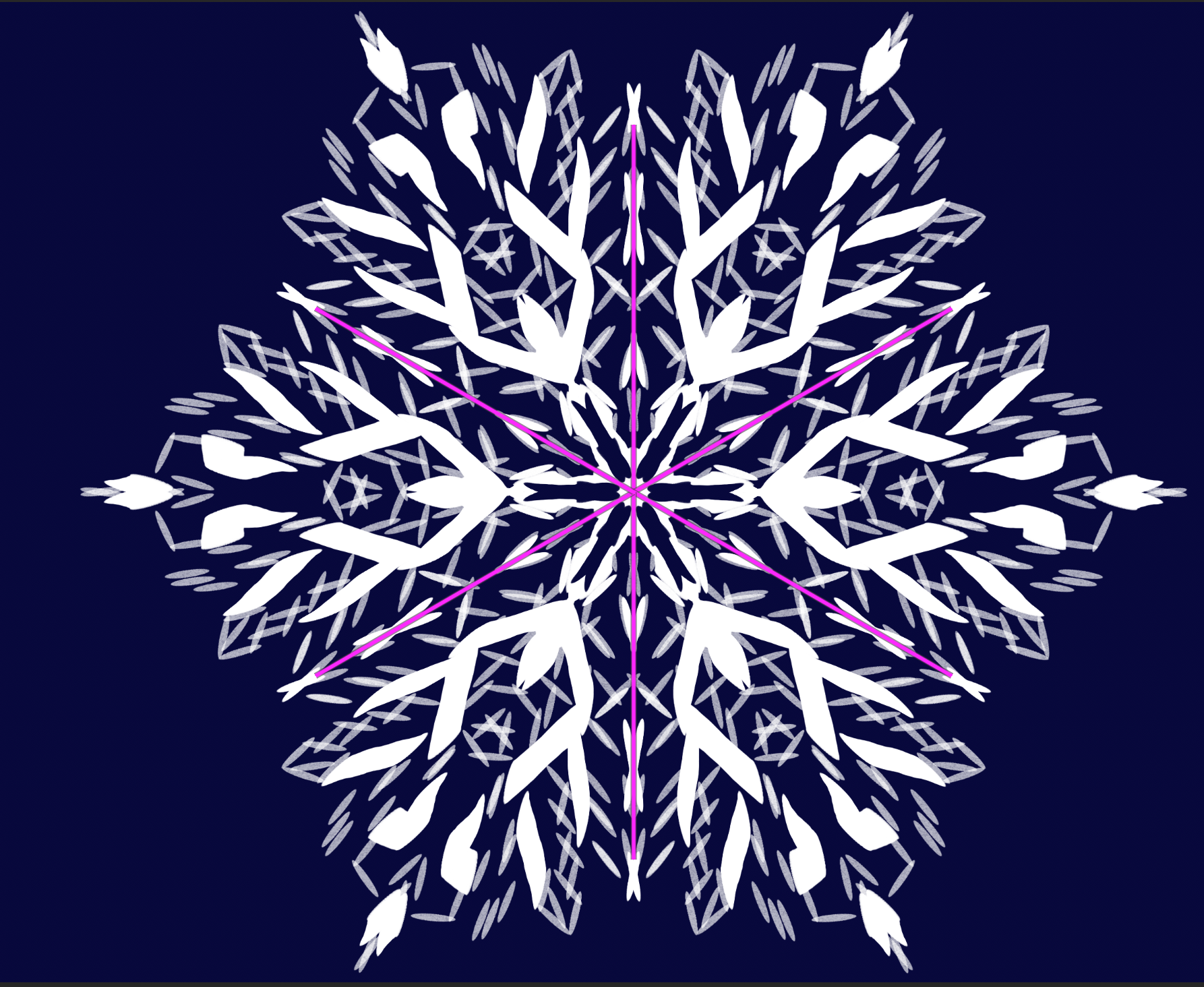 The magenta spikes you see above are actually part of the interface that indicates where the divisions of your symmetry take place. And if you make your drawing on its own layer, you can apply layer effects just like any other bit of painting, with all the awesome dynamic reconsiderations that you would normally have. (To tell you the truth, it almost feels like an Illustrator transformation you'd have to "expand" in order to apply an effect, but it's not. Magical.)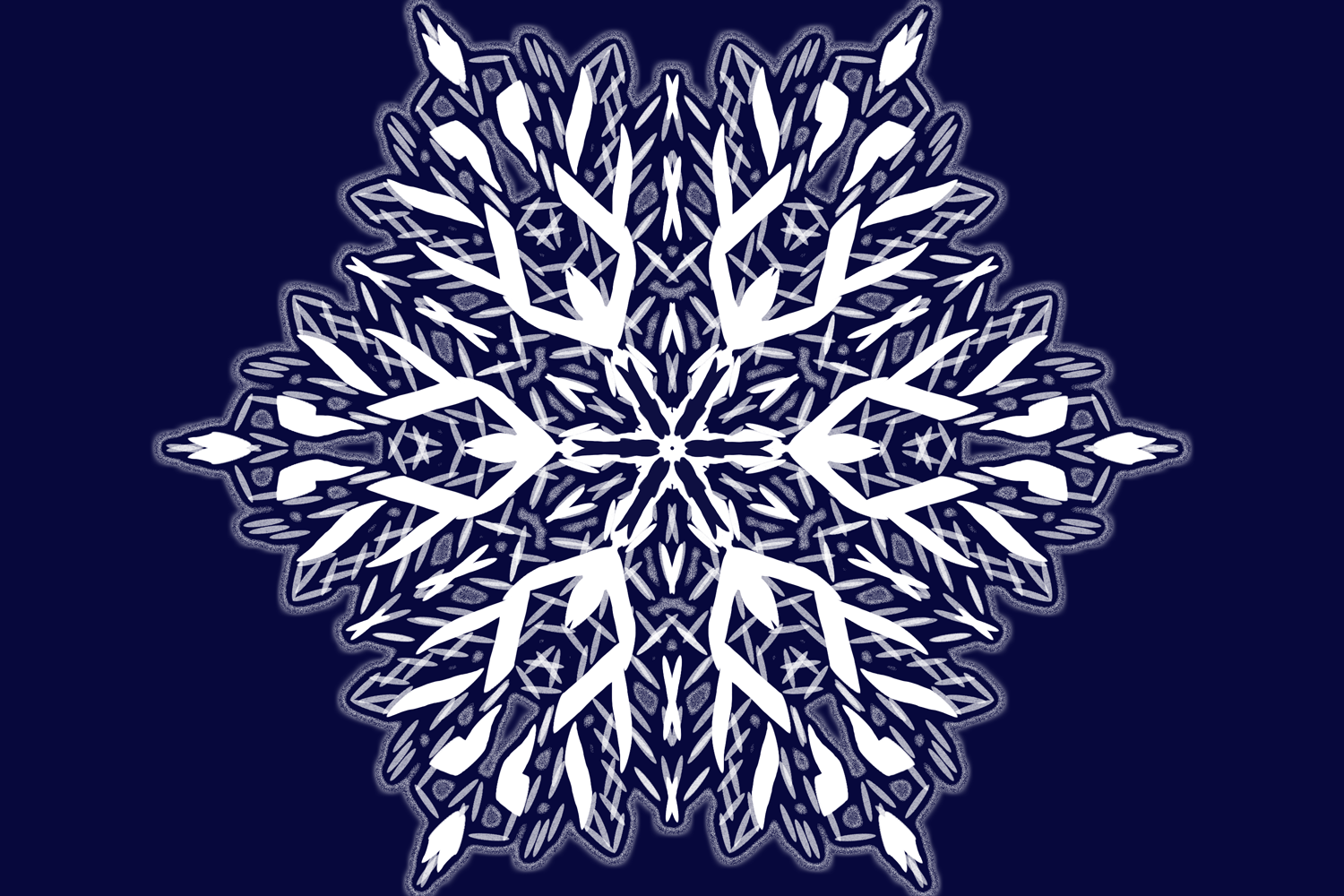 And Deke will be back next week with lots of detailed step-by-step info on how he created his own 2019 mandala project. (And if you can't wait to hear more about symmetrical painting, check out the three movies starting with this one in Deke's Photoshop CC 2019 New Features course.)
Deke's Techniques, opening worlds of wonder and inviting you to jump right in.