Last week, Deke took a new approach to Deke's Techniques for the new year. He gave a quick (and visually lush) overview of the new Mandala setting on the quasi-new Symmetrical Painting feature in Photoshop CC 2019. You should definitely check it out (if you were too tired from the holidays to deal) and let us know what you think about this short, but sweet (and stunning), approach.
In this week's free episode, Deke gets specific about some of the tips and tricks he discovered while using the feature, and shows you how he created his own symmetrical homage to the New Year. Notably, you can see how he used the Rotate View command in order to be able to "write" 2019 in a more natural way (than trying to figure it out diagonally).
And if you're a member of LinkedIn Learning (or still hanging out at Lynda.com), Deke's got an exclusive movie for you this week in which he shows you how to make strings of size-changing dots to incorporate into your Mandala design. Then use the eraser tool (as dots) also, to, well, make even more dots!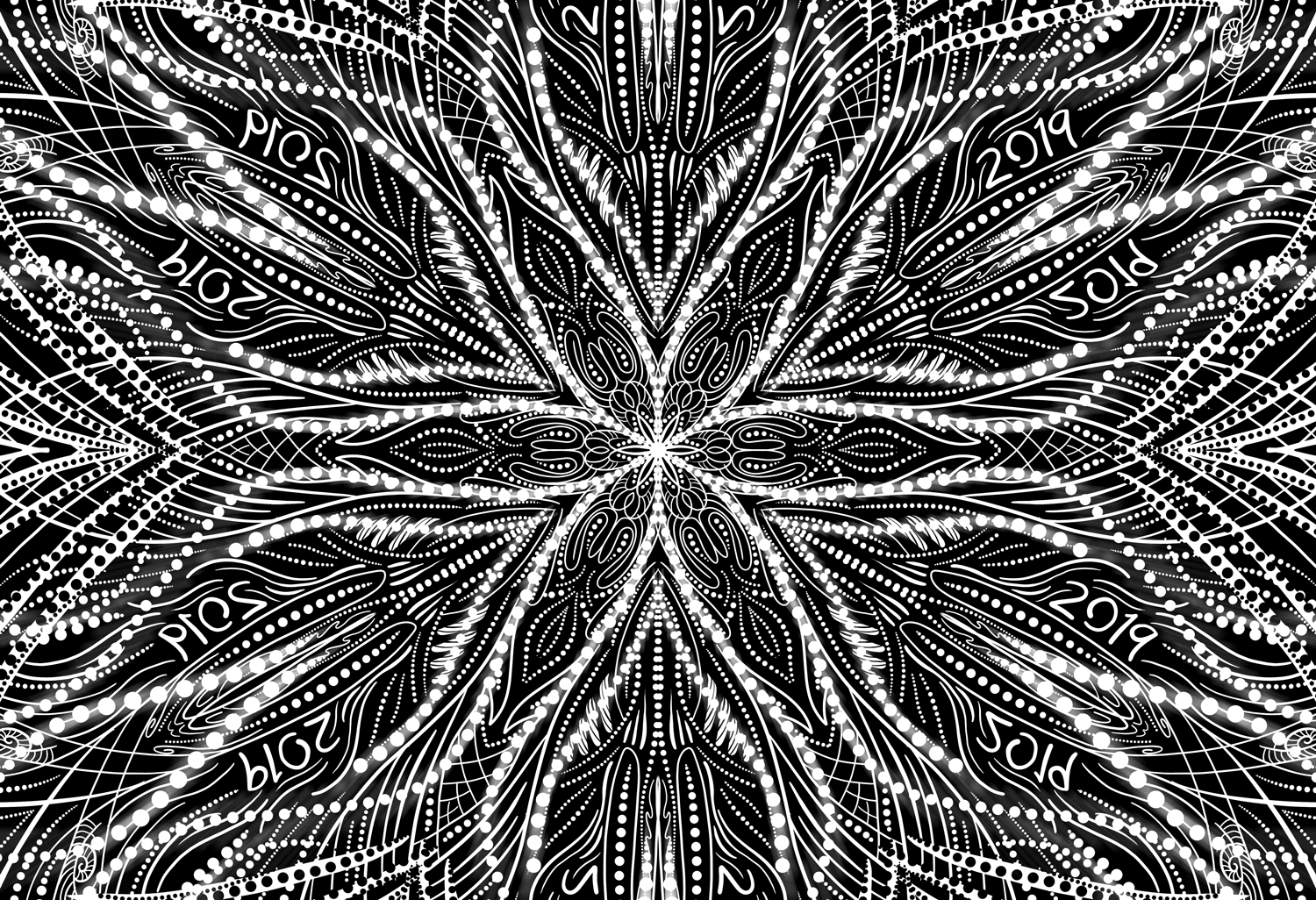 Deke's Techniques, decorating with dots and anti-dots since 2019.