Hello, dekeTriots. Since many of you have been asking, I wanted to let you know that Photoshop One-on-One: Advanced, the second installment in Deke's series has been updated at LinkedIn Learning. (At the bottom of this post, I've created a linked list of all the new/updated videos for your quick reference.)
To celebrate, here's a free sample from Chapter 18, "Scale, Rotate, Skew, and Warp" that explains the new and somewhat puzzling behavior of the reference point when you're transforming an object in Photoshop. You know, this thing: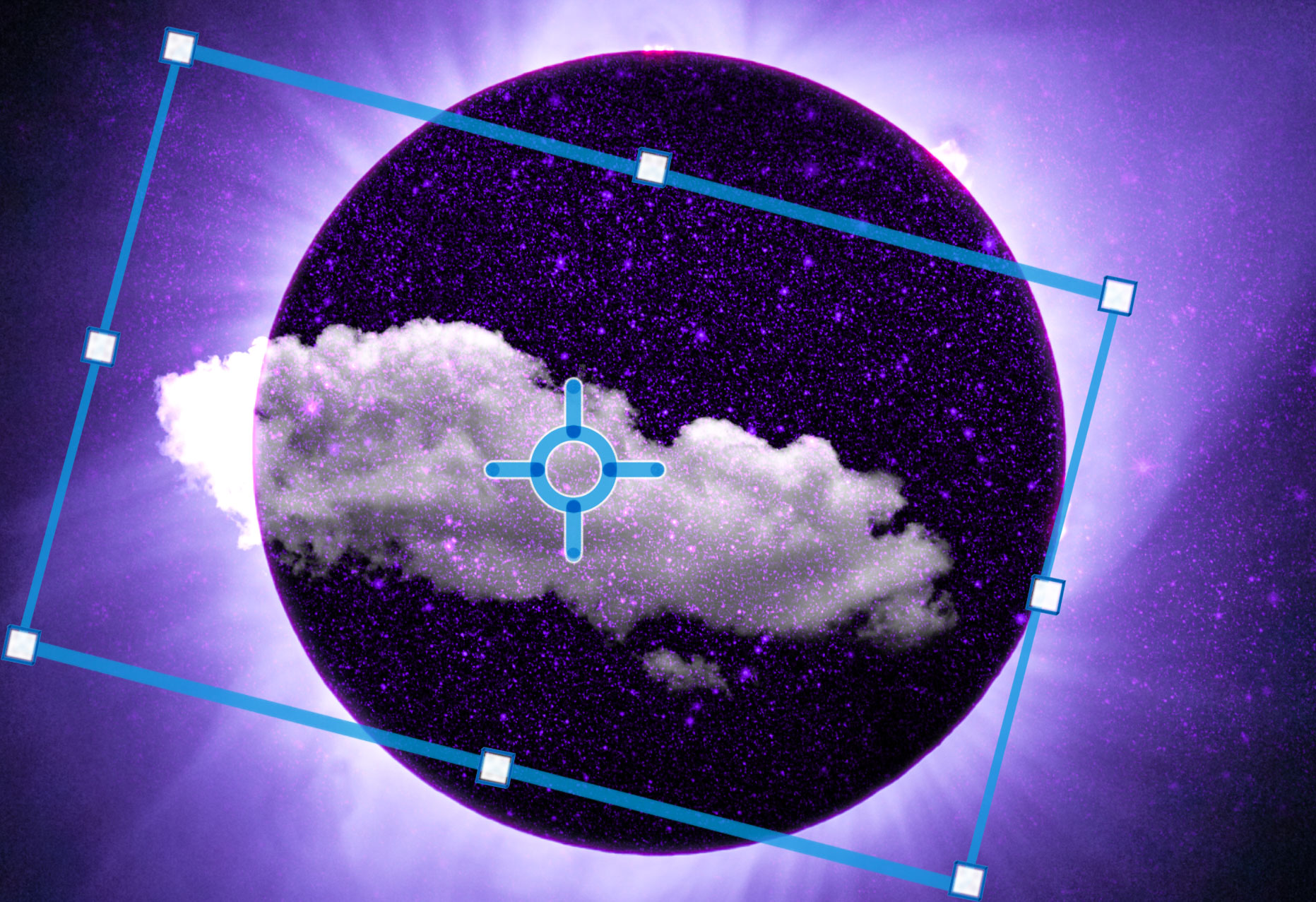 Most notably, Deke reminds you to turn it on and why you'd want to. I unlocked the this classic Deke explanation for your enjoyment:
Using the reference point from Photoshop CC 2019 One-on-One: Advanced by Deke McClelland

Because you've all been so patient, and I know long-time Deke fans might want to skip to directly to the new stuff, I made this linked list of all the features/movies that have been updated for 2019.
New/Updated Movies in Photoshop 2019 One-on-One: Advanced
Members of LinkedIn Learning can click on the movie names below to go straight to the desired video.
Chapter 16. The Advanced Selection Tools
16.04 Localized Color Clusters and Detect Faces
16.05 Selecting a real-world photographic object
16.06 Infusing the airplane with sky colors
16.11 Adding a rocket plume
16.12 Introducing the Focus Area command
Chapter 17. Layer Masks and Edge Refinement
17.05 Real-world layer masking
Chapter 18. Scale, Rotate, Skew, and Warp
18.02 Introducing the Free Transform command
18.03 Using the reference point
18.04 Skewing and distorting a layer
18.05 Bending and otherwise warping a layer
18.06 Transform and duplicate in one operation
18.07 Transform and duplicate keyboard shortcut
18.08 Setting the Free Transform frame color
18.09 Transforming a selection outline
18.10 Repeating one or more transformations
18.11 Customizing a repeated transformation
18.12 Transforming and warping text
18.13 Filling text with a warped gradient
Chapter 19. Smart Objects
19.02 Three ways to create a smart object
19.03 Applying nondestructive transformations
19.06 Editing the contents of a smart object
19.14 Pasting a smart object from Illustrator
Chapter 20. Image Reconstruction
20.02 "Uncropping" a photo by expanding the canvas
20.03 The Content-Aware Scale command
20.04 The Content-Aware Fill taskspace
20.05 When to turn Color Adaptation down or off
20.06 Restoring a missing photographic element
20.07 Fitting an photo to a custom print size
Chapter 21. Liquifying an Image
21.02 Introducing the Liquify filter
20.07 Special face-recognition scenarios
Chapter 22. Vector Shapes
22.11 Beveling your shapes with Pillow Emboss
22.12 Combining shapes into a smart object
Chapter 23. Blend Modes
23.02 Normal and Dissolve
23.03 Using the Dissolve mode
23.04 Multiply and the other darken modes
23.05 Using the Multiply mode
23.07 Using the Screen mode
23.08 Using the Dodge and Burn modes
23.10 Using the Overlay and Soft Light modes
23.12 Capturing the differences between images
23.13 Hue, Saturation, Color, and Luminosity
23.15 The Brush tool blend modes
23.17 Blend If: This Layer and Underlying Layer
23.18 Using This Layer and Underlying Layer
Chapter 24. Layers Effects
24.06 Creating blurry, spray paint-style type
24.11 Assigning multiple strokes to a single layer
24.13 Combining multiple drop shadows
Chapter 25. Levels and Curves
25.09 Quicker layer masks with Levels
25.10 Introducing the Curves adjustment
Chapter 26. Lens Correction and Perspective Warp
26.05 Using the Perspective Warp command
Chapter 27. Advanced Camera Raw
27.02 Automatic lens correction and DNG
27.03 Chromatic Aberration and Defringe
27.04 Auto-correcting JPEG images
27.06 Lens correction assists straightening
27.07 The Transform tool and Auto Upright
27.08 Painting with the Adjustment Brush
27.09 Using the Graduated Filter tool
27.10 Using the Radial Filter tool
27.11 Using the Range Mask option
27.12 Enhance Details
Chapter 28. Black and White Photography
28.05 Creating an infrared/snow effect
28.10 Convert to Black & White in Camera Raw
28.11 Split Toning in Camera Raw