In this week's free Deke's Techniques movie, Deke celebrates the fifth anniversary of his weekly program by revisiting the very first episode—Creating Ice Type in Photoshop—but with a totally modern twist…making it high resolution (and CC friendly).
The technique itself still relies on the cool, clever use of smart objects, layer effects, and the application of the totally retro Wind filter in Photoshop. Thing is, although it's 2016, the Wind filter is still so very much a stone age digital effect so we have to trick it into blowing downward to make icicles and apply it four times to reach a modern resolution. But the result is as fabulous as ever: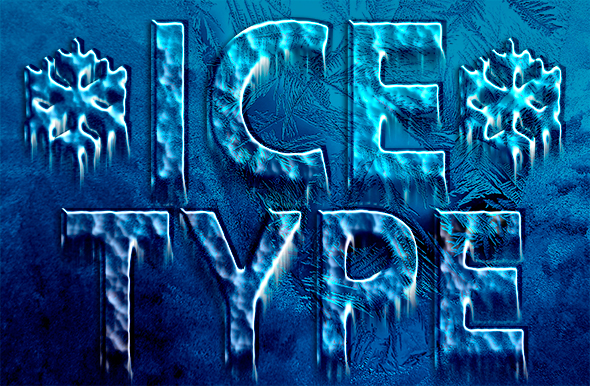 Remember, all you need to create this fabulous frozen treat is some standard type, a blue background (Deke uses this frosty photo from fotolia.com), and Photoshop. And if you have a membership to Lynda.com, you can see how to edit this text to customize your own icy imagination in this week's exclusive movie.
Of course, if you're not a member, you can get a free 10-day trial at Lynda.com by heading to lynda.com/deke. That way you can update your ice type skills, as well as start in on all your other Photoshop and Illustrator resolutions for 2016.
Deke's Techniques, bringing you ice and magic for five years, almost 500 episodes…and counting! Happy New Year, my darling dekeCicles!