In this week's free Deke's Techniques episode, Deke explores another (see last week and the week before) irregular convex pentagon that is guaranteed to tessellate perfectly, namely the one discovered by Richard James in 1975.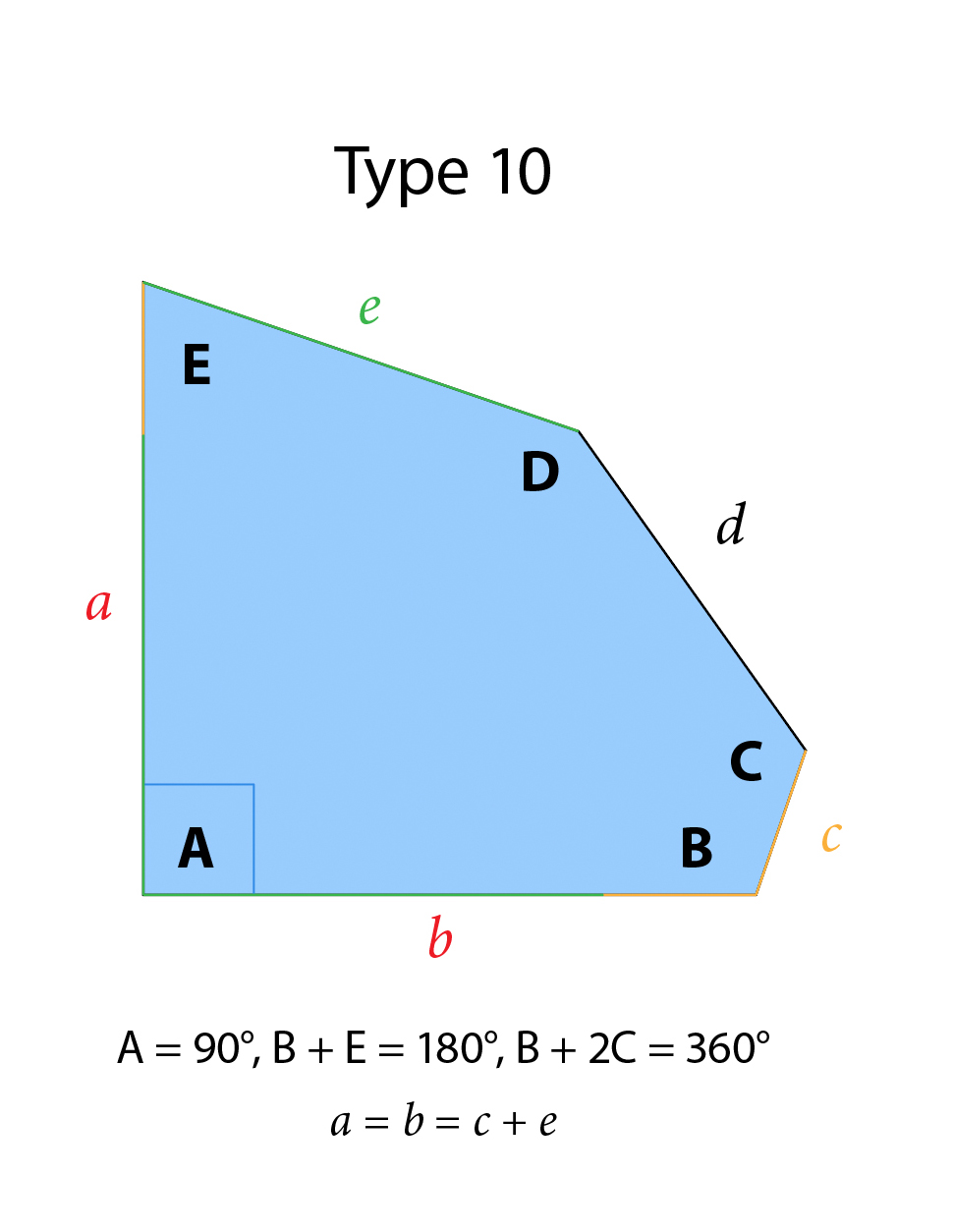 Which, when flipped and rotated and patterned by Deke in Adobe Illustrator, becomes this tessellation: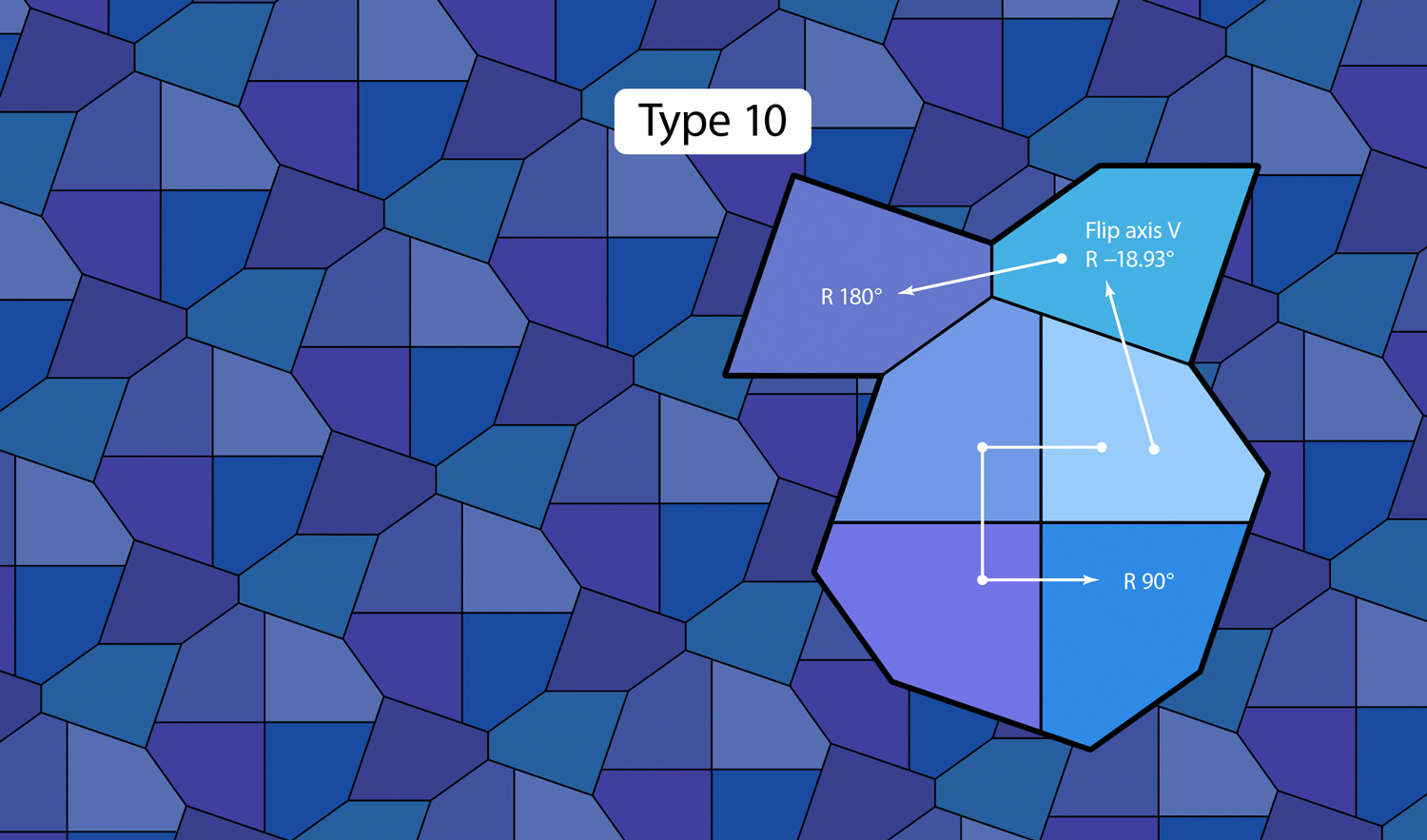 If you're a member of Lynda.com or LinkedIn Learning, then he's got two more episodes this week in which he explores the pentagons discovered by Marjorie Rice (who despite being only an amateur mathematician, found four examples even when last week's supposedly pro-mathematician guy said he'd found all there was)...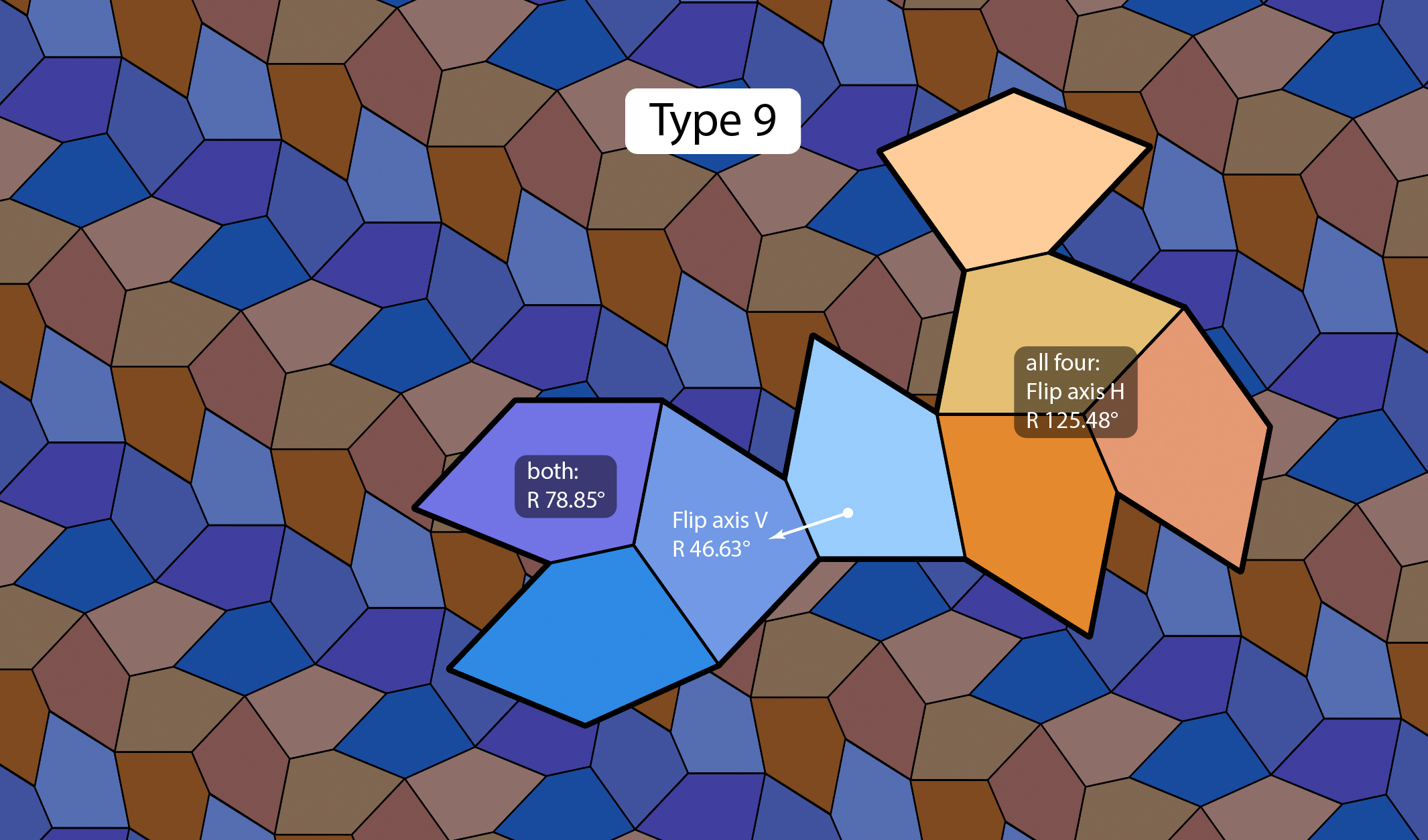 ... and Rolf Stein.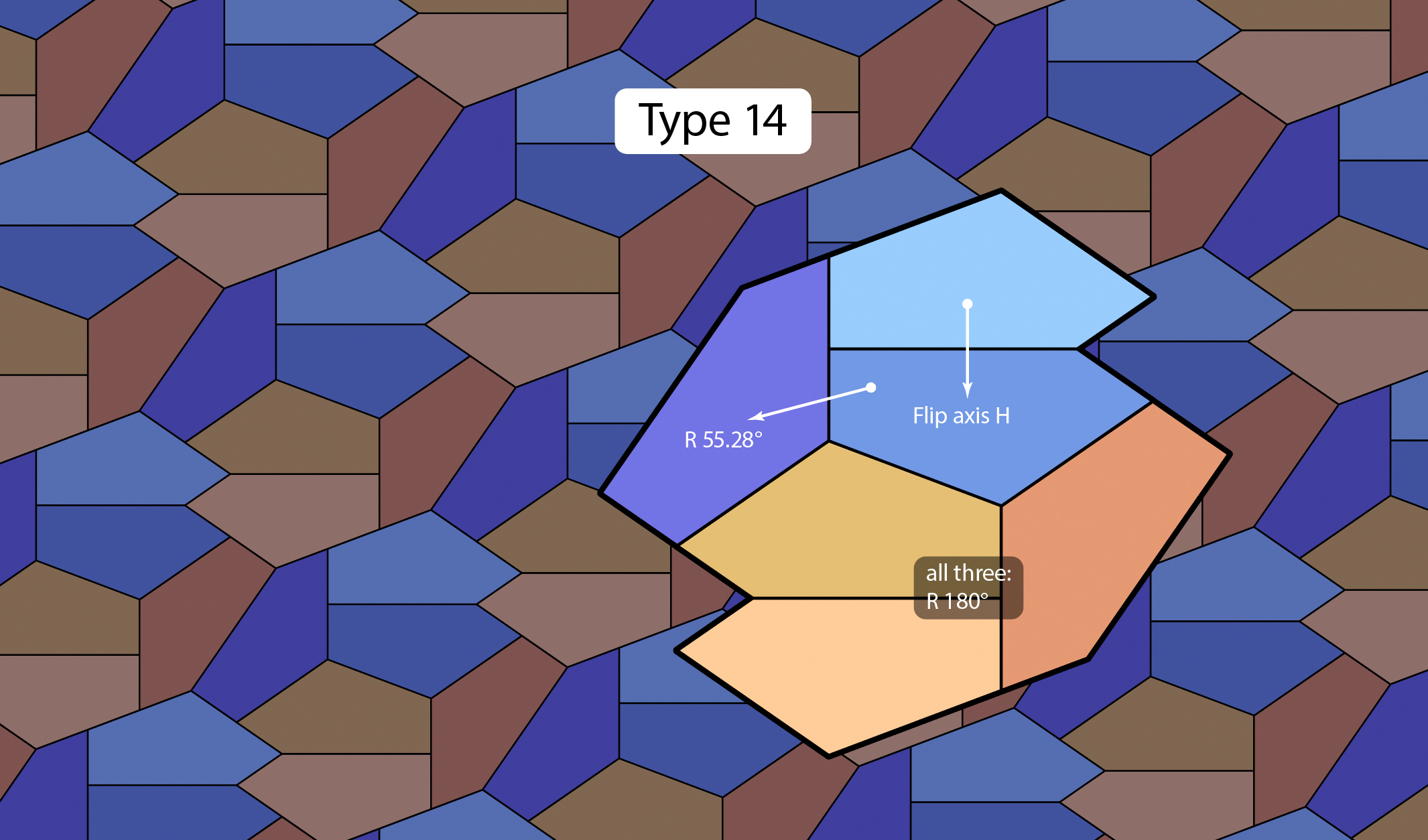 In other news, especially if you've had enough of Illustrator and pentagons, Deke's Photoshop: Channels and Masks course was just released today on Lynda.com and LinkedIn Learning. We here in dekeVille are so excited to see this course updated (all new projects) for 2018. More on that to come in the weeks ahead. But you can check them out today.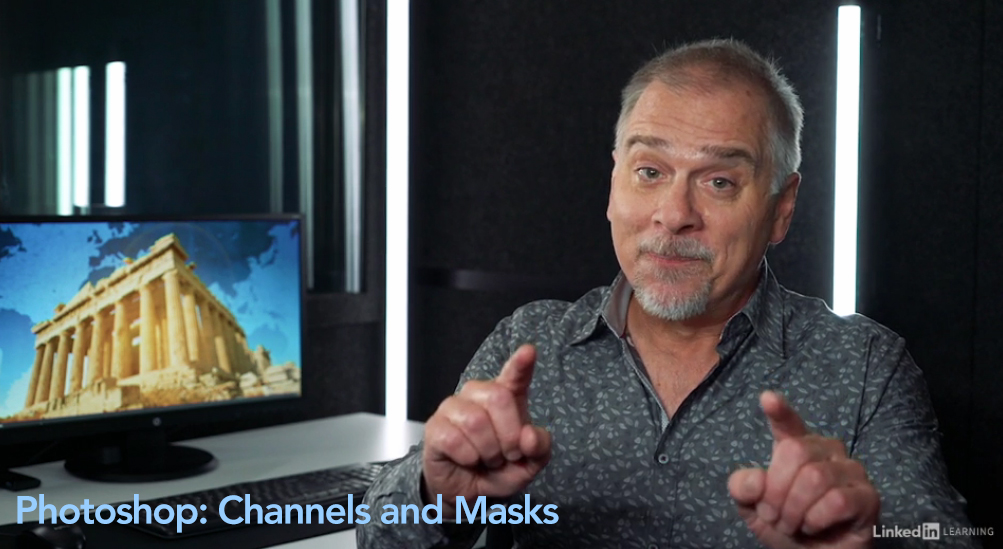 Deke's Techniques, where we try not to get eaten by sharks. (More on that to come, too!)