In this weeks free Deke's Techniques movie, Deke shows you how to quickly apply his twirling system to an actual human face.
Oh, sure, twirling is cool. But the real secret to this techniques (once you learn the sequence and interplay of Photoshop filters that Deke shared last week), is that smart objects are named after the smart people who remember to use them.
In other words, if you start with last week's project, all you have to do is open up any of the smart (four) smart objects and replace the candy image with a face. Like perhaps this lovely colorful creature from Dreamstime.com.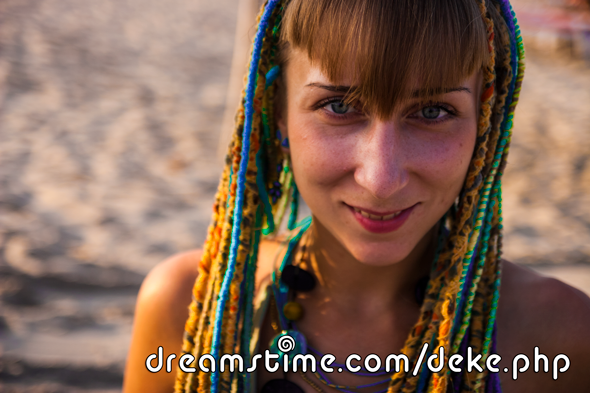 Who with a quick replacement, an 180 degree spin, and a few layer style tweaks becomes this:
It's so easy I couldn't resist giving myself a twirl. Here I am in the British Museum. Don't I look suitably scholarly and artistically mysterious?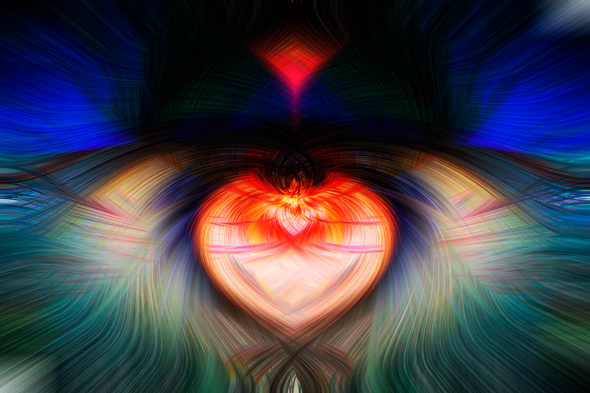 If you're a member of Lynda.com, Deke's got an exclusive movie this week in which he shows you how to increase the resolution of these twirly images without losing your mind waiting for high-res originals to work through processor intensive Photoshop filters.
Deke's Techniques, putting a new spin on portraits.